Handbags - What Is In Yours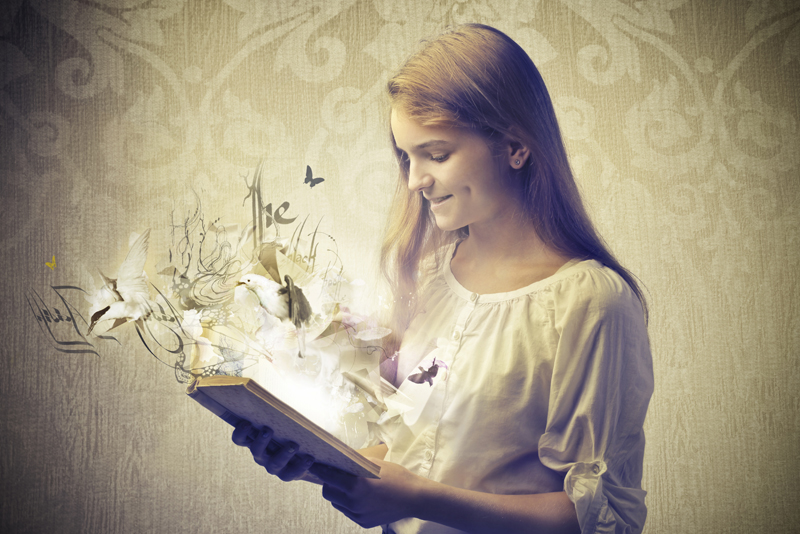 Most women carry a handbag yet one of the things that most people (men and women) wonder is
"What is in YOUR handbag?"
You are probably also wondering why this is an article on self development.
Many years ago I was at a Self Development Workshop for women and will always remember an exercise that all attendees had to do. Whilst sitting in a circle, everyone was asked to give their handbag to the person to the right of them. The next part of the 'exercise' was to tip the entire contents of the bag onto the floor directly in front of you.
How did Self Development come into the equation? The workshop tutor was trying to demonstrate the importance of self confidence as part of self or personal development. In essence, if you were able to allow a total stranger to see your personal belongings, then you were that bit closer to becoming a very strong and self confident person inside.
As you can imagine, many people complained bitterly about having to do the exercise. Several people refused to do it at all and some walked out of the room. The attendees who went ahead with the exercise, more than anything else, experienced a deep sense of invasion of their privacy.
But then feelings went in a different direction. Once the privacy of the material possessions that you kept in your handbag was laid wide open to the outside world, you realised that all you had left was your 'true self'. It was as if the items in your handbag were the basics of your self esteem.
And if you are wondering what was in the various handbags, they included – in alphabetical order:
Handbag items (A to C)
Baby wipes, bandages, batteries, bedroom slippers, biscuits, BluTack, Bobby pins, body sprays, books, bottles of water, business cards, buttons, cameras, cans of drink, car keys, cellphones, chapstick, chequebooks, chewing gum, cinema tickets, combs, condoms, contact lenses, coupons, credit cards, crisps
Handbag items (D to L)
Debit cards, deodorant, diapers, dictaphones, DVDs, earplugs, earrings, emery boards, erasers, eyedrops, first aid kits, forks, gloves, hairbrushes, gift cards, guitar strings, headphones, hair bands, hair clips, handkerchiefs, hand lotion, hand sanitiser, house keys, inhalers, iPods, keys, knives, lighters, lip balm, lottery tickets
Handbag items (M to P)
Mints, mirrors, make-up (blusher, eyeliner, lipgloss, lipstick, mascara, powder), marbles, mobile phones, moisturisers, money (notes, coins), nail clippers, nail polish, nametags, newspapers, notebooks, nuts, packets of soup, pads, paying-in books, peanuts, pencil boxes, pencils, pens, photos, pills, planners, plasters, prescription bottles, puzzle books
Handbag items (Q to Z)
Razors, receipts, rubber bands, safety pins, sanitary towels, scarves, school books, scissors, sellotape, soap, socks, spectacles, specs cases, spoons, stockings, store cards, string, sunglasses, sweets, Swiss army knives, tablets, tampons, tape recorders, tights, tissues, toilet paper, toothbrushes, toothpaste, toothpicks, toys, umbrellas, underwear, wallets
Self confidence, self esteem and self development
In fact, looking at all those items, most women would find it quite normal to carry a fair number of what was listed in their handbags. So why is it so embarrassing for others to see what you keep in your bags? Do they contain certain aspects of your life or personality that you want to keep hidden from the outside world? Do you think that people can tell more about you from the contents of your bag than anything else? Does your self esteem and self confidence change according to what is in your bag?
Manbags?
Many women's handbags are full to the brim with much-needed items. Or ARE they? How many of those items are absolutely essential for everyday living? And what about 'bags for men' or manbags as they are more commonly called? They are definitely a growing industry and certainly food for thought for a separate article...
Handbags - What Is In Yours - Self Development Summary
Most women carry a handbag yet one of the things that most people (men and women) wonder is
"What is in YOURS?"
This self development article gives an insight into the large number of items that are carried around in handbags. Even more interesting is why, when most people carry the same items, your self esteem and self confidence is so connected with the content of your bags!
To receive further articles do visit the 'FREE Self Development Newsletter' link below. For my Background, Passions, and why I write articles like these, see:
Dr JOY Madden
You Should Also Read:
Dr JOY Madden
FREE Self Development Newsletter
Other SELF DEVELOPMENT Articles


Related Articles
Editor's Picks Articles
Top Ten Articles
Previous Features
Site Map



Follow @WorkwithJOY
Tweet



Content copyright © 2023 by Dr JOY Madden. All rights reserved.
This content was written by Dr JOY Madden. If you wish to use this content in any manner, you need written permission. Contact Dr JOY Madden for details.