Always Read The Fine Print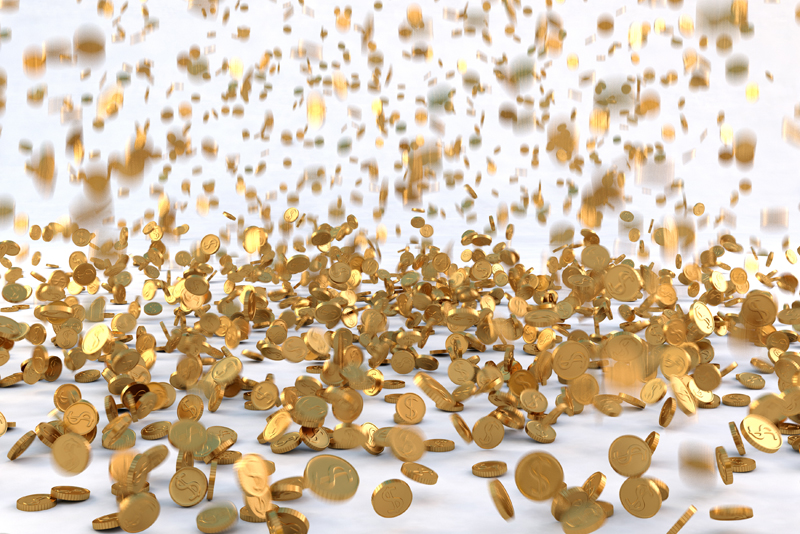 You could be new to collecting coins or a veteran collector in search of that special coin. You come across a dealer's advertisement in a weekly issue of Coin World or a similar publication that may hold the key to adding to your collection.

However, in order to arrive at a competent decision, you have to know not only what the dealer's advertisement specifically outlines, but what it may not state in the allotted ad space. It's important to confer with the dealer who placed the ad for clarification.


First, there are two principal varieties of dealer advertisements in hobby publications - classified ads, which often appear in the back of a publication, as in the case of Coin World, and display ads, which are larger, descriptive ads that may appear with or without coin photos and are distributed throughout the publication.

Most advertisements will include appropriate contact information such as the name of the company, mailing address, telephone and fax numbers, maybe an e-mail address, and if there is an online Web site, the site URL.

A dealer's advertisement may also list professional numismatic associations, often reflected by inclusion of the respective associations' logos, such as those for the American Numismatic Association and Professional Numismatists Guild.

Advertisements may be placed to offer products for sale, but many also include solicitations to buy material from collectors. Advertisements typically not only include a description of the item being offered, but also may include a photo. It's important to note that if a specific coin is being offered, the photo should be of the exact coin you will receive following payment for the particular item.

However, a dealer's advertisement may offer generic coins as singles or in multiple lots, such as bullion coins or a Proof set. The photo used may just be to show the design or packaging option and likely will not be the exact item offered. It's crucial that you check with the dealer for clarification if there is any question about the coins being depicted.

Grading and pricing

The description for a coin usually will not only include the price being asked, but also the coin's grade. To economize on space, the grade generally will be reflected as an abbreviation, such as F-12, meaning Fine 12; EF-45, meaning Extremely Fine 45; MS-65, for Mint State 65; and so on.

If the coin has been graded by an independent, third-party grading service, that fact will be disclosed in the ad, often in the form of an acronym, instead of the full company name being spelled out, i.e., NGC MS-65, meaning the coin has been graded Mint State 65 in the opinion of the graders at Numismatic Guaranty Corporation of America. Some dealers offer only coins that have been graded by a third-party grading service. Others may offer only "raw" coins, where the grade assigned is in the opinion of the dealer. Some dealers offer both raw and certified coins.

The ads that include raw coins with a grade may state what standards were utilized when assigning the grade, be it the use of a grading guide such as Photograde by James Ruddy or the ANA Grading Guide, or the dealer's own interpretation of industry standards. That interpretation may differ from dealer to dealer, so it's important to check with the dealer for verification and clarification.

Additional adjectival descriptions such as "premium quality" are the opinion of the respective dealer, and premium quality in one dealer's ad may not match that description in another dealer's advertisement. Again, clarify such descriptors with the dealer. If there is no other indication of the grading service, it can be assumed that the grade stated is that assigned by the dealer; however, it's best to confirm that with the company. Coin World advertising policy requires advertisers to state in their ads what grading system they follow. Be sure to look for this information.

Of course, it would be beneficial for a collector to be acquainted with the various grading systems and guides followed in today's marketplace. While pricing is generally straightforward - a coin's price is what it stated in the advertisement - exceptions exist.

Some advertisements, particularly those for exceedingly rare coins where the acquisition price is deeper than most collectors' pockets, may state the asking price for a particular coin is "P.O.R.," or "Price on Request." The "Price on Request" tag is often placed on such coins to attract only those seriously interested in possibly acquiring them and having the financial wherewithal to buy such a coin.

Perhaps the biggest disclaimer placed in many ads is that which states: "All prices subject to change." Because of the time factor between when a publication is printed and mailed and when it eventually reaches a subscriber, the prices for some items may change according to demand and market volatility. This is particularly true with bullion items whose values often change on a daily basis based on the intrinsic value of the metal the items contain.
Similar information may be outlined in dealer's ads soliciting to buy numismatic material.

Dealer policies

It is crucial a buyer understand a dealer's return privileges, other policies and guarantees before making his or her purchase. A number of dealers will incorporate their entire list of company policies detailing shipping and handling costs, guarantees of authenticity, grading standards, return privileges, sales tax requirements and methods of payment accepted.

Shipping costs may be reflected as a flat fee or as a progressive fee based on the total cost of the order. Sometimes such fees are waived if the total value of the order exceeds a certain level. Some ads will state an unconditional guarantee of a coin's authenticity and allow for its return to the dealer in such cases.

Return privileges vary between dealers and the conditions under which a coin may be returned may differ. The dealer ad will often state the length of time in which a collector may return the coins for a refund. But it's necessary to determine with the dealer whether that return privilege means for any reason.
It's also important to know whether removal from the original holder in which the coin is shipped negates that return privilege.

It usually does, to protect the dealer from an unscrupulous buyer who "switches" a coin and then attempts to return a different coin than the one purchased. Dealers living in states where sales taxes are collected on coins and other numismatic sales will state the rate in the ads and to whom the tax applies - usually collectors who reside in the same state as the dealer from whom they are ordering.

Dealer ads will also often include the methods of payment that they will accept, such as credit cards and which ones, personal checks and money orders. The ad may also specify to where the dealer may or may not be able to ship items.

Understanding a dealer's terms will help to better ensure a smoother transaction for all parties involved and increase the possibility of return business for the dealer by the collector.




Related Articles
Editor's Picks Articles
Top Ten Articles
Previous Features
Site Map





Content copyright © 2021 by Gary Eggleston. All rights reserved.
This content was written by Gary Eggleston. If you wish to use this content in any manner, you need written permission. Contact Gary Eggleston for details.