Tomato and Egg Stir Fry Recipe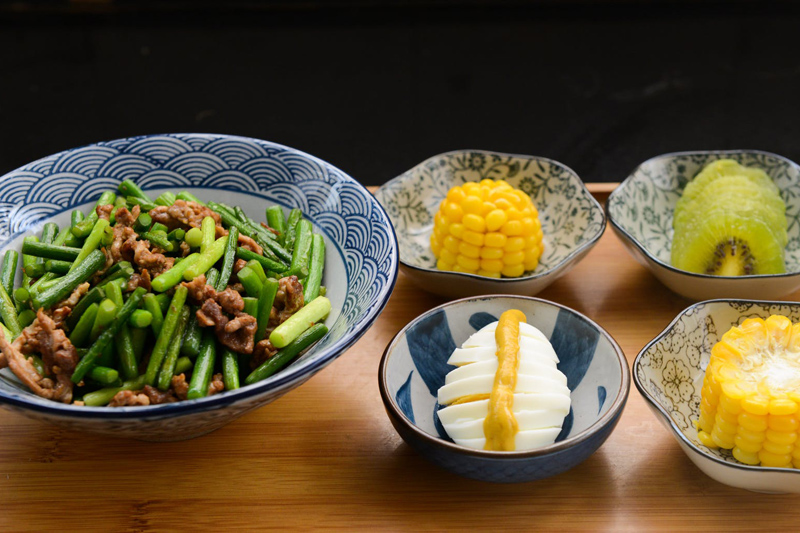 Tomato and egg may not seem like a likely combination, but with the balance of salt and sugar, and just a bit of green onion this stir fry has an amazingly unique flavor! It is authentically Chinese and simple to make. It is also the perfect dish to start with if you are just learning how to stir fry. Not only is this dish easy and delicious, it is quite healthy as well. Each serving has only 200 calories and is full of protein and antioxidants. Try this delicious recipe and let me know what you think in the Chinese food forum. Enjoy!
2 medium tomatoes
1 medium green onion
3 medium eggs
1 tbsp peanut oil
1 tsp salt
1 heaping tsp sugar
When purchasing tomatoes for this recipe, make sure that they are ripe, yet firm. We want them as firm as possible so that they don't easily break when stir fried. Begin by rinsing these tomatoes under cold water and then drying them with paper towels.


Next, cut off any stems and the top center stem base and discard. Slice the tomatoes into small wedges and set them aside.


Rinse the green onion under cold water and dry it with a paper towel. Cut off the base and the very top of the greens, and then dice it into small pieces.


In a small bowl, crack the eggs and scramble them and then set them aside.


Heat a non stick pot or wok on high. Add just ½ tablespoon of the peanut oil and swirl it around the pot to coat the sides. You can also use a paper towel and wipe the sides of the pot or wok as well.


Once the oil is hot, add the eggs and stir fry them for 1 minute. Cook these just like you would regular scrambled eggs.


Once the eggs are scrambled, remove them from the pot and set them aside. Rinse the pot out thoroughly and remove any egg that may have stuck to the bottom. Then dry the pot or wok thoroughly.


Again heat the pot or wok on high and once it is hot, add the remaining ½ tbsp of peanut oil. When the oil is hot, add the tomatoes. Then sprinkle in the salt, and sugar making sure to cover the tomatoes evenly. Stir fry them for 2 minutes.


Add the egg and green onion to the tomatoes and toss everything together for about 30 seconds. Remove from the heat and serve.


Makes 2 servings.


Editor's Picks Articles
Top Ten Articles
Previous Features
Site Map





Content copyright © 2021 by Lila Voo. All rights reserved.
This content was written by Lila Voo. If you wish to use this content in any manner, you need written permission. Contact Lila Voo for details.