Sesame Tofu Stir Fry Recipe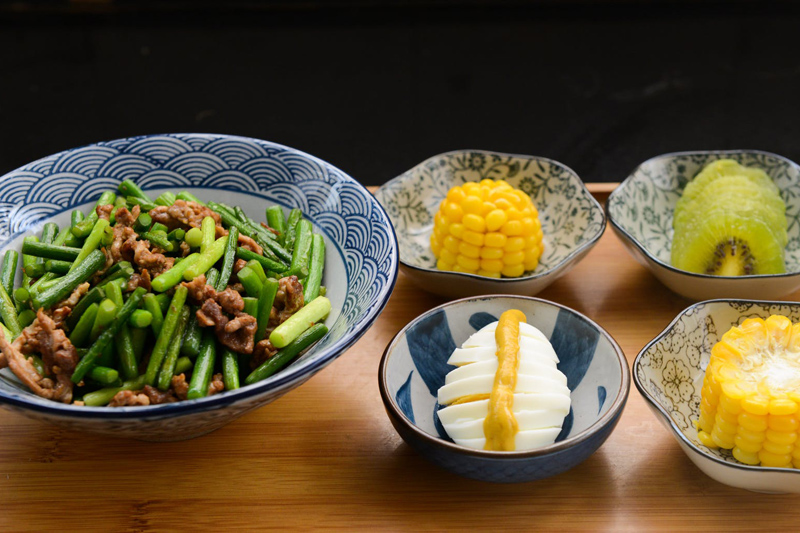 Tofu is a wonderful meat substitute which is actually made from soybeans. It comes in a variety of textures and is virtually flavorless. There is silken tofu which has a smooth outside feel to it. Then there is regular tofu which has a textured feel to it. Both silken and regular tofu come in soft, firm, or extra firm varieties. Each type of tofu is used for a different purpose. The type that is best for stir frying is the regular, extra firm tofu. The firm texture makes it easy to stir fry and brown. The recipe below takes this type of tofu and combines it with flavors of soy and sesame to make a delicious dish. Try this recipe and let me know what you think in the Chinese food forum. To learn more about tofu and the different types see the article
Tofu 101
. Enjoy!
2 tsp sesame seeds
14 oz extra firm tofu
1 medium clove of garlic
2 tbsp peanut oil
1 tbsp regular soy sauce
3 tbsp dark soy sauce
1½ tbsp sugar
1 tsp dark sesame oil
Toast the sesame seeds by heating a non stick pot or wok on medium-high. With out adding any oil, add the seeds and stir fry them for about 1 minute, or until brown. While cooking the seeds, be sure to stir them constantly. If they begin to "pop" turn the heat down and continue stirring. Once they brown, place them on a paper towel and set them aside.


Drain the tofu and blot it with paper towels to remove all of the water. Press and squeeze it hard to get all of the moisture out.


Cut the tofu into ½ inch cubes. The easiest way to do this is to first turn the tofu on one of its long sides, and cut it in half. Keeping the block together, lay it flat with so that it looks like a rectangle, and make 4 cuts crosswise approximately ½ inch apart. Then make 3 cuts lengthwise ½ inch apart. Now you should have ½ inch cubes. Set them aside


Take the clove of garlic and firmly smash it with the side of a knife. Remove the peel, chop off the ends and mince it into tiny pieces.


Heat a non stick pot or wok on high and add the oil. Once the oil is hot, add the garlic and stir fry for 1 minute.


Then add the tofu and stir fry for about 5 minutes or until lightly browned.


Add both soy sauces and the sugar and stir fry the tofu for 1 more minute. Then stir in the sesame oil and sesame seeds and remove the pot or wok from the heat.


Serve with fried rice. Makes 2 servings


Related Articles
Editor's Picks Articles
Top Ten Articles
Previous Features
Site Map





Content copyright © 2021 by Lila Voo. All rights reserved.
This content was written by Lila Voo. If you wish to use this content in any manner, you need written permission. Contact Lila Voo for details.