Custom Template in Illustrator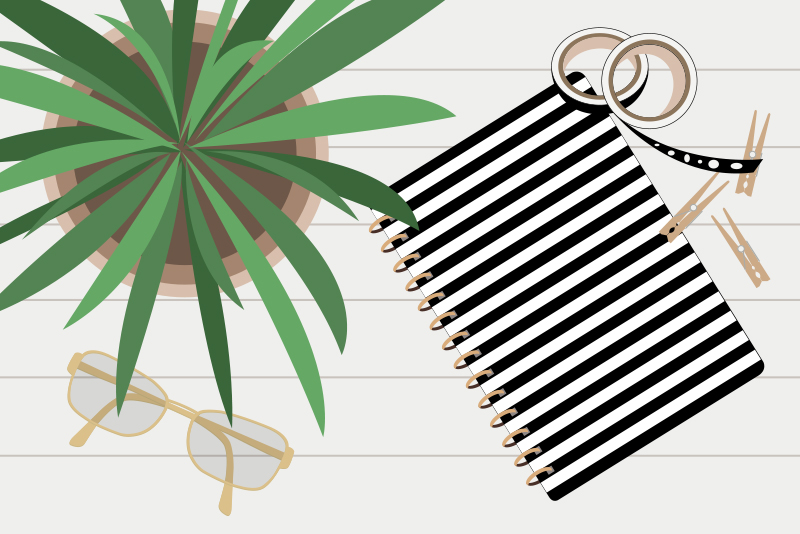 Now that many crafters are creating craft projects on their computers, a new product, called Craft Printables, has arrived on the scene. This product is a digital file that is purchased and downloaded online and then printed on the home printer. The crafter can then use the design in many craft projects including bookmarks, business cards, candy wrappers, greeting cards and envelopes, checkbook covers, door hangers, hang tags, recipe cards, magnets and scrapbooking.
Creating these Printables has become a cottage industry for many digital artists. These artists sell these Printables from their own websites or join a commercial website dedicated to digital crafts and scrapbooking. If you plan to turn your love of digital art into this type of cottage industry, you will find that you need to produce many more designs than you did when it was just a passion and not a business. One thing that can speed up your productivity is the use of templates. Most of these templates are not commercially available yet. So it is up to the digital artists to create their own templates. In this tutorial, we will make a
template
for a greeting card and matching envelope. Adobe
R
Illustrator
R
and the Pen tool are perfect for this task.
This project includes a greeting card and envelope that fit on one 8.5 x 11 inch paper. The only requirements are that the card meet the minimum size requirements for the UPSP of 5 inches long x 3 1/2 inches high and a resolution of 300 dpi. Therefore, the envelope needs to be 5 x 3.5 and the card needs to be slightly smaller when folded. Both need to fit on one 8.5 x 11 paper. So we will have only a small .25 inch margin.
Start a new Print document in Illustrator. Set the Height to 11 inches, the Width to 8.5 inches and the Resolution to 300. Click View – Show Rulers to display the rulers and View – Show Grid for the grid. These will come in handy as you draw your template.

Our first step is to draw the card which is basically just a rectangle. Of course, the card will not be folded when it is printed. Lets make our unfolded card 6.5 by 4.625 inches. This will give us a folded card that is 4.625 along the fold and 3.25 along the open side. This will make the card just slightly smaller than the envelope.


Set the Rectangle tool with a black Stroke and white Fill. At the top of the page and .25 inch from the edge, click and drag to draw the rectangle. Use the Width and Height controls in the Control Panel to set the exact dimensions for our card.
Next →
Copyright 2018 Adobe Systems Incorporated. All rights reserved. Adobe product screen shot(s) reprinted with permission from Adobe Systems Incorporated. Adobe, Photoshop, Photoshop Album, Photoshop Elements, Illustrator, InDesign, GoLive, Acrobat, Cue, Premiere Pro, Premiere Elements, Bridge, After Effects, InCopy, Dreamweaver, Flash, ActionScript, Fireworks, Contribute, Captivate, Flash Catalyst and Flash Paper is/are either [a] registered trademark[s] or a trademark[s] of Adobe Systems Incorporated in the United States and/or other countries.


Related Articles
Editor's Picks Articles
Top Ten Articles
Previous Features
Site Map





Content copyright © 2021 by Diane Cipollo. All rights reserved.
This content was written by Diane Cipollo. If you wish to use this content in any manner, you need written permission. Contact Diane Cipollo for details.