Collecting Cash As A Hobby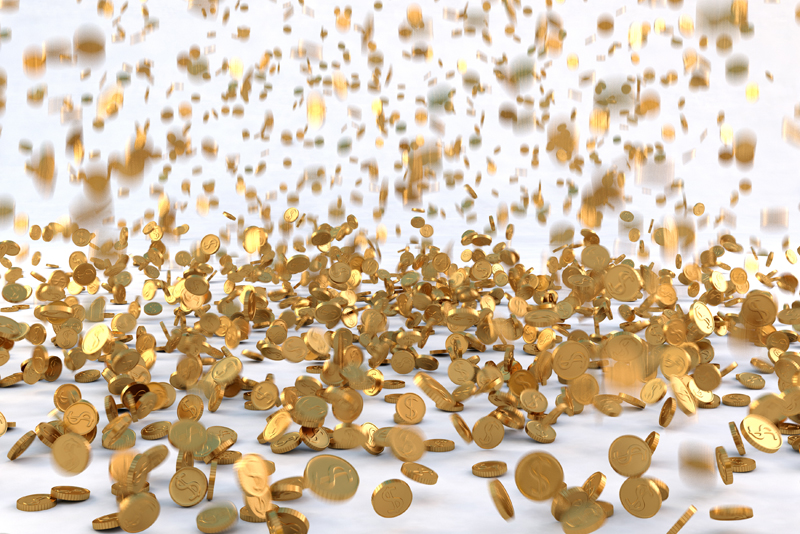 Collecting cash is a well-established hobby and has been enjoyed by many people for decades. That is, collecting old money. We all collect money-or at least try to before the bills come in-but how many of us collect money, the antique range from previous decades or even centuries?

Old money collectors of the paper variety, even though not nearly as common as coin collectors, still are active and manage to find some rare items from time to time. This variety could include pre US colonial currency, obsolete money from the 1800s, currency from the Confederate States of America, and souvenir cards of older money that's too rare to actually find and purchase.

One such collector's item in older money is called fractional currency. During and after the Civil War, the United States began to run short on change so started printing paper money worth less than a dollar. 50 cents, 25 cents, 15 cents, 10 cents and 5 cents were all denominations printed because of the lack of coins. They are presently much sought after collectibles.

Another interesting type of money to consider: private banknotes from the 1800's. Before the US government created a national banknote, many private banks issued their own paper money without government backing. These banks eventually closed and those banknotes were counterfeited and altered. When the national bank system was created, privately issued bank money was excessively taxed to the point of being outlawed. While US government money has always retained monetary value, obsolete old bills from closed banks are worth nothing. Yet, they remain an interesting collector's item.

Obviously a lot of old money is very expensive in this day and age. Authentic old money and notes from the 1800's and early 1900s are for the most part out of the price spectrum of casual collectors. This is why collecting souvenir cards are becoming popular as you can collect a piece of history without paying an astronomical price.

Where can you find this type of money? It's not an easy task. While you still might be able to collect a Thomas Jefferson 2 dollar bill, the really unique old money collectibles cannot and will not be easily found or purchased. The finest route to find older money nowadays is through dealers, collectors, auctions and old money paper shows.

One useful contact would be the International Bank Note Society's journal and webpage which offer not only contact information for trades and auctions, but also let's you preview images of old currency on their website. Old money collecting is a unique and interesting hobby. More fun than it's really worth in dollar amount.




Related Articles
Editor's Picks Articles
Top Ten Articles
Previous Features
Site Map





Content copyright © 2021 by Gary Eggleston. All rights reserved.
This content was written by Gary Eggleston. If you wish to use this content in any manner, you need written permission. Contact Gary Eggleston for details.