How To Locate A Local Coin Dealer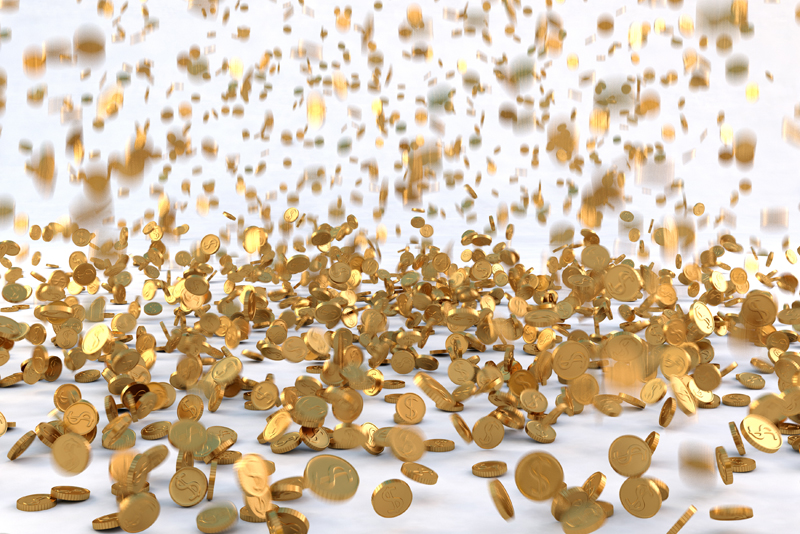 Finally the time comes when you need to find a local coin dealer. This could be because you have some coins that you want to learn more about, or how much they are worth, or you might want to sell what you have or even buy some new coins for your collection.

So how do you go about finding a local coin dealer? Well, the first thing you should not do is go to the "Yellow Pages." Many of the people listed under "Coins" in your local Yellow Pages are pawn shops, junk bullion buyers, jewelers, and other similar types of businesses. These folks do not collect or study coins. They simply look to buy coins cheap, for the scrap or bullion value of the precious metal content only.

So how do you find a local reputable "Real" coin dealer? To ensure that the local coin dealer is an honest and ethical coin dealer, you should consider consulting the Professional Numismatist's Guild' Directory of coin dealers. The Professional Numismatist's Guild otherwise known as PNG has very strict requirements for its member dealers.

If you have a problem with a PNG coin dealer member you will have some recourse if something goes wrong with your dealings with the PNG member. Any coin dealer who is a member of the PNG has been reviewed by his peers for his or her ethical behavior.

Another way to find a local coin dealer is through the American Numismatic Association otherwise known as the ANA. You can check the ANA's Directory of coin dealers for a member in your area.

The ANA also has a code of ethics, so you have some recourse if you get sold some fake, counterfeit, or over-graded coins. However the ANA is nowhere as vigilant as the PNG in mediating disputes when people cannot get a resolution directly. But the upside is that the ANA is more likely to have a local coin dealer in your area.

If you can't locate a local coin dealer through either the PNG or the ANA, check to see if there are any local coin clubs in you area. The ANA has a listing of Coin Clubs in a special directory of coin clubs. Also try using your favorite search engine for terms like "Your-City Coin Clubs" or "Your-City Coin Shows." Of course be sure to substitute your city, or the biggest nearby city, in place of "Your-City" when you search. Check out "Coin World" which is a weekly tabloid about coin collecting. In the back pages is a section listing upcoming coin shows by State and city.

Many local coin clubs sponsor monthly coin shows, where several coin dealers will set up tables to buy and sell coins. If you can locate a local club, but cannot find no evidence of a coin show, contact the club and ask them if there is an upcoming coin show, or if there is a local dealer who would be willing to discuss your coins with you.

If none of the above mentioned methods work for you to find a local coin dealer, then you should check out your local Yellow Pages, not the online version!. Get out the physical telephone book and look at the ads under "Coin Dealers."

Most of the time, you can quickly figure out whether or not the dealer listed is a good choice simply by looking at his or her ad. Ads that say, "We buy scrap gold, junk jewelry, etc" are definitely not good choices. You want to find an ad that indicates the dealer specializes in U.S. Coins or in gold coin, or some type of reference to dealing in "Rare" coins and not just the precious metal that the coins are made from.

Now if none of these methods help you to locate a local dealer, you can expand your search to your area's newspapers. These could include any papers such as the local "Thrifty Nickel" or similar type of classified ad paper. These are publications that normally come out weekly or biweekly, and are full of private party ads. They nearly always have a "Coins" section where people can advertise to buy and sell coins on a private basis.

Try responding to a few of these ads and talk with the person who placed the ad. Some of them will be part time dealer/collectors who sell on eBay or similar online auctions, or at the occasional local coin shows. These folks will often enjoy helping out the novice or non-collector. But beware, some of these people are very unethical in their dealings with prospective coin sellers.
If you find yourself having to resort to going on this route, be prepared. Get a copy of the "Red Book" and look up your coins yourself first, so that you have an idea of what is the most valuable coins you have are. Don't let these people "cherrypick" your collection! Sell you r collection all or nothing, and never sell any of your coins if the deal doesn't seem right to you!



Related Articles
Editor's Picks Articles
Top Ten Articles
Previous Features
Site Map





Content copyright © 2021 by Gary Eggleston. All rights reserved.
This content was written by Gary Eggleston. If you wish to use this content in any manner, you need written permission. Contact Gary Eggleston for details.