Review – Paper and Pixels Scrapbook Layouts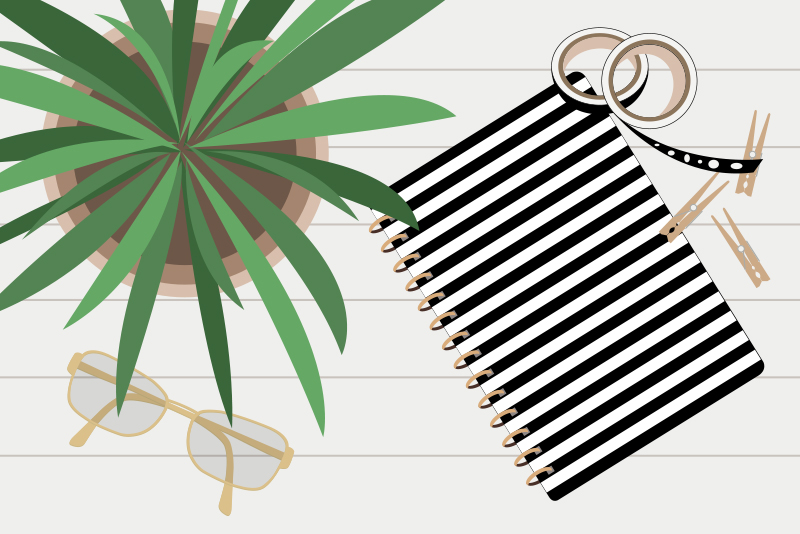 Hybrid scrapbooking is the best thing that could happen to scrapbooking. It gives the traditional paper scrapbooker "permission" to explore the digital world, under the pretense that they are just adding a few digital embellishments to their paper layouts. This book by May Flaum and Audrey Neal shows the paper scrapbooker how to use digital elements. But, it also can inspire the digital scrapbooker to considered using paper elements in their digital layouts.

The book comes with a CD filled with 12 digital kits and the book's 40 lessons show the reader how to create layouts with these kits. The authors begin by discussing what hybrid scrapbooking is to them and what the reader needs in terms of supplies to get started. The book is separated into four major categories with several lessons in each, ranging from beginner to advanced. Although the book strives to cover both MicrosoftR Word and AdobeR PhotoshopR Elements software, the lessons for Word cover only beginner-level techniques. This is understandable due to the limited features of Word. I would suggest that the reader have a copy of Photoshop Elements to get the most out of the lessons. Each major group of lessons begins with a few "helpful hints" and the book's Gallery of Ideas helps to bring everything together.

It seems that any book about scrapbooking covers editing of photos. This information has been covered in so many books and online resources, that I question the assumption that anyone who can use a digital camera and download their photos onto their computer still needs instructions on basic editing. That being said, the authors do make covering this topic as painless as possible by covering photo editing basics and quickly moving on to the purpose of the book, which is creative techniques for hybrid scrapbooking with your photos including collages, filters, tents, brushes, frames and masks.

The next sections are about text, backgrounds and embellishments. The authors begin with Microsoft Word's built-in word art and move up to creating your own text effects and elements with filters, layers and brushes. Background papers are important to any layout and the authors cover this topic very nicely, from simple altering of digital papers with overlays and filters to creating our own patterned papers with shapes and text. Lastly, the authors cover the topic of digital embellishments. They show the reader how to alter digital elements, how to make their own elements and incorporate these into their hybrid layouts. The authors end the book by discussing layouts created by nine designers that demonstrate how to bring all these techniques together.

May Flaum and Audrey Neal are both life-long paper crafters who, in their individual ways, have made the move up to hybrid scrapbooking.




Related Articles
Editor's Picks Articles
Top Ten Articles
Previous Features
Site Map





Content copyright © 2023 by Diane Cipollo. All rights reserved.
This content was written by Diane Cipollo. If you wish to use this content in any manner, you need written permission. Contact Diane Cipollo for details.