Ground Meat Sandwich Ideas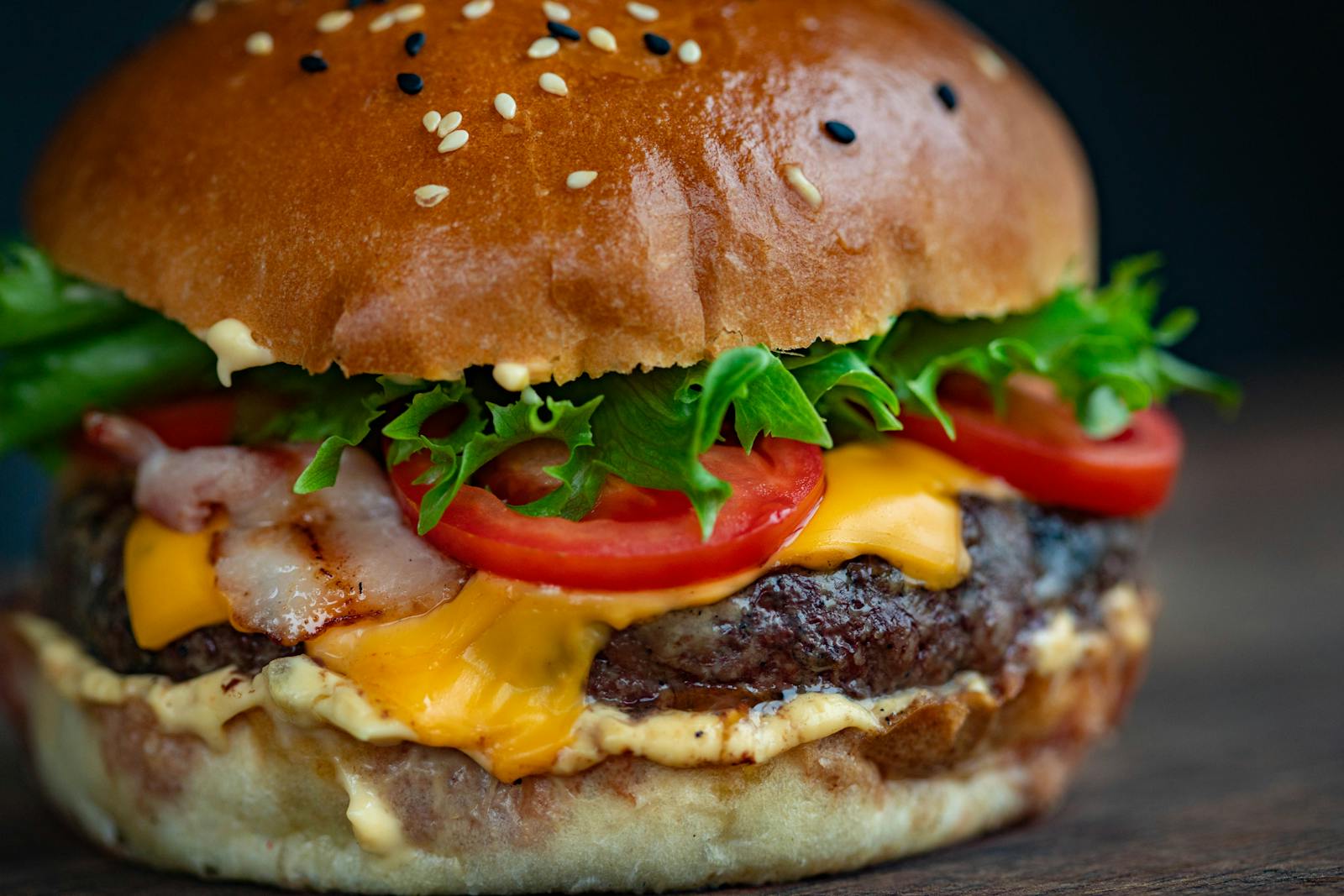 Ground meat in its many variations, such as beef, pork, buffalo, turkey, chicken, and lamb, is incredibly versatile. Served patted together in a patty or loose, the meat takes on the flavors that add spice to it. With the additions of eggs, a starch, like crackers, bread crumbs, or oatmeal, and various seasonings to suit your taste, you can make special patties or a loaf to slice for sandwiches. Have you tried buffalo in the place of beef? Ground meat just waits for your imagination and creativity to make it come together in an amazing sandwich! Many of these sandwich ideas came from the Sandwich Name Game on the BellaOnline Sandwiches Forum.

Ground Meat Sandwich Ideas

*Lamburger, bacon, and aged Swiss cheese with rosemary infused mayo, grainy mustard, and caramelized onions on a French baguette.
*Turkey tacos with Great Northern beans, grated pepperjack cheese, Pico de Gallo, shredded lettuce, cilantro, and guacamole.
*Eggplant, crumbled Italian sausage, and mozzarella on a toasted hoagie roll with spicy marinara.
*Ground turkey loaf, bacon, Provolone, tomato, avocado, thin sliced cucumber, and
honey mustard grilled in a Panini.
*Meatloaf sandwich on white bread with mayo.
*Sesame seed bun with a ground pork patty, pickles, and mustard.
*Leftover taco meat, refried beans, cheese, Pico de Gallo, and shredded lettuce
wrapped in a fresh tortilla
*Apples, cucumber, and celery with cooked ground chicken crumbles, spooned into
a pita and dressed with a sweet and savory sauce.
*Dark rye bread with melted Swiss cheese and ground ham.
*Ground chicken patty with Greek seasoning and Provolone cheese on a bun with
ranch dressing, lettuce, tomato and Vidalia onions.
*Meatballs and mushroom gravy with melted Provolone cheese on a crusty roll.
*Grilled chicken patty with honey-mustard sauce on a fresh bun.
*Orange and green bell peppers sautéed with onions, then added to a patty of grilled
ground chicken and served with melted cheese in a sourdough bread Panini.
*Ground turkey patty on oat nut bread with Thousand Island dressing, tomato and
lettuce.


What's your favorite way to serve ground meat in sandwiches? Do you like a classic sandwich or a wrap? How do you feel about spicy sandwiches? Take time to share your ideas with us at the BellaOnline Sandwiches Forum. We'll look forward to hearing about your sandwich adventures.


Related links: The Related Links below this article may be of interest to you.

When I mention stores or products by brand name, these are the ones that I use. I have not received free products from the manufacturers, nor have I been paid to mention the products or stores by name.

NEWSLETTER: I invite you to subscribe to our free weekly newsletter. This gives you all of the updates for the Sandwiches site. Sometimes, this newsletter has information and variations on sandwiches that are not in the articles. Fill in the blank below the article with your email address - which is never passed on beyond this site. We never sell or trade your personal information.

You Should Also Read:
Sandwich Meatloaf Recipe
Simple Cauliflower Soup Recipe
Ginger Peachy Dump Cake Recipe


Related Articles
Editor's Picks Articles
Top Ten Articles
Previous Features
Site Map





Content copyright © 2022 by Connie Mistler Davidson. All rights reserved.
This content was written by Connie Mistler Davidson. If you wish to use this content in any manner, you need written permission. Contact Connie Mistler Davidson for details.