Family Tree Maker 2009 Review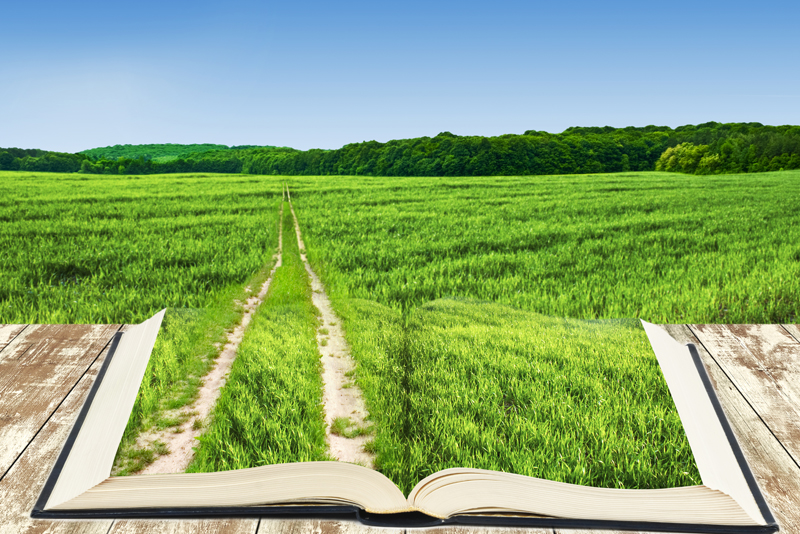 Family Tree Maker 2009© (FTM 2009)
has many new features over the previous versions. Even though it's the nation's most popular genealogy software, it's amazing how many features are included in this software package for a low price. FTM 2009 offers three packages: Essentials, Deluxe, and Platinum, which gives 1, 3, or 6 months of
Ancestry
subscription databases.
All three FTM 2009 versions include two instruction booklets (something new) and their website (
familytreemaker.com
) includes a free downloadable 105 page illustrated Getting Started Guide. Users can also purchase Tana Pedersen's popular illustrated 420 page book, Official Guide to Family Tree Maker 2009 for more detailed information. The software disk includes a tutorial video of their many features or users can see the same video on the FTM website.
In my opinion with their latest free upgrade, FTM 2009 is even better than their popular version 16 (2007) software. With that being said, I'm going to give the highlights of this user friendly software in three parts. Part one will cover Plan and People. Part two will cover Web Search, Places and Media and part three will cover Sources and Publishing. Most of the features from previous versions have been included in this version with the latest upgrades.
Because of the many new features, the FTM developers revised the software code and decided to give it a new look. New users won't notice the change and past users even liked the new layout per my FTM 2009 class students. I know some past users didn't like the new look, but they love the new features. So what's different about FTM 2009? Similar to FTM 2008, the software uses seven different workspaces tabs common for all screens that are rather unique.
Instead of the familiar pull down menus used in the older FTM versions (8 to 16), most of the FTM 2009 features have been grouped into seven workspace tabs at the top of the screen.
The workspace tabs divide the software into seven major categories seen at the top of the screen: Plan (build your tree), People (add individuals to your tree), Places (locate ancestors using many detailed worldwide maps), Media (add document images, photos, videos, and audio clips of your ancestors), Sources (organize your master sources and source citations), Publish (create genealogy reports or a book), and Web Search (search many different databases on the Internet). Several pull down menus are still used for saving, importing or exporting family files, editing functions, and getting help.
Part 1: Plan and People Workspaces
Planning your family tree is easy and simple. New genealogists can start building their family tree by adding their current relatives and their vital statistics on both sides of the family, then expand their tree with their ancestors. Past users of previous FTM versions can import their family file(s) very easy using the FTM install wizard or import the file from the File menu. The software backs up the main family file automatically upon closing the software, but you can also backup your family file to a secondary hard drive, CD, memory stick, or external Internet storage. Users can easily restore damaged family files using the backup copy.
Once you have your family file established, users will be using the People and Web Search tabs most of the time. Users have access to four different panels in the People screen as shown below in Figure 1. The left panel shows the collapsible Index of individuals in your family tree, the middle panel using the Family view tab shows the relationship in a pedigree format with the family information below and the movable editing panel on the right, whereas the Person view tab shows detailed facts, media, notes, and tasks on the selected individual, and the editing panel on the far right allows users to add all the vital stats and new facts for any ancestor.
Figure One. People View
Several new features in the Person view allow expanded relationships for any individual, ie, natural born, adopted, step, foster, etc., expanded sources plus a better tracking journal. I'll discuss the Sources in part three. The tracking journal is a great feature as it helps to plan your research trips to any library or courthouse using a printable task list. Or you can bring your laptop to add the family information and check off the tasks. How simple is that?
About the author: Bob teaches monthly FTM classes for Larimer County Genealogical Society (
www.lcgsco.org
) in Fort Collins, Colorado, where he is also president of his society. He is an author of a family history book, speaker at many workshops, regional societies and regional conferences, and a family historian. Bob's email is
FTM@lcgsco.org
You Should Also Read:
Family Tree Maker
Ancestry.com
Larimer County Genealogical Society


Related Articles
Editor's Picks Articles
Top Ten Articles
Previous Features
Site Map





Content copyright © 2022 by Robert (Bob) Larson. All rights reserved.
This content was written by Robert (Bob) Larson. If you wish to use this content in any manner, you need written permission. Contact Tina Sansone for details.