The Search for the Strother Mystery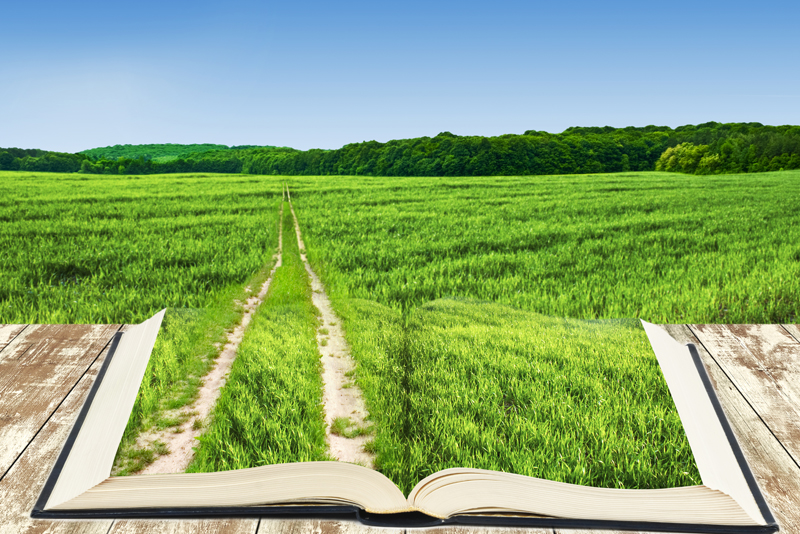 Charles Strother Smith was my great grandfather. For many years the Smith Family researchers pondered on his middle name, Strother. We assumed it was a mother or grandmother's maiden name, but research proved that theory incorrect.

One day while documenting census data for the Smith Family, I unraveled the answer to the Strother dilema. Based on the knowledge that a lot of families lived near each other in 1860, I found Fred Paige Smith born 1845, Charles Strother Smith's father with his family on the 1860 Barnesville, Pike County, GA census. I then searched their neighbors hoping to discover possible family living nearby. I was particularly interested in finding the maiden name of Fred Paige Smith's mother. I searched forward, but did not have far as this Smith Family was on the last page of that District, page 9 .

As I researched page 6 , much to my surprise was a Charles Strother. I discovered that his birth was also 1845. Since this Charles Strother lived just a few homes from Fred Paige Smith, I have come to the conclusion that these two fifteen year old boys must have been friends. Fred Paige Smith named his first son born on December 16, 1874 after his friend, Charles Strother.

The Smith Family moved to Prentiss County, MS during the mid-1870 . I wondered what happened to my great grandfather's namesake. Charles Strother can be found on the following census:

1850 GA, Crawford, Division 20, Page 57 of 104
1860 GA, Pike, Barnesville, Page 6 of 19
1870 GA, Pike, Barnesville, Page 6 of 19 (Physician)
1880 GA, Cherokee, Mullins, District 20, Page 18 of 19 (Physician)

Most family histories agree that he died around 1887 in Clarksville, GA.

The following is an excerpt from "The Physicians and Surgeons of the United States" written by William Biddle Atkinson.

"STROTHER, CHARLES SOLOMON, Barnesville, Ga., son of Dr. John Wiley Strother and Harriet A. (Caldwell) Strother, was born in Monroe co., Ga., Oct. 1st, 1844. His early education was obtained in Georgia, and he graduated from the med. dep't of the Washington university., Baltimore, in Feb., 1869, having previously studied under Dr. C. B. Nottingham, of Macon, Ga. He settled in Barnesville, Pike co. He was elected a member of the med. association of Ga. in 1870, and of the Middle Ga. med. soc. in 1872, and has been corresponding secretary, recording secretary, and treasurer of the latter. His contributions to medical literature consist principally of short articles, which have appeared in some t,f the medical journals; among them, on " The External Application of Chloral," "The Use of the Atomizer in Croup," " Quinine for Enema," etc. He was attached to the Washington Univ. during 1868-69, and Assistant superintendent of the Baltimore house of refuge during part of the same year. He has been mayor of the city of Barnesville. He was elected professor, of physiology and hygiene in the Univ. of Texas, at Georgetown, Williamson co., Texas, but failing to reach Texas he was forced to resign the position. In May, 1871, he married Lula, daughter of Col. Lavoisier Le Drau Lamar, and granddaughter of Dr. Thomas R. I.amar, and grandniece of Gen. Mirabeau B. Lamar, ex-president of the republic of Texas."

When researching Charles S. Strother and Fred Paige Smith's military records, we find they both served in the following regiments :

• 3rd Battalion, Georgia Infantry, Confederate (both were Privates)
• 4th Battalion,, Georgia, Sharpshooters, Confederate (Fred P. Smith, Private and Charles S. Strother, Sergeant)

Did they become closer friends as they fought side by side in the civil war? Was Charles a Sergeant to Fred? Was this part of the reasons that Fred decided to name his son after Charles Strother? While we may never get the answers to these questions, it does leave one to question the closeness these two men may have shared during the lives in GA and in battle during the Civil War. The Smith family moved to Mississippi shortly after 1870, while Charles Strother stayed in GA and became a well known, published physician and politician; Fred Paige Smith became a farmer in Blackland, MS where a lot of his descendants still reside in the Prentiss County, MS and surrounding counties. Fred's brother, Bolivar Rogers Smith also became a physician. Was he also friends with Charles as they both became physicians from the Pike County, GA area? I wonder if the friendship of Charles and Fred ended with this move or if they continued to have contact with each other?

The name of Strother did not end here. Charles Strother Smith, the namesake of Charles Strother moved to Fayette County, TN and raised a large family. He raised Walker hounds and trained them, and won a Silver loving cup for winning a show. He enjoyed fox hunting. In keeping with the Strother name, Charlie's eldest son, Fred, named his son Paul Strother Smith. Will any other descendants take on this name of Strother? It is important to me, as a genealogist, but also as a member of this Smith family, to educate the family of the history of this Strother name. I feel it is important for them to know about the man that Fred Paige Smith felt enough about, to name his son after him.

A name is important, something most of us keep all our life. It is what we use to identify our self. It is what researchers look for in discovering family members, their ancestor and their descendants. It is only when we live our lives with honor, respect and doing well to all men that we make our name something special to have. I find as I research my family's names – both given and surnames, I yearn to learn the history behind them. Who were they named after and why? I am proud to know that my great grandfather was named after a man, Charles Strother, who fought for our country, became a great physician and was interested in the leadership of our country. It is very special to me to have been able to discover this special man and share his story in our family history to those Smith family members who descended from Charlie Strother Smith.




Related Articles
Editor's Picks Articles
Top Ten Articles
Previous Features
Site Map





Content copyright © 2022 by Tina Sansone. All rights reserved.
This content was written by Tina Sansone. If you wish to use this content in any manner, you need written permission. Contact Tina Sansone for details.