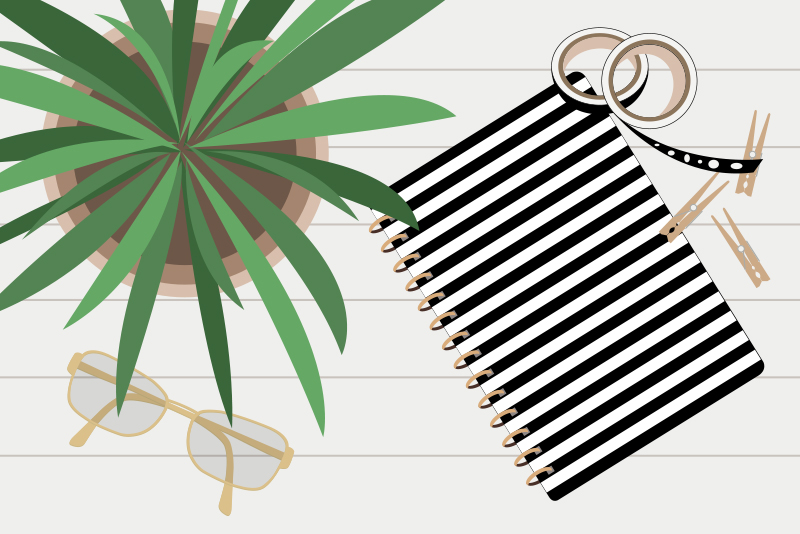 Most of the animated ecard websites do not stand out from the crowd. However, if you look hard enough, you will find some websites that offer Flash animated "designer" ecards. One site that I recently found is pamelagladding.com. Pamela Gladding has been designing for the home decor and stationary industry for many years and now has brought her beautiful floral and traditional images to the ecard market. Pamela has a great collection of ecards that you will enjoy and has partnered with several artist friends, giving her collection a wide variety of styles. The beautiful animation is brought to life by Kim Hess.

I find it very interesting to explore how other artists choose to animate their raster-based artwork. The major decision that each artist must make is this; How much of the existing raster images can be reasonably, and realistically, animated with Flash and when is it best to rely on vectors. Of all the quality, designer ecard sites I have found so far, Pamela uses the fewest vectors in her ecards. One might see this as a limitation when creating animation because the movements are, by necessity, more pivot-like and not as "realistic" as when vectors are used. However, the animator has done a nice job overlaying and blending the small movable parts of the raster-based characters. In turn, you do not have the distraction of vector images juxtaposed against the beautiful raster artwork.

Pamela uses beautiful, rich colors in the autumn leaves and fruit bouquet in her Thanksgiving Fall Leaves ecard. Her use of an animated reveal in Birthday Mums brings her florals to life. The traditional style wallpaper, plaid border and pine wreath work together to bring back that Currier & Ives Christmas in Pamela's Christmas Wreath ecard.

For many years, I have been a fan of the cute mice from House-Mouse Designs, Inc. I was pleasantly surprised to see my favorite mice in Flash animation. Their playfulness shines through in Ellen Jareckie's Baby Arrival and I love the cute surprise ending to Birthday Truffles.

For those who, like myself, appreciate the rich colors and aged textures found in 18th and 19th century folk art, you will enjoy the animated folk art styled ecards by Diane Ulmer Pedersen. The folk art cat and dog in Birthday Best Friend and Birthday Birdie were my favorite. But you will also like the day to night transition and symmetrical folk art house painting in Christmas Peace.

Cindy Hendrick's artwork is reminiscent of Beatrix Potter's work and can be enjoyed by children and adults. I especially enjoyed Fall Cleaning with the mouse's beautiful pumpkin house and the Christmas visitors venturing into the evergreen forest to visit the rabbit's tree house in Christmas Yuletide.

Proof that no art style can escape Flash animation, you will appreciate how well the dimension in Doll Barnes's paper sculpture is not lost in her frog, duck and rabbit characters in Birthday Frog, Birthday Ducky and Easter Bunny.

You can view a preview of these cards on her website and, for a small membership fee, send them to family and friends.

Update: Sadly Pamela Gladding ecards has closed.




Related Articles
Editor's Picks Articles
Top Ten Articles
Previous Features
Site Map





Content copyright © 2022 by Diane Cipollo. All rights reserved.
This content was written by Diane Cipollo. If you wish to use this content in any manner, you need written permission. Contact Diane Cipollo for details.