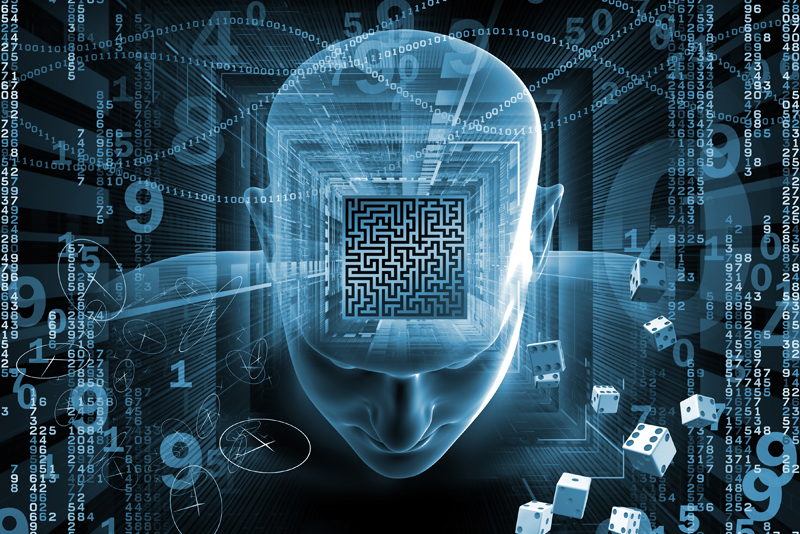 To my great dismay, I've been told many times over the past decade that there is someone in my small Midwestern hometown of less than 20,000 souls who looks just like me.

Now, I've met a person a time or two during my travels that I thought might have some similar characteristics, but I've never encountered anyone around my own stomping grounds who I believed looked even remotely like me.

The word in German for a person's double is "Doppelganger," and means "double walker" or "double goer." The terms "shadow self," "Fetch," and "look-alike" are also used.

Some believe seeing one's own, or a family member's, doppelganger, is a portent of illness, bad luck, or even death.

Many think that a person is able to "will" his image to another location, a form of bilocation – being in two places simultaneously.

A famous case is that of a young French teacher, Emilie Sagee. Most of her students in 1846 and 1846 often witnessed Sagee's doppelganger. The double would often mimic the young woman's movements, be very active while Sagee remained motionless, and appear healthy during times that Sagee was known to be ill.

One time, all the students in the school saw Emilie Sagee working in the school's gardens at the same time that they could see her sitting in a chair in the room with them! When two of the more courageous students attempted to interact with the image in the chair, they discovered an "odd resistance in the air surrounding it." Ms. Sagee never did see her own double.

Many famous people have reportedly met their own doppelganger including Percy Shelley, Abraham Lincoln, and Queen Elizabeth I of England.

Poet Percy Shelley saw his double in Italy pointing in the direction of the Mediterranean Sea. Soon after, Shelley died in a boating accident, drowning in the Mediterranean.

Abraham Lincoln thrice saw two images of himself in a mirror on the eve of his election. His wife told him that this was a sign that he would be elected, but wouldn't live through his second term.

Queen Elizabeth I saw her doppelganger laid out on her bed right before her death.

Author Guy de Maupassant asserted that he was haunted by his double at the end of his life. Once, while writing a story, the double actually came into the room, sat down opposite de Maupassant, and began to dictate. This experience is recounted in his story "Lui."

Another writer, the 16th century English poet, John Donne, claims to have been visited by his wife's doppelganger. His wife's look alike materialized to him in Paris. She was holding a small baby, but her demeanor was of great sadness. Donne later discovered his pregnant wife had given birth to a stillborn baby.

Poets seem to have either encountered doppelgangers more often than most, or related the tales of these encounters more than others. The poet Johann Wolfgang von Goethe of Germany alleges that he met his own double riding toward him (dressed in a gold-trimmed gray suit) while traveling on a road to Drusenheim. Almost a decade later, Goethe was on the same road, traveling in the opposite direction, wearing a gray suit trimmed in gold.

References:

https://en.wikipedia.org/wiki/Doppelganger

https://paranormal.about.com/library/weekly/aa111102a.htm








Related Articles
Editor's Picks Articles
Top Ten Articles
Previous Features
Site Map





Content copyright © 2021 by Deena Budd. All rights reserved.
This content was written by Deena Budd. If you wish to use this content in any manner, you need written permission. Contact Deena Budd for details.