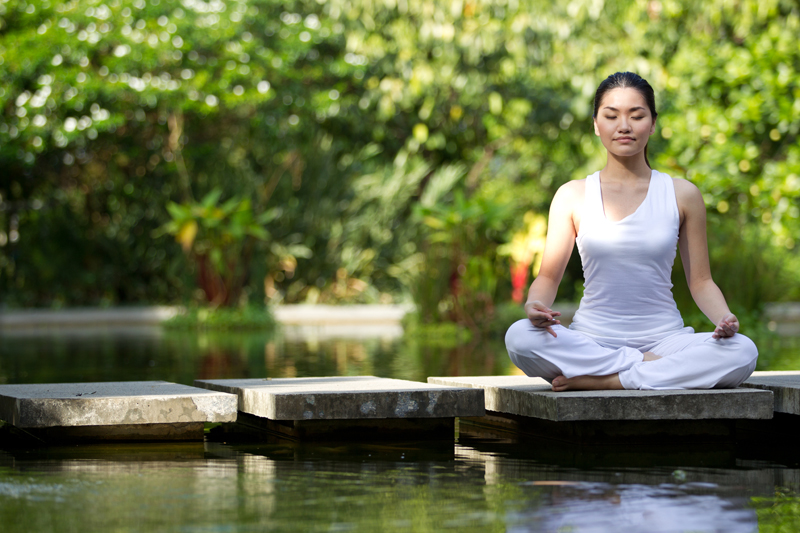 Life can seem to be something that happens to us. It can feel that we are out of control and being tossed around in the wind. However, when you stop and think about what actually happened in your day, opposed to what only happened in your mind, you would be amazed. The majority of life is lived in our thoughts and our reactions to them.

Look back on your day. When you were alone and nothing was happening externally, how did you spend that time? Did you acknowledge the peace or fill it with stress and anxious thoughts? Did you relax and make the most of the present moment or did you project your worries on to it?

Whichever you did, they all happened in your mind, and they all have a very different effect on the quality of your day. Sounds simple when put like that, however our thoughts have a strong impact on our nervous system and create very real emotions and feelings that take us over - emotionally and physically.

Any time you worry or stress about something, the body experiences it as if it is happening in that moment. Even although nothing happened externally, only in your thoughts, the same neutrons are fired and it is then experienced as if it just happened.

It's the same in sleep. When we dream all night and wake exhausted because we feel like the dream was real - our body experienced it as real and we are left to experience the consequences of tiredness and stress throughout the coming day.

Does it make sense to you that everything is happening in our minds?

When we are unable to switch off from our thoughts, we are constantly stressed and exhausted. It's no wonder we look for other ways to cope. All we are coping with thought is our thoughts, not actual events. Yes the event may have happened at some point, though the incessant revisiting them keeps them alive and as if they are happening again every day.

This can take its toll on health and well-being when lived continually. However, life is the perfect present moment, it is the space that holds our thoughts and the situations we act out. All we act out is based on all that is inside - whatever our thoughts are will reflect our behaviours and then we demonstrate that through our actions. None of it is based on reality - only on our thoughts.

Meditation can help us to be aware of our thoughts and notice the reactions we have to them and the cycles that are being perpetuated.

Try this exercise next time you feel overwhelmed by your thoughts:

* Bring mindfulness practises into your day and check-in on yourself how you are feeling.
* Notice your breathing - is it shallow, deep or verging on hyperventilating?
* Take a deep breath and notice what is happening around you.
* If nothing, bring yourself back to your centre by dropping your shoulders and slowing down your breath.
Ask yourself 'why am I feeling so stressed"? What is happening now that I can fix?
If there is nothing happening around you take a moment to do a short breath counting exercise - breathe in and breathe out and count 1. Continue all the way up to 10.

If you practised this, you should be feeling a lot calmer.

When we are mindful and present in each moment, we are more aware of our thoughts and less reactionary to them. We find peace of mind and a happier more enjoyable life, and realise that most of the stress, anxiety and fear that we carry is happening in our head, not in our outer experience.


Related Articles
Editor's Picks Articles
Top Ten Articles
Previous Features
Site Map





Content copyright © 2022 by Cat Hamilton. All rights reserved.
This content was written by Cat Hamilton. If you wish to use this content in any manner, you need written permission. Contact Cat Hamilton for details.