Handwriting Struggles and ADD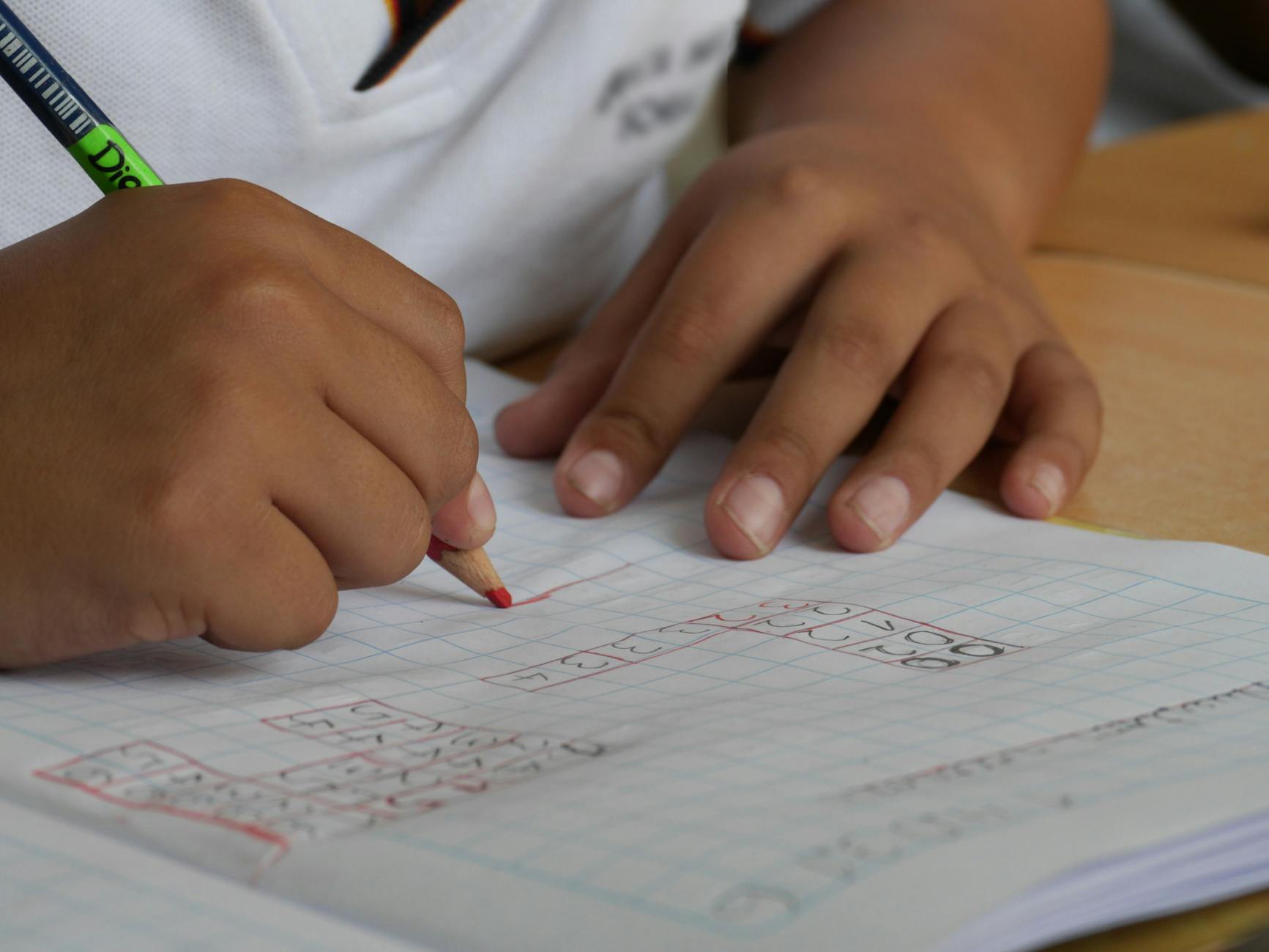 Problems with handwriting are not diagnostic criteria for Attention Deficit Disorder, as listed in the DSM-IV. However, some veteran teachers can tell you that many students with ADD struggle with handwriting. It is not just their writing speed. Letter formation, spacing between the words, and position of words on the page are affected, too. These problems start early. One child, Jesse, was given a nickname by his pre-school peers. He was known as Scribbles. As a child goes through the school system, the writing load gets heavier. The handwriting problem becomes more significant.

Parents of students who have ADD know that the after school hours can be harrowing. When a student doesn't complete assignments in class, it is standard practice to send them home as "homework." This unfinished work, added to the homework that all of the students are assigned, can turn the evening into a nightmare. A student who has struggled all day at school doesn't really feel like doing more of the same for the whole evening. Who can blame them? What can a parent do to help their child who has ADD and problems with handwriting?

To some extent, handwriting is just practice. Older people remember hours upon hours of practicing letters. This happened in the classroom as students learned to print. Then, when cursive was taught, there were more hours of practice. Would you be surprised to find out that this seldom happens now? An emphasis on reading and math has shoved handwriting to the backburner. Amazingly, there are students who just love to practice their handwriting on their own time until it is just perfect. They are not the students that I am talking about.

For kids with ADD, practicing handwriting is physically and psychologically painful. The pressure from the pencil bothers them. A pencil grip could help these students. Psychologically, just looking at their writing makes them squirm. This is understandable. As long as they have been writing, they have been told in many ways that their writing just doesn't meet the standard. Some have been berated in front of the class. Others have had papers ripped up in front of their faces. Most have been told that their work, the best that they can do, is sloppy, and they need to redo it. Students who have an Individualized Education Plan (IEP) can have certain accommodations written into the IEP to help avoid these scenarios.

An Individualized Education Plan can work for children with ADD. Part of this document tells how the school is required to adapt the conditions of the classroom instruction to the student's needs. This is powerful, since all teachers need to follow the IEP. These are accommodations that are commonly used for students who have difficulty with writing:
• Do not penalize for handwriting. Handwriting is not a part of the grade for written work.
• Let the student use a note taker or word processing program.
• Have a person scribe for the student. The student tells the scribe exactly what to write. An effective scribe writes the words exactly as the student says them. They do not add punctuation or clean up the grammar.
• Allow the student extra time to complete written assignments.
• Structure the assignments to limit the written component.
All of these accommodations serve to mitigate the effects of handwriting problems that some students with ADD have. This is important, because it gives the student a bit of hope. There are also ways to get to the root of the problem.

Practicing is one way to help the student improve this problem. Practice should be low-threat. Getting a tutor can help. Hiring a good tutor lowers the heat in the family dynamic by removing one more area of stress. Tutors know methods for making writing practice fun. That's what they get paid to do. I know high school students who don't want to write, but if you hand them a job application, they'll gladly fill that out! Tutors know these little secrets for getting students to enjoy writing practice.

One seasoned tutor that I know told me about a student who she worked with. This student has ADD and serious handwriting problems. After consulting with the tutor, who had seen dramatic improvements for some students after they began medication, the student's mother took him to the doctor for a medication consultation. On the day that the student started medication, his handwriting improved drastically. This may have been because his focus was better, and he could attend to the letter formation and spacing. Also, he was able to write more quickly and comprehend more in class. Medication was a miracle for him. He went from hating school to being excited about learning. There are also children who don't show improvements in handwriting when they take medication.

Improving a student's handwriting can give him a whole new attitude toward school. When his time at school is not painful, more learning can take place. As a child can focus and write more easily, he is not always the last one finished with work. Life gets better for a child with ADD when the folks at home and the school work together to help him through his struggles with handwriting. This can change his feelings about school work, and it can ultimately impact his ability to move into higher education.

You Should Also Read:
Building School Success with ADD EBook


Related Articles
Editor's Picks Articles
Top Ten Articles
Previous Features
Site Map





Content copyright © 2022 by Connie Mistler Davidson. All rights reserved.
This content was written by Connie Mistler Davidson. If you wish to use this content in any manner, you need written permission. Contact Connie Mistler Davidson for details.