Thanksgiving Planning and ADD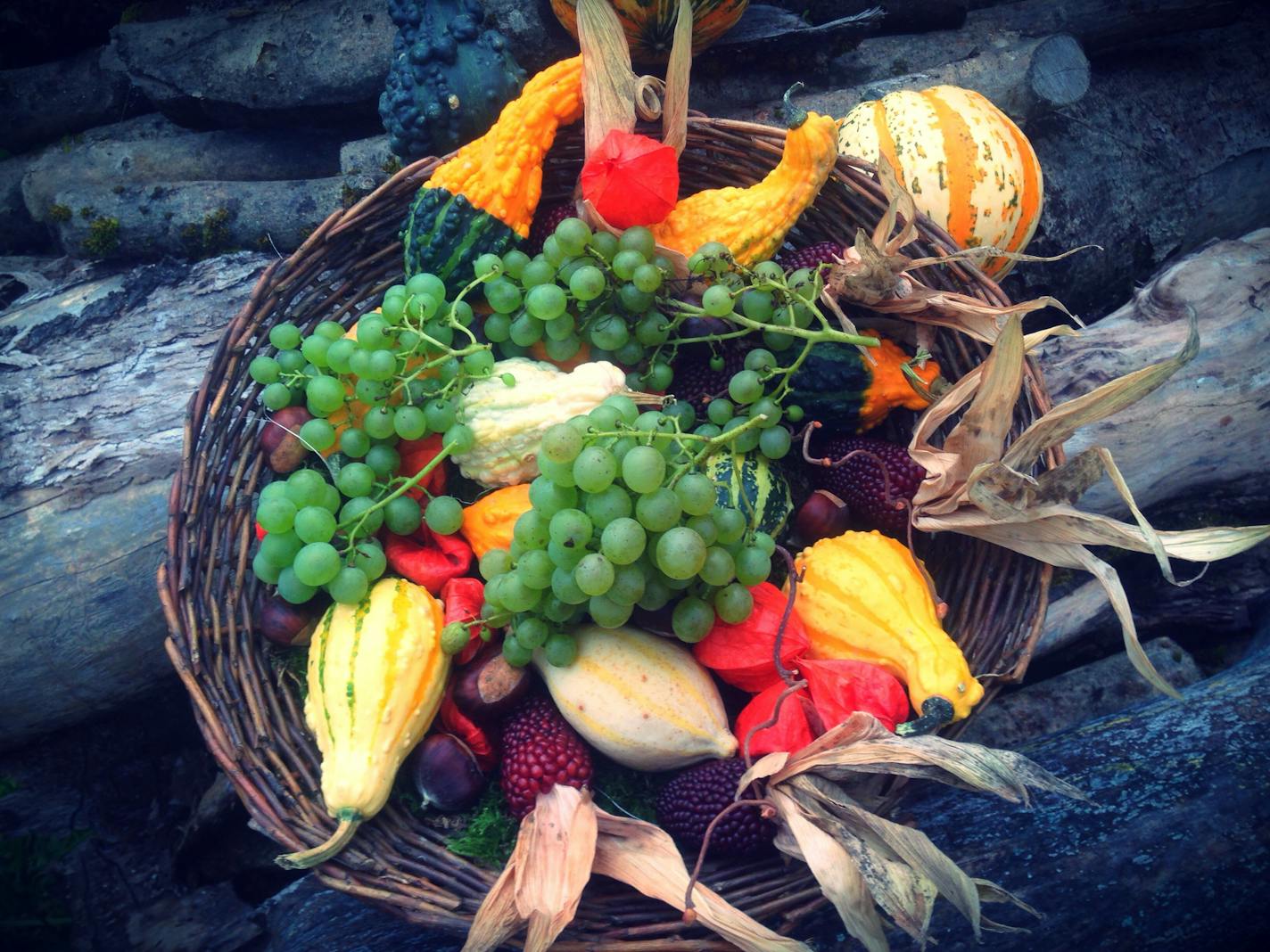 Have you ever been to a wonderful feast? What was the ambience like? How about the food? Your Thanksgiving can be a fabulous low-stress occasion. Especially with Attention Deficit Disorder, you just need to plan ahead. One secret to planning is to keep the end result in mind.

What would you consider a perfectly fantastic Thanksgiving? Let's plan for that! Lists and time tables will be your friends. Areas to consider include the guests, home setting, and food.

Who will you invite? Get your guest count. Don't let your ADD stand in the way of inviting your guests in a timely manner. Will it be all family? What about friends? Do you know people who don't have anyplace to go for Thanksgiving? It's wonderful to share this holiday with people who come from different countries. Are your guests the type of people who would appreciate a neat and tastefully decorated home? Would you like that, too?

Even with Attention Deficit Disorder, your home can be a center of festivities. Imagine that your house looks just the way you want it to. Go from room to room and list what needs to be done in each. Make a timetable to help organize your list and keep yourself on track. Gather your cleaning supplies and get to work! Spend just enough time cleaning to make the home inviting. Do you have old decorations hiding in the attic? Get those turkeys out and dust them off! If you don't have decorations, you might read about some craft and decorating ideas online. Another idea is to reuse decorations from a thrift store. The most important thing here is to do something simple. This is not a time to add stress to your life.

With my Attention Deficit Disorder, my organization needs to be detailed and purposeful. You can organize the food, so that it causes you the minimum of stress. Make your menu based on your family favorites and dishes that your guests will enjoy. Use your guest count to plan the amount of food that you will need. Shop ahead. Don't wait until the last minute.

Again, a good idea is to go online to find your recipes. Try to find make-ahead versions of your family favorites. Many online sites let you automatically size the recipes up or down to fit your guest list. This can save you time. After you have recipes, list all of the food and how long it needs to cook. Decide what time you want to eat. Now, work backward and figure out what time each dish will need to begin cooking. What can go into a microwave or crock-pot? Remember, if you have a gas stove, that sometimes gas pressure is a bit lower when everybody is making a holiday meal. Allow for extra cooking time.

There are time-savers that I've used for years. I'm willing to share. Here is the most important thing to remember—Aunt Marji's shortcut. Cook the turkey the day before. Doing this step ahead takes care of two possible turkey problems that can wreck a holiday dinner. There's the dry as sand turkey. Even gravy can't save that one. Then, there is the turkey that just won't finish cooking. Everything else is more than ready and starting to get crusty. That half-baked bird's juices just won't run clear. Cooking turkey ahead of time, will guarantee a succulent turkey.

After you cook it, chill the turkey and slice it. Arrange the meat in an oven proof platter and put the covered platter in the fridge. Boil the larger turkey bones for several hours to make broth. (You can do house cleaning or continue with the food prep while the broth is cooking.) Use the broth to make gravy. Pour the gravy over the turkey in the platter, cover, and leave it refrigerated until just before Thanksgiving dinner will be served. Heat the turkey platter in the oven at 250-300 degrees. How long it heats will depend on the temperature that you use and how much turkey and gravy that you have. Use your best judgment. This turkey is always moist and tender after heating in the gravy.

Along with desserts, another thing that you can make ahead is the roll dough. Find a good refrigerator roll recipe. This may be made several days ahead. On the big day, you shape the dough into your favorite roll shape. Let it rise and bake. If this is too much work,you may also find frozen dough useful. In a pinch, make biscuits. Do everything that you can ahead of time. Make sure that the food is well covered and stored at the right temperature.

Attention Deficit Disorder doesn't need to ruin your holiday. Make a detailed timeline for Thanksgiving Day. This timeline should have everything that you need to do and when it needs to be done. Follow your list. Allow time to relax and get ready to meet your guests.

As your guests arrive, greet them with confidence. Your house looks great, it smells like wonderful food, and the decorations are simple, yet tasteful. Enjoy the day that you created.

This is the time of year where we count our blessings. I am thankful for many things in my life, including my Attention Deficit Disorder. My ADD causes me to plan ahead. Attention Deficit Disorder has helped me to see the world from a perspective that many others will never experience. My life is blessed, indeed.

You Should Also Read:
House Cleaning and ADD
Fall Has its Appeal
Turkey Crafts for Thanksgiving Decorating


Related Articles
Editor's Picks Articles
Top Ten Articles
Previous Features
Site Map





Content copyright © 2022 by Connie Mistler Davidson. All rights reserved.
This content was written by Connie Mistler Davidson. If you wish to use this content in any manner, you need written permission. Contact Connie Mistler Davidson for details.