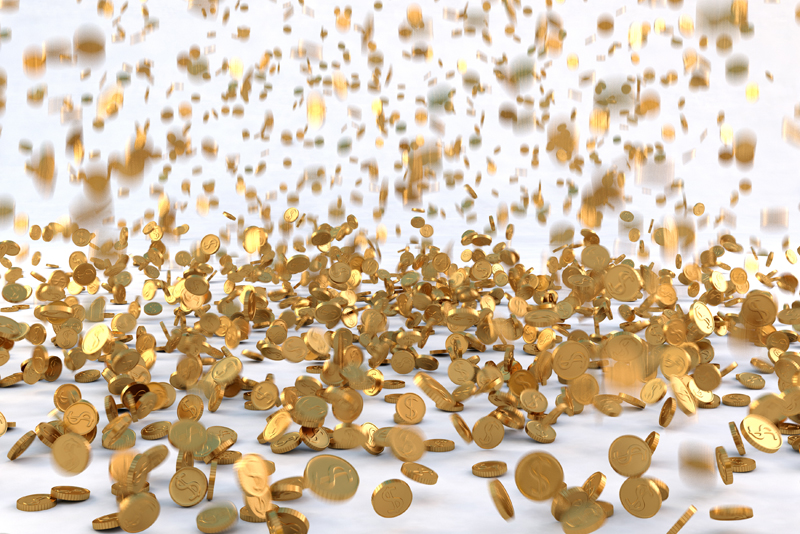 Coin collecting is only a hobby for most people. However, you often come across stories or news reports of people cashing in on their old coins. These stories often get more people excited about going on a coin-collecting streak. If you are interested in investing in coins, there are several ways to start:

Coin Shops

Coin dealers often have their own stores and they generally know a lot of information about coins and how to see them. These coin shops are often a very valuable place to find and learn more about coins and coin collecting.

However, coin shops can be costly, as the coin dealers are looking to sell their coins for a profit. With enough knowledge and/or having someone who knows more about coin collecting at your side, you can often get great prices for your coins.

Coin Shows

Coin shows are often another great place to locate coins for your collection. These shows have many coin dealers offering their coins for sale. You are likely to see coins that you never thought you would ever see in person. These coin shows are great not only for buyers but also for coin enthusiasts who want to see rare and hard to find coins.

Mail Order/Internet Web Sites

There are thousands of coin dealers worldwide and most of them now have their own web sites that allow you to pay them through mail order or through some type of online payment systems such as Paypal. Like any mail order/online purchase, you should do your best to research these companies and carefully read their terms to make sure that you can get your money back if you are not satisfied with your purchase.


Flea Markets

These places can be a surprising source for rare coins. However, these places have different notions of prices due to their lack of understanding of what makes a given coin valuable. As such you will find most coins to be overpriced. But you can find a rare coin that is worth much more than what the flea market vendor has priced it. You can often get further discounts if you buy several items in bulk. Flea market vendors are usually looking for quick sells, so don't be afraid of haggling over their prices.

Auctions

If you are looking to invest for really, really rare coins, the best place to go could be an auction. Auctions are the only place where you can find people selling their rarest and most expensive coins.

Several of these auctions are now online and most of the sellers are looking for the highest bidders. However, you must be warned that some of these sellers are outright frauds and are out to cheat you out of your hard earned money. You need to learn more about the coins you want to buy and their current values before buying them from an online auction.

Other Coin Collectors

Coin collectors often have duplicate coins that they are willing to part with for at a somewhat lower price compared to its market value. The main problem is to find another coin collector such as yourself to conduct the transaction. Some of the best places to look for these types of deals are online groups, forums, or local coin collecting clubs.

Collecting rare coins is much like any other investment. Coins can depreciate in value and other coins may experience an uphill climb in value. The very best way to profit in coin collecting is to keep up to date with the news and the regular prices of the coins you are interested in. This will help you in not being fooled by several coin merchants but also on learning how to price a coin even with out a price list in hand.



Related Articles
Editor's Picks Articles
Top Ten Articles
Previous Features
Site Map





Content copyright © 2021 by Gary Eggleston. All rights reserved.
This content was written by Gary Eggleston. If you wish to use this content in any manner, you need written permission. Contact Gary Eggleston for details.