How To Detect Counterfeit Coins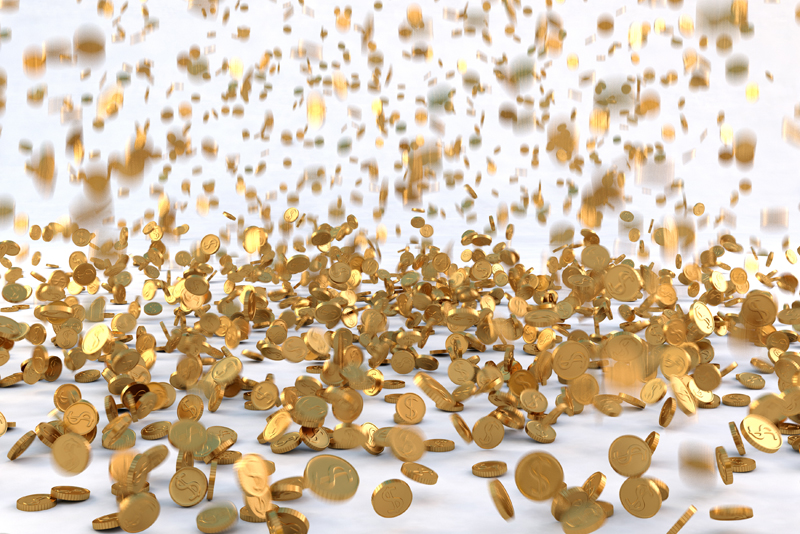 A special machine is used to stamp out coins to make them genuine "legal tender" money. People who counterfeit coins are generally well trained and have the capacity to manipulate those roar coin which have a high value among coin collectors.

The most common method used to counterfeit coins is to pour a liquid metal into a mold that will leave die marks with cracking on the counterfeit coin.

Experts who are knowledgeable about detecting counterfeit coins have observed the changes seen in the coins that have had markings removed, changed, or altered to misrepresent the authenticity of a given coin.

If you think you have a counterfeit coin you can compare it to a known authentic coin to see if the markings and other detail match up. If the coin's value if over 5 cents, look for corrugations in the outer edges of the coin. These are very thin railings on the edges of the coin. They are also known as "reeding."

Genuine coins have very thin edges and they are very distinct is you are observant. Those coins that are counterfeit can be distinguished if the edges are not thin enough and they are unevenly missing in the right places they should be.

If there is an instance that you receive a counterfeit coin on the spot, you must not return the counterfeit coin to the person that handed it to you. You need to delay the person in question, if at all possible. If the person runs off, you should do your best to recall any distinguishing characteristics about him to report to the proper authorities.

There are many things that need to be considered in identifying counterfeit coins. There are terms that are used to describe counterfeit coins:

1. A restrike on coins can be considered a genuinely authenticated coins. These coins are actually dated earlier than those originally issued by the country that released them with the same or exact features like those coins that are original.
2. Coins of a specific country in ancient times are sometimes copied by another country. A person may think that the coin is a fake or forgery, but in reality, the coin is a legally approved coin in the country of its origin.
3. Forgery can be associated to a profit. It can be the main objective of the group counterfeiting coins. Governments have used forgery for political propaganda and other objectives.
4. Another known type of counterfeit coins are replica coins. A replica coin is a copy of an authenticate coin. There is nothing wrong with replica coins so long as they are marked as being replicas and not the real coin.
It is important to consult an expert to determine if a given coin is counterfeit or a fake. An ordinary collector can easily detect the wrong metal used in counterfeiting. A collector needs to be more concerned on rare coins because this is where counterfeiters benefit. They aim for this exclusively valuable market where they can profit off of other people's lack of knowledge.



Related Articles
Editor's Picks Articles
Top Ten Articles
Previous Features
Site Map





Content copyright © 2021 by Gary Eggleston. All rights reserved.
This content was written by Gary Eggleston. If you wish to use this content in any manner, you need written permission. Contact Gary Eggleston for details.