Review 100% Photoshop by Steve Caplin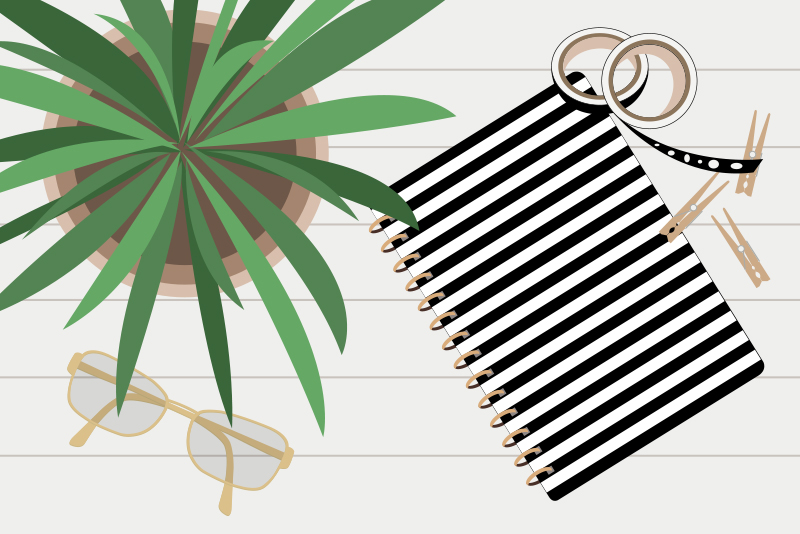 This book teaches you how to create photo realistic digital art. As the title suggests, 100% Photoshop - Create stunning artwork without using any photographs by Steve Caplin, you will not see any photo manipulation techniques in this book! What you will find are photo realistic drawing techniques for drawing a variety of items in Photoshop. I especially liked Caplin's approach to teaching his techniques. Instead of dividing the book into sections such as metal, wood and stone. Each chapter is a composite of objects in a scene which range from a hallway in an old office building to the grassy outdoors. You will learn how to draw these objects as well as how to compose the scenes.

If you have tried to create photo realistic digital art, you know the importance of texture, light and shading. It is texture that tells us that the wall is made of brick and the skull is made of bone. But texture alone is not enough. For true realism, you also need to know how to add light and shadows to the objects in the scene. This is what gives the texture a recognizable shape.

The author begins with a short introduction of the tools, filters and techniques that you will be using throughout the book. This first chapter is a quick reference guide composed of two-page spreads for each technique.

The first scene that you will create is right out of a 1930's detective movie. You will create the old wood and frosted glass of a detective's office door along with the dim lighting and worn wallpaper.

Just as it sounds, The Desk Drawer is a compilation of the many items in a desk drawer including a gold watch, magnifying glass, iPod and rubber bands. As you build this composition, you will learn how the texture, shadow and light for each object is determined by where it is in the drawer and the surrounding items.

In The Attic stretches your skills with some challenging objects to draw. Caplin covers techniques for realistic wood in a guitar and the wire hoops in a bird cage. I especially enjoyed the techniques for drawing the light bulb and the broken window glass.

The Great Outdoors is a lesson in creating variety in repetition. As you would expect, the blades of grass, clouds in the sky and leaves on the tree cannot look all the same if you want your scene to look realistic. Caplin teaches several techniques for building custom brushes for this purpose.

Another object that I enjoyed learning how to draw was the skull in the Still Life chapter. Caplin's technique begins with the basic flat shape and ends with a truly realistic looking skull. In this chapter you will also learn how to draw books, a candle and flame, a metronome and a glass of wine.

For those of you who haven't had enough of the sci-fi, futuristic subjects that we find all over the web, Caplin includes three chapters. Deep Space teaches how to draw realistic stars and planets in a galaxy scene. The Fantasy Art chapter covers using tools such as the Liquify filter to draw a metallic alien face and Futuretech covers Caplin's futuristic techniques in detail.

Steve Caplin has authored and co-authored several books including How To Cheat In Photoshop, How To Cheat In Photoshop Elements, Icon Design, Max Pixel's Adventure in Adobe Photoshop Elements and The Complete Guide to Digital Illustration.

Focal Press provided a review copy to me free of charge.




Related Articles
Editor's Picks Articles
Top Ten Articles
Previous Features
Site Map





Content copyright © 2022 by Diane Cipollo. All rights reserved.
This content was written by Diane Cipollo. If you wish to use this content in any manner, you need written permission. Contact Diane Cipollo for details.