Chinese Scallion (Green Onion) Pancakes Recipe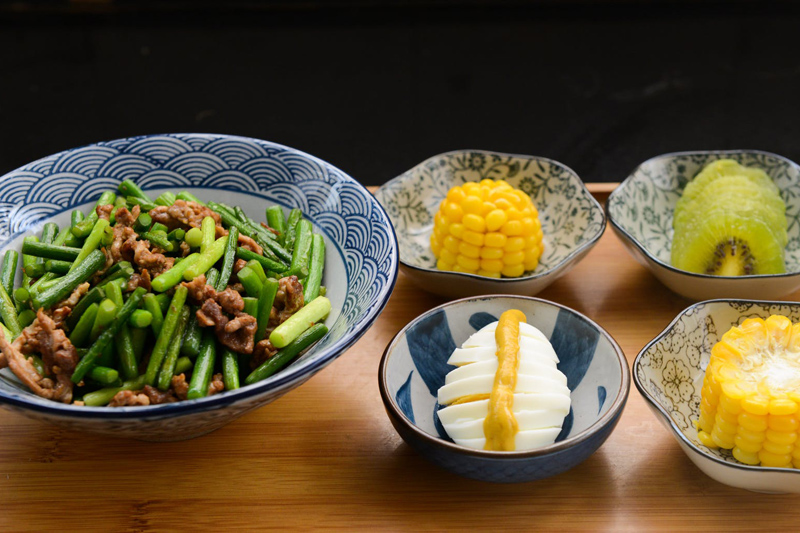 Green onion, or scallion pancakes are a popular Chinese treat. Try this delicious pancake recipe and let me know what you think in the Chinese food forum found
here
. Enjoy!
3 cups flour
2 tsp salt plus more for sprinkling
1¼ cup water
4 large green onions
1/3 cup shortening
2 tbsp peanut oil
Place the flour in a large bowl and using chopsticks or a fork, stir in the salt until it is evenly distributed.


Bring one cup of the water to boil. Then slowly add it to the flour a little at a time, stirring it in constantly.


Once the boiling water is mixed in, then add the remaining ¼ cup of cold water and mix it in with your hands to form stiff dough.


When a stiff dough forms, flour a board or work surface. Place the dough on the floured board or surface and knead it for about 10 minutes.


Then place the dough in a bowl and cover it with plastic wrap. Let it sit at room temperature for an hour.


While the dough rests, prepare the other ingredients. Rinse the green onions under cold running water and dry them with paper towels. Then cut about an inch from the tops of the greens and the very bottom of their bases and discard. Next cut the remaining stalks into small slices less than 1/8 inch thick and set these pieces aside.


After an hour, remove the dough and place it on the floured surface. Divide it into 6 equal pieces. Keep one of the pieces on the floured surface and place the remaining pieces back in the bowl and cover them with plastic wrap.


Roll the piece of dough into a circle and then using a rolling pin; flatten it until it is about 8 to 10 inches round.


Rub about ¾ tablespoon of the shortening on top of this dough circle. Next, sprinkle on some of the green onions and a little salt. Then starting at one end, roll up the circle as if you were rolling up a jelly roll. You should now have a thin log shape that is filled with the shortening, green onion and salt.


Next, coil this log into a snail shape. Then using a rolling pin, roll this coiled shape into a 6 inch round pancake.


Place this pancake on a plate and continue rolling the remaining pieces of dough until you have 6 pancakes. These can be stacked with paper towels in between.


Once all of the pancakes are rolled, in a non stick frying pan, heat the oil on medium high.


Once the oil it hot, add one pancake and let it cook until it is brown on both sides, about 2 minutes on each side. Makes 6 pancakes.


Editor's Picks Articles
Top Ten Articles
Previous Features
Site Map





Content copyright © 2021 by Lila Voo. All rights reserved.
This content was written by Lila Voo. If you wish to use this content in any manner, you need written permission. Contact Lila Voo for details.