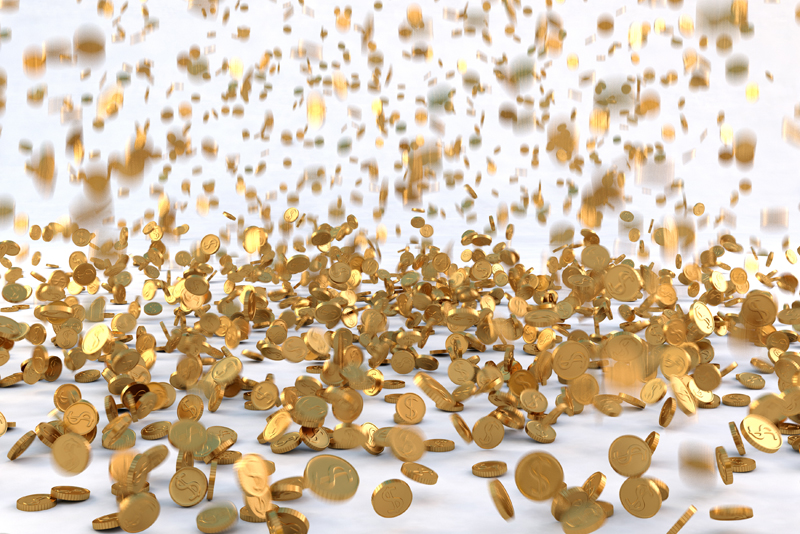 Selling coins on an online auction can be hard work, enjoyable, satisfying and often times frustrating, but it can also be quite rewarding. This is certainly not a get rich quick scheme and you will not become a millionaire from doing it. However you will get to exchange messages and talk to many kinds of people, a very nice bunch of people.

You will be able to sell coins to collectors all over the world. Selling coins at an online auction such as eBay is absorbing and fascinating and as previously mentioned, you will have the opportunity to make many online friends in the process.

Getting Started

Before you can start selling coins online, you need to invest in some basic equipment. You may already have some of these items in your possession right now. Most likely you already have a computer, an Internet connection, and a printer. If you don't you need to shop around and acquire these items.

This process can be as expensive or as cheap as you choose. Whatever computer you decide to get, just make sure it isn't over a couple of years old at best. Computers technology changes rapidly and the new computer you buy today is practically obsolete even before you open the box.

Printer

If you have a stand alone printer this is good. If not, printers today are now combined together with a scanner, copier and fax machine combo. Depending on what you already possess and your space available, either a stand alone printer or one of the combo units will do for selling coins online.

One thing needs to be mentioned here, printer manufacturers make much of their profits from the ink cartridges your printer uses. And the prices on these ink cartridges vary greatly. Using refilled ink cartridges will cut down on this expense. You can order refilled cartridges online or there may be a store nearby you that sells them.

Digital Camera

Much like computers, digital camera technology changes rapidly too. The digital camera you may have purchased a couple of years ago will be quite obsolete when compared to the digital cameras available at this exact moment.

You will need a good digital camera with a sufficient resolution to clear pictures to place in your online auctions. You would be surprised how many auctions you can find that attempt to sell some item with out any type of picture.

Prospective bidders and buyers want and need pictures to see what they are considering to purchase. Otherwise they will bypass that auction and go to one that displays an accurate picture or pictures of what the item looks like. Thus high quality pictures of your coins are going to be essential to sell them.

You will need a digital camera with at least a 3.1 megapixel capability and it should have macro and high quality settings. You will need the macro setting for close up pictures and you will need the high quality settings for every picture you take. Great pictures start with a good quality digital camera and its settings.

Your digital camera should come with some accessories that will allow you to transfer your pictures to your computer. This process may vary from a cable that connects the digital camera to your computer to a memory card that can be removed from the digital camera and inserted into the computer itself.

Check your digital camera's documentation for this process. You should be able to purchase a suitable digital camera for $100-$200 that will meet your needs.

Scanner

A good scanner is a great choice to create images or pictures of coins. A scanner should be able to produce a better quality picture than many digital cameras are able to. Flatbed scanners are capable of scanning at resolutions of up to 500 dpi or even up to 1200 dpi, which is more than you are normally going to need.

Scanners have become cheaper, and a perfectly serviceable model can be had for under $100. You don't need a lot of fancy features to scan a good picture or image. It just needs to be able to scan in resolutions up to 500 dpi or so. Some scanners can scan up to 1200 dpi, but this is probably overkill for what you need.

Image Software

Your computer or scanner should have come with some type of basic picture or image editing software. Image programs will help you edit and improve your coin pictures in numerous ways. This can be anything from brightness and contrast to changing color saturation and sharpening focus.

Don't be afraid to experiment. Have some fun scanning some images of your coins, or take some digital pictures and crop them to size, lighten the image or darken it, increase or decrease the contrast, color saturation, etc.

Unless you are going to become a professional photographer, don't worry about the different raster layers or anything else technical. The basic functions are all you will need. A day or two experimenting with your equipment will quickly pay off in the long run.

Other Stuff

Do your best to keep organized from the beginning. Set up some kind of simple systems to keep accurate records right from your first auction sale. Have your shipping materials ready for prompt shipping. Prompt shipping will earn you lots of positive feedback.

Pick up some legal pads or other suitable notebooks to keep by your computer for notes and other reminders, calculations, etc. Make sure you have plenty of paper and ink for your printer. Don't buy cheap recycled paper, good quality 24lb paper is good enough for your needs. Cheap paper presents a poor image.

Purchase a few packs of various size envelopes and cushioned mailers. Don't scrimp here, always buy good quality envelopes and mailers. Check out your local U.S. Post Office. They have many mailers suitable for your shipping needs. Get a roll of bubble wrap and some quality clear plastic shipping tape. For Registered Mail, you are going to need some strong brown gummed paper tape.

Set up a suitable location to store the coins you are going to sell and also to keep your shipping supplies. Ideally you should have dedicated room that you will house your equipment, inventory, and anything else that pertains to your online business.

Some Final Thoughts

You should set up a separate bank account for your online coin business to be solely used for your business. Mixing your personal income with your business money simply makes for too many headaches when doing your tax return. Check your state and local government's requirements for setting up a home business.





Related Articles
Editor's Picks Articles
Top Ten Articles
Previous Features
Site Map





Content copyright © 2021 by Gary Eggleston. All rights reserved.
This content was written by Gary Eggleston. If you wish to use this content in any manner, you need written permission. Contact Gary Eggleston for details.