Illustrator CS5 New Bristle Brush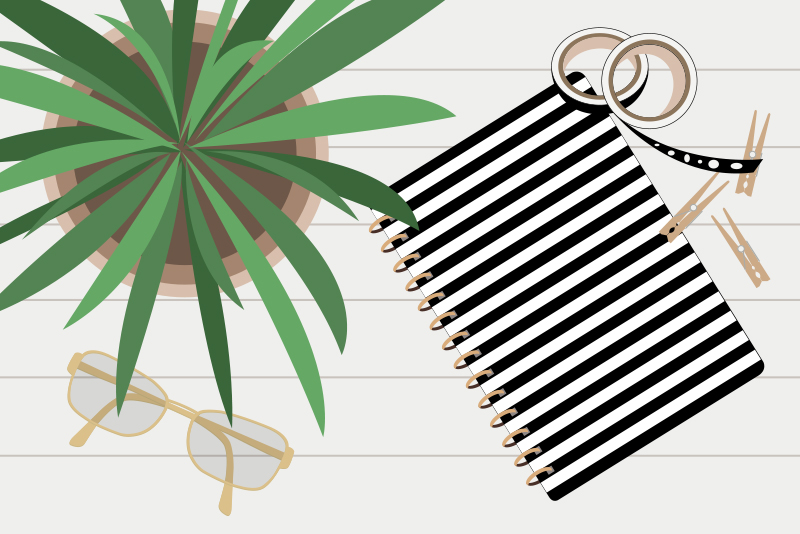 With every upgrade of Illustrator
R
, we seem to get closer to drawing vector graphics which mimic the characteristics of raster graphics. With Illustrator CS5, we have the new Bristle Brush which gets us one step closer to natural painting with vectors. The paint strokes created with the Bristle Brush look very much like real-world brush strokes and because you can control the transparency of the strokes you can create realistic overlays of color that resemble natural painting.
Let's take a look at how this new tool works. Until you get some practice with the new Bristle Brush, you might want to use Illustrator's Draw Inside Mode to more easily "stay inside the lines" as you paint. In our example, we will paint the branches and leaves in a design. Select the outline of the area and click the
Draw Inside Mode icon in the Tools panel
. The outline/shape becomes a mask.
Now, in either the Control or Brushes panel we can choose one of the new
Bristle Brushes
to paint with and by double-clicking on that brush in the panel we can open the
Bristle Brush Options dialog box
. In this dialog box, we can set the characteristics such as the size, length, density, thickness, opacity and stiffness that will make this vector Bristle Brush act like a traditional bristle brush.
Next, we click on the Brush tool, choose a color to paint with and are now ready to paint. In the example, I've painted
loosely over the area
. When the mouse button is released, the Draw Inside Mode automatically updates the artwork and the paint that is outside the area
disappears
. It doesn't look like much yet, but as we build up layers of semi-transparent color blends, we can create color and texture.
Just in case you are telling yourself that this can't still be vectors, if you pass the selection tool over the area you have just painted you can see the
path
. Because the brush strokes are still vectors, they are also still scalable. For those of you who use a pen/tablet, this new brush works great with the Wacom 6D Art Pen.
*Adobe provided a review copy to me free of charge.
Copyright 2018 Adobe Systems Incorporated. All rights reserved. Adobe product screen shot(s) reprinted with permission from Adobe Systems Incorporated. Adobe, Photoshop, Photoshop Album, Photoshop Elements, Illustrator, InDesign, GoLive, Acrobat, Cue, Premiere Pro, Premiere Elements, Bridge, After Effects, InCopy, Dreamweaver, Flash, ActionScript, Fireworks, Contribute, Captivate, Flash Catalyst and Flash Paper is/are either [a] registered trademark[s] or a trademark[s] of Adobe Systems Incorporated in the United States and/or other countries.


Related Articles
Editor's Picks Articles
Top Ten Articles
Previous Features
Site Map





Content copyright © 2019 by Diane Cipollo. All rights reserved.
This content was written by Diane Cipollo. If you wish to use this content in any manner, you need written permission. Contact Diane Cipollo for details.