The Law of Attraction Book Review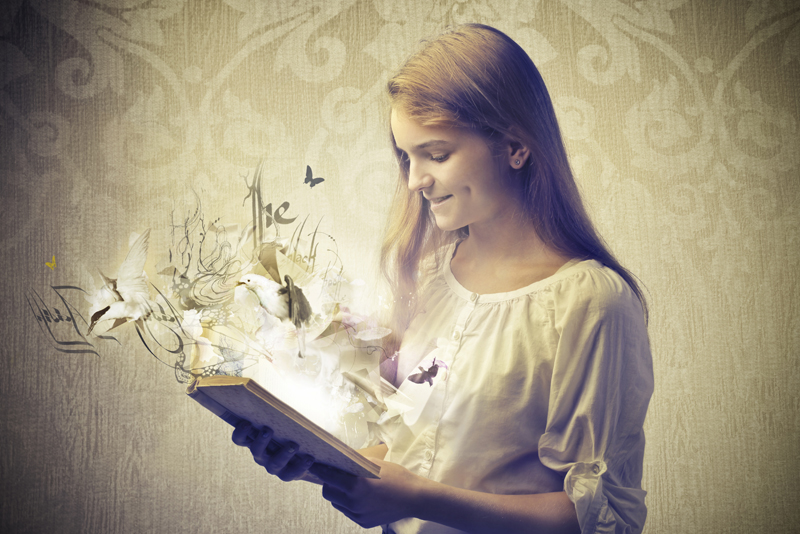 'The Secret' and other 'Law of Attraction' (LOA) books have had mixed reactions. They range from claims of transformed lives to reports that it is just about wishful thinking and thinking happy thoughts with no solid basis.
'The Law of Attraction: Making it Work for You!' by Deborah Morrisson and Arvind Singh explains the misconceptions around the LOA with a comprehensive look at the subject in a new light.
They wrote the book
"to dispel the cloud of confusion that has accumulated around the subject of the Law of Attraction."
This is indeed what it covers. You are shown why the LOA is not just the simplistic attainment of material wealth, with an in-depth explanation of exactly how to use the LOA to get real results. You gain a deeper understanding of how to transform your life to achieve happiness and contentment that goes beyond simply amassing financial wealth.
The book is comprehensive and you need time to read and digest it fully. It takes into account different social, political, religious and psychological experiences. It explains the five key elements of prosperity: physical, intellectual, emotional, social and spiritual. It considers nine of the world's major religions and what each reveals about prosperity.
It then goes deeper to explain the importance of becoming involved in things bigger than you in order to put your own challenges in perspective. Your thinking moves from narrow interests to a much broader understanding of the world. Also very interesting is the explanation of the meaning of various universal symbols and how to use them to empower your LOA practice.
It discusses the concept of Authentic Wealth - bringing your Spiritual, Psychological, Relational, Intuitional and Physical aspects of life into alignment and creating Total Wealth and Well-being. The section on 'Metaphysics of Money' provides interesting insights into the nature of true prosperity, showing that money is only one small aspect of wealth.
The chapters comprise comprehensive information as well as practical exercises, summaries, bibliographies, and ancient and modern quotes from around the world. 'Words of wisdom' are taken from individuals including Guru Nanak, Helen Keller, Thich Nhat Hanh, Heraclitus, Ralph Waldo Emerson, John Keats, Dalai Lama, Krishna, Prophet Mohammed, Roald Dahl, John D. Rockefeller, Jimi Hendrix, Nelson Mandela, Michael Jackson, Albert Einstein and Bruce Lee. References are also made to characters such as Calvin (Calvin and Hobbes), Lisa Simpson (The Simpsons), Gandalf (The Hobbit), Obi-Wan Kenobi (Star Wars) and others.
The book takes you on a personal journey that makes you think deeply about issues such as:
* Daring to be yourself
* The importance of having fun
* How playfulness boosts creativity
* How to live life in the present and why
* The importance of maintaining an open mind
* How to be creators of Wealth, Value and Virtue
* The importance of clarifying personal and global vision
* Why your character development is essential for wealth
* How to overcome life's limitations through personal growth
* Practical tips on how to save money and eliminate credit card debt
* Exploring prosperity from nine major faith and spiritual perspectives
* How to listen to your inner dialogue and change your thought processes
* How to discover the courage to move beyond your present comfort zone
* Why you need to know where you are heading or where you want to head
* How to have stillness and intuitive wisdom from which you can transform your life
* The importance of looking after your environment which creates your real abundance
There are many sentences that make you think, such as:
"Money acquired through self-development is more likely to stay with you, than if you received it through a lottery, inheritance, illegal or dishonest means."

"Success is not something that you just go out and get. If you chase it, it will elude you. Instead, you attract success to you by the person you become."

"Your character is developed when you consciously approach life with a view to self-growth. Even if all you want is money, you will still need to develop character; otherwise all that you acquire will be squandered."

"Doubt, fear, egoism, greed and hatred are counter-productive thoughts/emotions. The essence is if there is enough faith behind your intent, then there is enough power within you to make it happen."
In summary, this book lives up to its title. It shows how to make the Law of Attraction work for you in a comprehensive, well written and engaging way. It can be used as a personal mentor for realising your potential and finding meaning in life whatever your background. It is a useful tool to have in your self development kit.
If you would like to read more about
The Law of Attraction: Making it Work for You!
here is a link to
Amazon.com
and
Amazon.co.uk
(Disclosure: This book was sent to Dr Madden for review purposes by the publisher free of charge. She is a participant in the Amazon EU Associates Programme.)
To receive further articles do visit the 'FREE Self Development Newsletter' link below. For my Background, Passions and why I write articles like these, see:
Dr JOY Madden
You Should Also Read:
Dr JOY Madden
FREE Self Development Newsletter
Other SELF DEVELOPMENT Articles


Related Articles
Editor's Picks Articles
Top Ten Articles
Previous Features
Site Map



Follow @WorkwithJOY
Tweet



Content copyright © 2022 by Dr JOY Madden. All rights reserved.
This content was written by Dr JOY Madden. If you wish to use this content in any manner, you need written permission. Contact Dr JOY Madden for details.