Terms And Conditions Of Your Auctions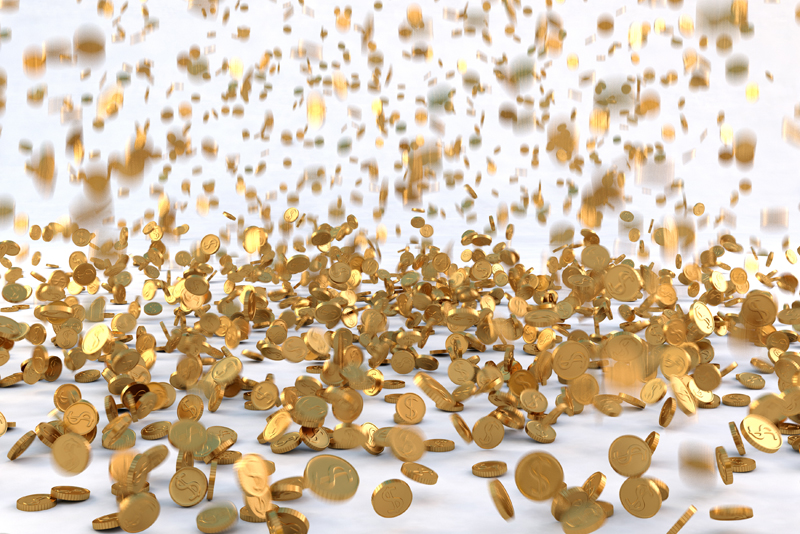 One very important aspect of writing a great auction description is listing your terms and conditions of selling of your online auction. Don't criticize or belittle your prospective customers and bidders! You would be surprised how many sellers write descriptions that contain dire warnings about not paying on time, or state "no returns."

Would you buy anything from a local store if they had a strict "no returns" policy. I don't know about you, but I would not. By now we are all used to the Walmart mentality of returns on demand.

There is no reason why you couldn't state something like: "Returns accepted without question within fourteen days, provided the items is returned in the same condition as sent." We accept all returns within fourteen days on that basis.

This gives bidders confidence in you as a seller. Unless you misdescribe the coin, some kind of return policy as this will serve you well. Stating your liberal "returns policy" will result in more bids and better sales because of bidders confidence in you as a seller.

Your Terms And Conditions

Your terms and conditions should appear as the last part of your auction description. These policies are very important, because they govern the way you will accept bids and sales, including things such as your shipping and handling costs, insurance requirements, your returns policy, and other important information you need to state.

Writing clear terms and conditions is not just to your advantage, prospective bidders need to know also. It gives your bidders a clear picture of how they are expected to do business with you. I will show you one example of terms and conditions that you can use as a template. You may need to modify this as you gain more experience.

One specific subject which you will need to address if you plan to ship coins overseas is customs declarations. If you plan on shipping coins to International bidders, you are going to receive request to mark the customs form on your package as "gift," "business sample," "addressee's own material returned," etc., and also requests to state the item value as zero or much reduced in value.

The object of these requests is a ploy on the buyer's part to avoid paying taxes and/or duty in their own country. Never do any of these things. It breaks U.S. Federal laws, and puts you in a position where you could face heavy fines, jail time, or both.

If you are asked to make such false declarations, show the buyer the appropriate excerpt from your terms and conditions and politely refuse their request. Nobody should expect you to break the law.

Here is one example of terms and conditions you can use and alter as necessary for yourself:

Postal Insurance--We ask your understanding that postal insurance is a condition of bidding on all items with a final price of $49.50 or over. We charge basic USPS rates, for USA addresses. Other countries' rates available upon request for listed item.

Shipping--Multiple lots, books, or heavier items are sent at cost plus 25 cents for packing and handling. All items are carefully packed and protected, but we regret that we cannot be responsible for any uninsured items lost or damaged in the mail.

We combine your winning auctions for the lowest possible costs. Basic costs for single coins are as below:

USA: $2.00.
Canada: $2.25.
U.K. and other European countries $2.95.
All other countries $3.00.

Customs Declarations—For shipping outside of the USA we declare the full purchase value as U.S Federal law requires—we are sorry, but we ask your understanding that we can make no exceptions to this policy.

Returns Policy—Unlimited when notified within seven days of receiving item, and returning within fourteen days. No reason need be given for the return.

Payment—Card payments are welcome through PayPal. Personal checks and Money Orders in U.S. Dollars drawn on a U.S. bank are welcome. For International Money Orders drawn on a non U.S. bank please add $10 to cover additional bank charges.

You can use this example as a guideline to create your own terms and conditions. As you gain more selling experience you will need to modify and add things as they come up.



Related Articles
Editor's Picks Articles
Top Ten Articles
Previous Features
Site Map





Content copyright © 2021 by Gary Eggleston. All rights reserved.
This content was written by Gary Eggleston. If you wish to use this content in any manner, you need written permission. Contact Gary Eggleston for details.