Auction Pictures That Sell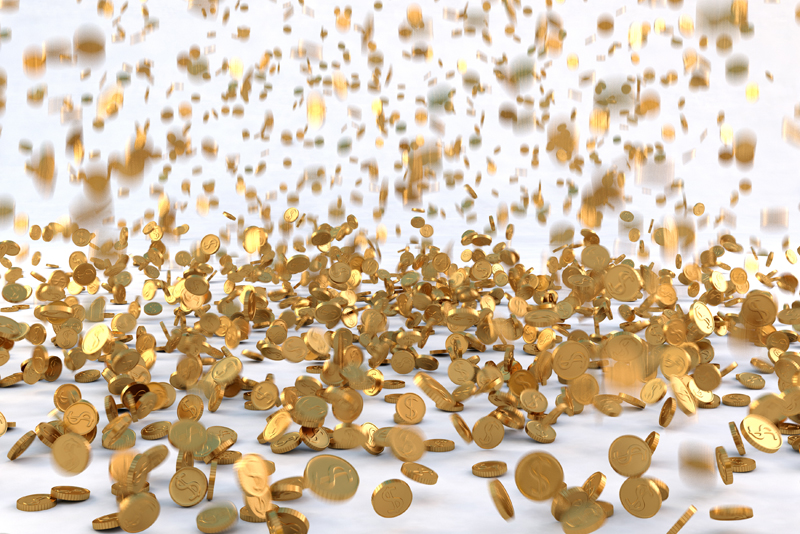 Take a look through a random selection of online auctions. You will see some truly great pictures and some extremely poor ones. Guess which auctions are more likely to sell their item at a better price? It doesn't take a rocket scientist to answer that question. Nearly everyone buys with their eyes. There are a couple of ways to create great pictures for your coin auctions.

Use A Scanner

Scanners have gotten cheaper over the years and it is quite possible to buy a good flatbed scanner for under a $100. Nowadays most scanners are come as an all-in-1 printer, fax, and scanner combination. Since we will be scanning pictures of coins, it really should not make any difference whether you use a flatbed scanner or a scanner that is packaged with a printer.

Almost any new scanner should give you pictures from 50 dpi to 1200 dpi or more. You really shouldn't need a resolution over 300 dpi, in most cases 150 dpi or lower works quite well for most scans of coins. If you haven't used a scanner before, spend some time practicing and experimenting with your scanner. The time spent will be repaid with higher bids on your online auctions.

Your scanner should come with some type of imaging software or you may already have imaging software that may have come with your computer. Link your scanner to your imaging software and play with the pictures until you are comfortable editing your pictures and images. You can do some picture editing with the scanner itself. Experiment with both the scanner setting and the image program and see which one works out the best for you.

The higher the resolution you choose, the better the quality of the picture produced. The tradeoff is that the higher the resolution of the picture or image the larger the file size will be. 100 dpi will usually work out unless you are scanning a picture of very small coins, which might need a higher dpi resolution to bring out their best features.

While many people have access to some type of high speed Internet connection, there are still people out there that must depend on a dial-up Internet connection. People with slow connections are not going to wait around for your auction page to load if your pictures are taking too long to download for them.

You may want to consider resizing your images to a sensible size for viewing and downloading. Of course resizing means a loss of picture quality and often creates a fuzzy picture, but you can use your imaging software to sharpen up the image somewhat to compensate for this.

Never enlarge a picture greater than its original size otherwise the overall picture quality will suffer. Always create a picture that is the correct size or somewhat larger, and then resize it smaller if necessary. This way the final picture will retain most of its quality and features.

Never oversharpen your pictures and images. It is better to leave them in slightly soft focus than to oversharpen them. The point here is to not digitally "improve" the appearance of your item. You want a picture that accurately represents what the coin actually looks like.

Use A Digital Camera

For this method to work you will need to link your digital camera to your computer. Once you have your link set up, take some pictures and download to a folder where you can easily locate your pictures. Most digital cameras have various ways of allowing you to download the pictures into your computer.

Some will require a cable to connect to your computer, while others will have a memory card you can use to transfer the pictures to your computer. Consult the manual that came with your camera for details on how to do this.

Once you have your pictures downloaded into your computer, you can use your image editing program to experiment with the various effects your program is capable of. The two main features you will want to master is how to crop your pictures to show relevant detail, and how to resize your pictures properly.

While you will be using your scanner the majority of the time to produce pictures of your coins, there will be times when you will need to use your digital camera. You might need to take pictures of a large group of coins, bulk lots, collections, etc.

Use the highest resolution size on your camera to take your pictures. Experiment with the available lighting, flash settings, or no flash at all. Compare the images and see what works out the best. In no time at all you will be producing great looking pictures.







Related Articles
Editor's Picks Articles
Top Ten Articles
Previous Features
Site Map





Content copyright © 2021 by Gary Eggleston. All rights reserved.
This content was written by Gary Eggleston. If you wish to use this content in any manner, you need written permission. Contact Gary Eggleston for details.