POSITIVITY - Arti Halai - Review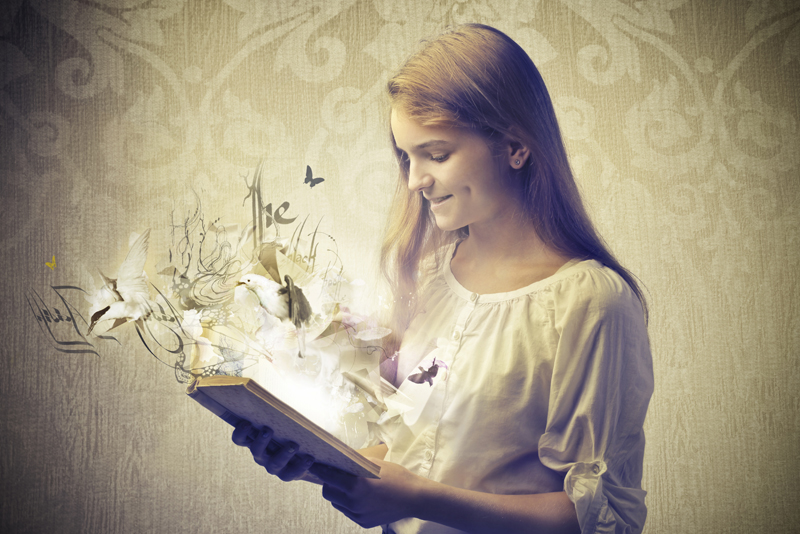 'POSITIVITY How to be More Positive, Enjoy Life and Get Results'
was written by Arti Halai. I first met Arti when she was giving a motivational talk to a crowded symposium, explaining to the audience how she came about to write this first book of hers.
POSITIVITY - Arti Halai - How it came about
For some time Arti had told friends, relatives and colleagues that her goal was to write a book. She had an exact vision of its size and colour. Then one day it hit her: she had better take action and write it!
She says that the next thing that struck her was sheer fear. Where should she begin? What should the topic be? What were the various steps to getting it completed, published and marketed? Interestingly, this is what gave her the idea for the title of her first chapter - 'Fear'.
Her initial aim was to write a book that gave the reader an insight into her personal and business life, covering what she had learnt as a television presenter, public speaker, business-woman, etc., but in easily accessible chunks. This is how the book developed into 30 short chapters and at 15cm by 15cm, it is a great size for keeping with you and dipping into wherever you are.
POSITIVITY - Arti Halai - What it covers
As she writes the book over a six-month period, Arti takes you on a personal journey looking back over her career and personal life, contemplating all the facets that made her who she is today. It is a great insight into her life, being with her as she recounts her successes, failures, stories and encounters.
She talks from the heart and from real life. She always had the end in sight, e.g., her book
"was to have a bright red glossy cover and the title written in large font."
This focus took her from the fear of starting to the completion of a delightful little book that makes you think about the way you live your own life and how you can be your own personal mentor and improve it in many different ways.
Scattered within the book are numerous proverbs and sayings by Aristotle, Bertrand Russell, Confucius, Johann Wolfgang von Goethe, JK Rowling, Leonardo do Vinci, Mark Twain, Meister Eckhart, Ovid, Phyllis Diller, Ralph Waldo Emerson, Robert Francis Kennedy, Salvador Dali, Walt Disney and Zig Ziglar, to name just a few. Also, throughout are
'Try this'
sections where she suggests things to do that make you stop and think, or take you out of your comfort zone.
Within the chapters themselves she touches on all sorts of subjects including:
* The benefits of laughter
* Figuring out who you really are
* The importance of reality checks
* How to tackle new opportunities
* Why it is good to keep things simple
* How to keep your momentum going
* How to tackle your fears without delay
* How to switch moods to get things done
* Taking delight in the smallest things in life
* How to get even the most daunting things done
* How to figure out the best time to do something
* Importance of building and nurturing relationships
* Why it is OK to say "no" gracefully and without guilt
* How to reconnect with loved ones and other people
* Tips on how to tackle daunting jobs and get them done
* Gestures and words that have significant effect on people
* Why take responsibility for mistakes as quickly as possible
* How to work most effectively with your personal body clock
* The importance of spending more time living in the present
* How to receive compliments and why they are so good to give
* The importance of putting aside time for others and for yourself
* Why it is important to be disciplined and keep focused on your goals
* The wonderful investment of personal development and self growth
* The importance of keeping promises and delivering at promised times
* The difference between excellence and perfection and their effects on you
POSITIVITY - Arti Halai - Self Development Summary
In summary, Arti takes you on her personal journey of self-discovery which is full of tips for your own personal growth and self development. It is a fun book and a great present to give yourself or someone else.
If you would like to read more about Positivity: How to be More Positive, Enjoy Life and Get Results

do click onto the Amazon.co.uk or Amazon.com icons below:
(Disclosure: This book was given to Dr Madden for review purposes by the author free of charge. She is a participant in the Amazon EU Associates Programme)
To receive further articles do visit the 'FREE Self Development Newsletter' link below. For my Background, Passions and why I write articles like these, see:
Dr JOY Madden
You Should Also Read:
Dr JOY Madden
FREE Self Development Newsletter
Other SELF DEVELOPMENT Articles


Related Articles
Editor's Picks Articles
Top Ten Articles
Previous Features
Site Map



Follow @WorkwithJOY
Tweet



Content copyright © 2022 by Dr JOY Madden. All rights reserved.
This content was written by Dr JOY Madden. If you wish to use this content in any manner, you need written permission. Contact Dr JOY Madden for details.