When Did Hard Time Tokens Appear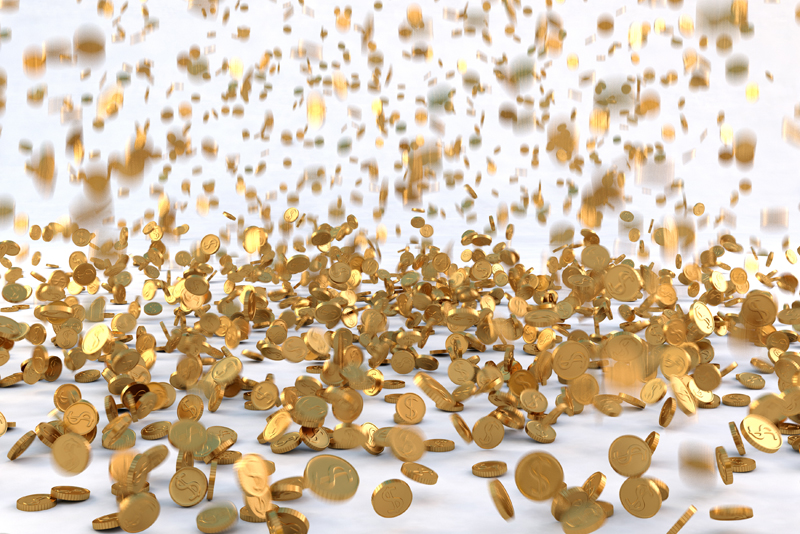 It is not really certain when the first Hard Times Tokens entered the marketplace. However what is certain is that the distribution of these tokens was well under way by the summer of 1837. They seemed to have appeared in New York City first, but this cannot be confirmed for certain. There just happens to be more verities from New York City than from other areas.

The Mint had a difficult problem dealing with the appearance of these tokens. In fact they really had no idea what would happen with the distribution of these coins. It did have a vested interest in keeping these tokens out of circulation altogether.

In that time frame the Mint derived a considerable profit from issuing copper coins to the public. Of course copper coins had no legal tender status at that time. In fact copper coins were not given legal tender status until 1864. The appearance of these tokens obviously cut into the profits of the Mint on the issuance of copper coins.

The appearance of the Hard Times Tokens was unknown to the Mint Director Robert M. Patterson until the fall of 1837. At that time he came across an advertisement in a local newspaper. The advertisement offered tokens for sale at a price well below the official price of a copper cent. Considering on how the Mint was making a profit from issuing copper coins to the public, the Mint Director was not happy to come across this advertisement.

The Mint Director sent a Mint employee to go out and purchase some of these tokens that were being advertised for sale. Then the Mint Director contacted the United States district attorney to get a legal opinion on the tokens.

The attorney whose name was Reed gave his legal opinion that the tokens in question were �spurious� and that the 1825 anti-counterfeiting statute was applicable in this case. Armed with this legal opinion Mint Director Patterson went before a federal grand jury and testified. The grand jury agreed with him and allowed federal officials to order the local merchant to stop selling the tokens or face legal action from the government.

If the Mint Director thought he had the token issue under control he was sadly mistaken. He soon found out that the advertisement he had stumbled across was far from isolated. The business of selling tokens was very widespread throughout New England and New York State.

Mint Director Patterson began writing letters to some of his friends asking them to investigate the explosion of token sales and report back to him what they found. By late November he soon discovered just how much of a nuisance the tokens were becoming for the Mint.

On December 2, 1837, he wrote a letter to Treasury Secretary Woodbury about his concerns that the Mint�s profits on copper coins was quickly being eroded by the explosion of tokens that were entering circulation. He also noted similar problems were being encountered in other areas of the United States such as Baltimore and New York City.

His major concern was that these tokens were not only being manufactured in New York City but that they were starting to be used in ordinary business transactions there. And in fact one of his friends had forwarded a number of tokens to the Mint to be examined.

These tokens were picked up in New York City.
The Mint Director found out that at least three of the ten tokens submitted for examination came from the same private mint. The Mint Director was at a loss as to what to do with this expolsion of token usage.




Related Articles
Editor's Picks Articles
Top Ten Articles
Previous Features
Site Map





Content copyright © 2021 by Gary Eggleston. All rights reserved.
This content was written by Gary Eggleston. If you wish to use this content in any manner, you need written permission. Contact Gary Eggleston for details.