Unexpected Treasures Review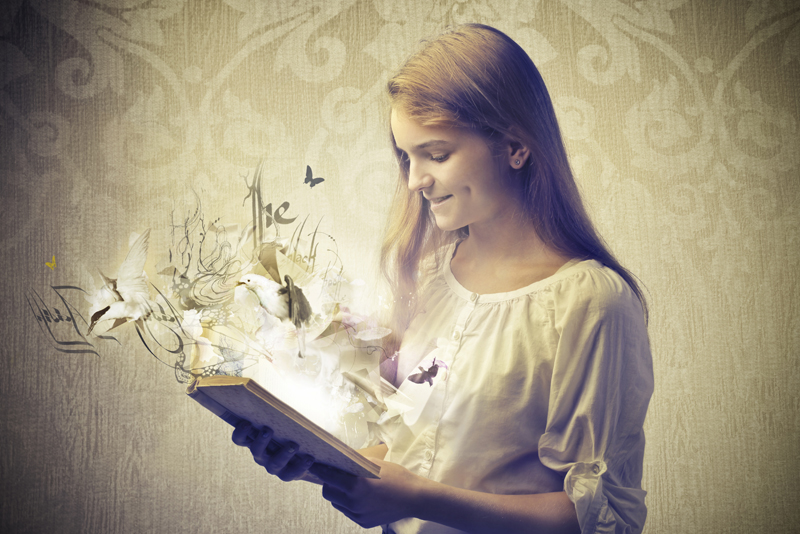 'UNEXPECTED TREASURES'
by Dr. Mikel Brown is a compilation of self help and self development tips on how to overcome the challenges of daily life and make life a success. It reminds you of your intrinsic value when everything around you appears to have collapsed.
The full title of this book is actually
'UNEXPECTED TREASURES - 72 Ways to Uncover Your Hidden Wealth - Finding Wealth in Life Where You Never Thought to Look'
. It is a rather long-winded title but, in essence, the
'UNEXPECTED TREASURES'
refer to the creative elements that lie within every person, i.e., attributes that lie dormant just waiting to be triggered.
The book comprises 72 uplifting suggestions to get your mindset back on track when everything seems to be going wrong around you. It does not go into depth with these suggestions but it does highlight that everyone has the creative power within them to resolve their own problems in various ways.
Visually, the book has well laid out chapters and sections. Each chapter deals with a topic that entire books have been written on. If you are new to Self Development it is an interesting compilation of many different topics but they are not covered to any great depth. The chapters are more like 'short talks' on each topic.
The chapters are only about two pages long and each relates to a specific thought from the author about the everyday challenges of life and changing your life for the better. Up to chapter 41 the book is more about what to be aware of rather than how to then tackle these issues. From chapter 42 onwards there is more insight into the various solutions to life's most common issues and problems.
When you realise that you already have the tools within you for dealing with what life hits you with, you have less fear and are able to live a more successful life. As a Self Development mentor I was particularly interested in the chapter entitled 'Want More, Learn More'. However, like other chapters, this was very short and could have been a book in its own right.
Overall the book shares many years' worth of the author's experiences and lessons learned. There are many references to the impact that the author's faith has had on his and others' lives. There are numerous personal and other stories throughout discussing experiences in which life's stumbling blocks have been overcome.
As just one example, references are made to well-known people who have experienced a disability yet achieved great success such as Helen Keller, Ludwig Van Beethoven, Michael Jordan, Ray Charles, Thomas Edison, and Whoopi Goldberg. The book also covers subjects such as:
* The effects of divorce
* What creates motivation
* The value of teamwork
* Why focus is so powerful
* Why mentors are important
* The importance of perseverance
* What makes someone successful
* The great assets of serving others
* How your mind controls your world
* What you learn from making mistakes
* Why you have a drive to be successful
* The importance of working on one's self
* Where your potential for success resides
* Why you need to have failures in your life
* Strategies you can use to overcome hurdles
* The benefits of taking control of your own life
* Why challenges throughout life are important
* The most difficult things to change in your life
* The number one excuse for not living your dreams
* The importance of moving constantly with change
* Why you can start a business no matter how old you are
* Why the law of Reaping and Sowing is not always understood
* Why academic achievement is not a reliable indicator of entrepreneurial success
'UNEXPECTED TREASURES' - Mikel Brown - Self Development Summary
In summary, life is full of challenges, obstacles, hurdles, mistakes, ups, and downs. This self help and self development book shows you that these problems are not insurmountable and that everyone has an internal power deep inside to resolve these and enjoy life.
If you would like to read more about Unexpected Treasures

or want to purchase the book, just click onto the Amazon.co.uk or Amazon.com icons below.
(Disclosure: This book was sent to Dr Madden for review purposes by the publisher free of charge. She is a participant in the Amazon EU Associates Programme)
To receive further articles do visit the 'FREE Self Development Newsletter' link below. For my Background, Passions and why I write articles like these, see:
Dr JOY Madden
You Should Also Read:
Dr JOY Madden
FREE Self Development Newsletter
Other SELF DEVELOPMENT Articles


Related Articles
Editor's Picks Articles
Top Ten Articles
Previous Features
Site Map



Follow @WorkwithJOY
Tweet



Content copyright © 2022 by Dr JOY Madden. All rights reserved.
This content was written by Dr JOY Madden. If you wish to use this content in any manner, you need written permission. Contact Dr JOY Madden for details.