Love Tokens Were Once Expressions Of Affection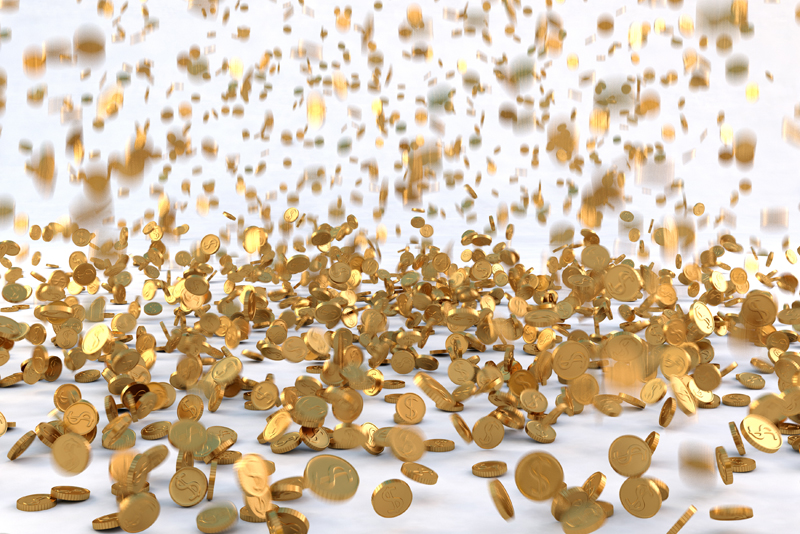 Traditionally flowers and chocolate have been the favorite way to show ones affection towards another. But that was not always the case. At one time tokens were a common way to woo a woman. A love token was often a hand engraved coin, which usually bearing the name of the intended loved ones name, image, and a message or scene intended to show affection for that particular person.

As such no two love tokens are exactly alike. Each love token is unique. Since each love token has a personal story behind it, there hasn't been much public interest in these tokens. Love tokens are believed to have originated in Great Britain. They seem to have appeared in the United States during the 1820s.

This was a time when many talented engravers were abundant. Love tokens were made from U.S. dimes due to the fact that these were the most plentiful coin available at the time. The softness of the silver in the dime also made it the easiest coin to engrave.

The much harder copper-nickel coinage was harder to engrave on. Although some examples are known to exist. Love tokens remained a popular gift until 1909 when Congress made it illegal to mutilate a coin. The art of engraving love tokens has not been truly revived since this law took effect.

The most common designs featured on love tokens are initials or names. These engravings are often so ornate it is difficult to decipher the initials. Other love tokens feature scenes such as lighthouses or water scenes.

When Congress outlawed the mutilation of U.S. coinage the Treasury Department has enforced these statues against such popularly collected items such as love tokens and elongated coins. Government officials have taken a more relaxed approach toward coin mutilage since the 1960s as long as the coins aren't altered for fraudulent purposes.

Many love tokens were meant to be carried in pockets or purses, while others were made into some form of jewelry or accessory for the receiver to wear. Love tokens can be found with holes drilled into the tops to turn the tokens into bracelets or necklaces.

Multiple love tokens were used to make the jewelry more decorative. Pins were often attached to the backs of love tokens to make them into broaches or stick pins. The broaches were often made up of multiple tokens, while the stick pins normally used only one love token. Some examples of lockets made from love tokens are also known to exist.

Women weren't the only ones who wore love tokens. There are examples of love tokens that were converted into overcoat buttons, cufflinks, tie clasps, vest chains, and watch fobs.

There is no right or wrong way to collect love tokens. You can start by looking for tokens that feature specific initials or names that have some significance to you. Whatever way you start you can always search for that perfect looking love token.



Related Articles
Editor's Picks Articles
Top Ten Articles
Previous Features
Site Map





Content copyright © 2022 by Gary Eggleston. All rights reserved.
This content was written by Gary Eggleston. If you wish to use this content in any manner, you need written permission. Contact Gary Eggleston for details.