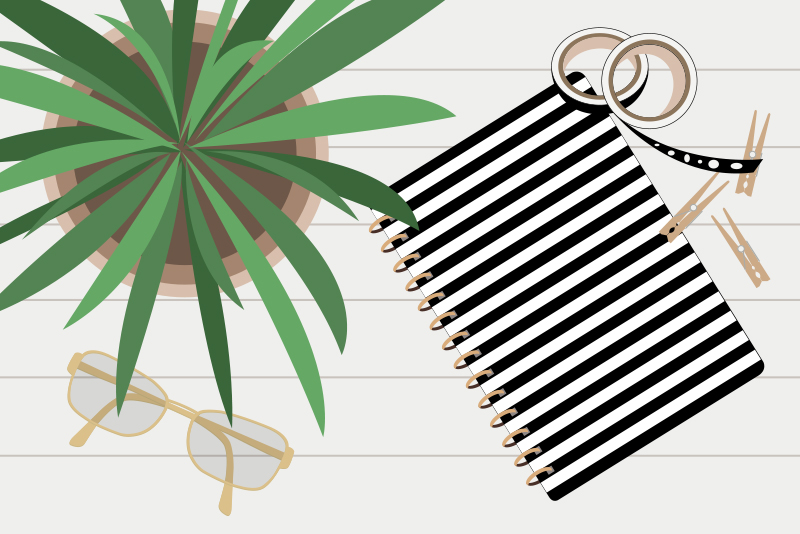 It has been some time since I have written about the all-important artist portfolio. Several years ago, I wrote an article about how to make a PDF digital portfolio using Adobe Acrobat. That was then. Things have changed.
The biggest change is the acceptable methods and image formats an artist can submit to potential publishers, manufacturers and art licensing agencies. More of these companies are accepting online portfolios, instead of a PDF portfolio as an attachment to your query email. Many now prefer that you supply a URL to your online portfolio. They are busy people and don't have the time to download and open a PDF.
There are many types of software that can be used to build an online portfolio. They range from a simple gallery to an e-commerce catalog software. If you don't already have a website, you might want to consider using one of the sites that will supply the software to build your portfolio and also host the portfolio, such as ArtistPortfolio.net or FolioLink.com. These sites offer many related services including an e-commerce feature for selling your art from your portfolio site.
For those artists who already have a website but want to add a portfolio, there are several open source software that you can use to add a gallery to your existing site. Before you start searching for your gallery/portfolio software, you need to make a few decisions about your goals. Will a simple gallery meet your goals? If not, make a list of your goals and which corresponding features you will need for your portfolio. Below is a short list of some goals and what features to look for in gallery software. This list will get longer if you wish to add e-commerce to your portfolio.
What type of artwork do you wish to include in your portfolio? Do you have only JPGs or will you also have animation, video and more? Not all gallery software support all of these file formats. You will need to look for a multi-media gallery software.


Do you want all visitors to your site to be able to view your portfolio or will you want more control? If you want to limit who can view your portfolio, you will need a gallery software that supports public and private viewing.


Will you want to use the gallery software's default design or would you prefer that your portfolio blend seamlessly with your website? To match your existing site design, you will want your gallery software to support custom templates or give the option to edit the default template.


Do you wish to include a Lightbox feature to allow your users to create a "wish list" of your artwork.? Do you want to give them the ability to download your artwork from the portfolio?


If you want a public gallery, you will want your software to support search engine friendly URL and RSS feeds.


Will you be uploading a lot of images at one time? Your gallery will need to support FTP.


Besides a copyright notice on your site, you may wish to use a watermark over your images. This can be added to your images on the fly by your gallery software.


These are just a few of the most common features found in gallery/portfolio software. I was happy to discover that they were all included in an open source software called Gallery.


Related Articles
Editor's Picks Articles
Top Ten Articles
Previous Features
Site Map





Content copyright © 2019 by Diane Cipollo. All rights reserved.
This content was written by Diane Cipollo. If you wish to use this content in any manner, you need written permission. Contact Diane Cipollo for details.