Pets Can Change Your Life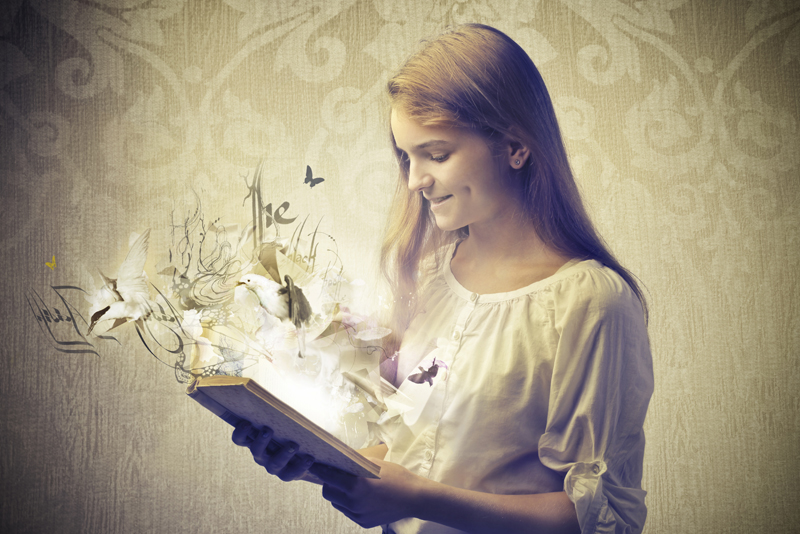 Bringing pets into your life can have a significant effect on your self development and personal development as they can change your life, the way you interact with the world, and much more. As early as prehistoric man, pets (e.g., wolves) have been teamed up with mankind to help each other. Today, all kinds of pets have been introduced into the lives of humans in order to improve life overall. Below are some of the main benefits:
Pets - Great companionship
Many people suffer from isolation from the outside world. Whether or not you have others around you, people have found that pets (particularly dogs) give a wonderful companionship of unconditional love. They will always love and need you, and ask for nothing in return. Research has found that returning home to a pet can be very uplifting, especially if you are going through a stressful time. Pets have also been introduced into nursing and elderly homes as they help you to feel less lonely and isolated.
Pets - Provide focus and purpose to life
If you feel you are being swept through life, not knowing where you are heading, the very act of looking after a pet gives you a feeling of accomplishment and a new focus in life. Also, when you lose a loved one, your pet helps to console you and provide an additional support for getting on with life again. In a way, pets give you a reason to get out of bed and can become a support system that can provide a balance to your life again.
Pets - Assist disability
Animals such as guide dogs, companion dogs and aid dogs are taught unique skills to assist people who are unable to do things for themselves due to their disability. In such cases, pets also provide a reason for pushing through the pain and doing activities you would not do otherwise.
Pets - Act as warning signals
Some people acquire dogs, say, specifically to act as a deterrent to burglars and other unwanted visitors. The hearing of dogs is more acute than that of humans, so they can warn you about intruders well before you can hear them, giving you peace of mind and the chance to raise the alarm.
Pets - Reduce stress
A pet helps to take your mind off life's stresses and strains. It has been found that frolicking around with your pet or even just watching them play helps to take your mind off your problems at work or in your social life. Research has shown that the simple act of stroking a pet (cats, hamsters, mice, etc.) can reduce stress levels and lower blood pressure.
Pets - Introduce a healthier lifestyle
A pet is a great companion for your health pursuits. In particular, dogs give you the encouragement to walk more often, and to walk or run further than you would normally. This, in turn, stimulates your mind and body. For that reason, your pet can make you do more exercise.
Pets - General healthcare
Across the globe there are many programmes incorporating animals which have been set up to help people through their illnesses. Pets have been shown to lower blood pressure and cholesterol levels. Research has also shown that autism, Alzheimer's, Parkinson's and similar disorders can be helped by the introduction of pets. A variety of pets have been used over the years to provide additional support for children and adults in hospital and at home.
Pets - Speed up recovery from illness
The press has usually concentrated on the success stories of heart attack patients - if they had a pet at home they tended to live longer. Pets also provide loyal support if you are bedridden and this has been found to correlate with faster recovery. There have also been reports of coma patients who, after the introduction of pets, have been helped to awaken from their coma.
Pets - Extend social networks
Pets can have a significant effect on your social life. Owners have found that having a pet helps to break the ice with strangers and also gives them some commonality when with friends as well as with strangers. In essence, you can use them as a self help 'introduction service' leading to new friendships and contacts.
Pets - Increase overall happiness
Pets can have a significant effect on your overall happiness. There are countless examples of this, the main ones being related to helping you deal with loss, grief, and depression. The main way this works is that it has been found that stroking or playing with a pet raises serotonin levels in your brain: a physiological response that produces positive emotions. In a nutshell, pets make you feel at peace and happier.
Pets can change your life - Self Development Summary
Bringing pets into your life can have a significant effect on your self development and personal development as they can change your life and the way you interact with the world. Research shows that pets also give you feel-good emotions which help your mind and body in a variety of positive ways. They are considered to be a great way to achieve alternative mental and emotional support.
To receive further articles do visit the 'FREE Self Development Newsletter' link below. For my Background, Passions and why I write articles like these, see:
Dr JOY Madden
You Should Also Read:
Dr JOY Madden
FREE Self Development Newsletter
Other SELF DEVELOPMENT Articles


Related Articles
Editor's Picks Articles
Top Ten Articles
Previous Features
Site Map



Follow @WorkwithJOY
Tweet



Content copyright © 2022 by Dr JOY Madden. All rights reserved.
This content was written by Dr JOY Madden. If you wish to use this content in any manner, you need written permission. Contact Dr JOY Madden for details.