Avoid These Coin Sales Tricks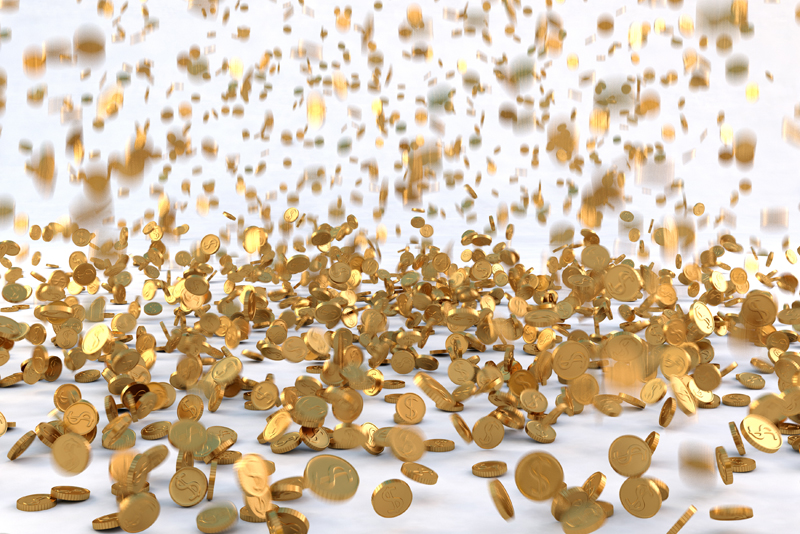 There are many coin scams that collectors need to be aware of. It is simply amazing what some people will do to make money at any cost. These sales tricks are nothing short of theft.

I would like to bring a few of these tricks to your attention so that you will be able to avoid being scammed out of your hard earned money. Knowledge and education are your first lines of defense against scammers. The main purpose of this article is to expose some of these scams.

The first scam we will cover is called upselling coins. You should always be aware of the current market values of the coins you intend to buy. You may wind up purchasing some overpriced coins without being aware of it.

Some unscrupulous coin dealers will gladly sell you a $300 coin for $800 to $1,500 dollars. Always check the current market values for any coins you are interested in before you buy them.

The next scam is selling overgraded coins. What some dealers and companies do is set up a mail order operation to sell coins to collectors. There is nothing wrong with buying coins through the mail. It is a time honored way of selling coins.

What the dishonest dealer or company does is sell coins with a 7 to 10 day satisfaction guarantee. If you don't like the coins, you just return them before the 7 to 10 guarantee period is up. The collectors who can't grade coins are the ones that get ripped of with this scam.

The buyers that aren't satisfied with the coins have to pay to ship the coins back to the dealer. The refund issued is only for the price of the coins and nothing for the shipping and handling charges. Either way the buyers always lose.

Consider buying graded slabbed coins from one of the major coin grading companies rather than buying raw coins. It is often better to go to a coin dealer that has a physical store and check out their inventory. Try to check out the mail order coin dealer's reputation if possible.

The next coin scam is a bit more subtle but is extremely effective for the scam artist. It allows the con artist to slim a few more dollars out of the unsuspecting buyer. This scam is used more to sell gold coins, so if you are considering buying gold coins, pay attention here.

The coin dealer will offer to sell you a Gold Eagle with a guarantee that the coin will grade at MS-65 or better. Say the price is $130, the coin that the dealer wants to sell you with the "guarantee" is $150. This so called "guarantee" does noting for the buyer.

With today's technology all of the Gold Eagles should grade out at least MS-67 or a bit higher. As such the MS-65 grade will not be worth much more than the ones that grade at MS-63 or MS-64. You will never find a Gold Eagle at MS-70 because they have all been cherry picked. So in reality all you have bought is an overgraded gold coin with a "guarantee" of "quality." In essence and overgraded coin at a high price.

The last scam is perhaps the easiest one to avoid. If you go to many coin shows you could fall prey to this one. A seller at a coin show tries to sell a counterfeit and/or doctored coin. The coin is always ungraded. The con artist walks around the coin show hoping to trade his counterfeit coin for another coin.

The gimmick is that the scammer is willing to trade a key date for a huge loss. Needless to say the coin is counterfeit or has been altered. You have to ask yourself why anyone would sell a key date at a huge loss? Especially when there are any number of coin dealers at the show who would pay a decent price for it.

If they can't sell it to a coin dealer, they look for an unsuspecting buyer in the crowd. This scenario happens all of the time at coin shows. You can avoid this scam by only buying coins graded by PCGS, NGC or ANACS.



Related Articles
Editor's Picks Articles
Top Ten Articles
Previous Features
Site Map





Content copyright © 2021 by Gary Eggleston. All rights reserved.
This content was written by Gary Eggleston. If you wish to use this content in any manner, you need written permission. Contact Gary Eggleston for details.