For Colored Girls by Tyler Perry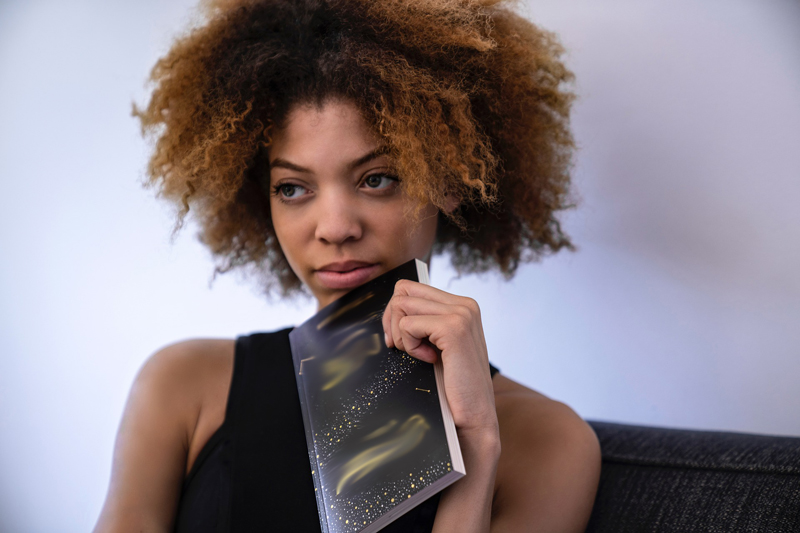 Tyler Perry deserves an Oscar for his adaptation of "For Colored Girls." Mr. Perry took a complicated and metaphorical choreopoem [a term coin by author Ntozake Shange which describes staging the blending of music, dance, and poetry] and turned it into a compelling, dramatic, mood-altering, masterful storyline.

I first purchased and read "For Colored Girls" while attending Morgan State University, years ago. "For Colored Girls" is not about the inadequacy of the black man, but about what was missing in the black woman. As Ntozake Shange put it herself, "It's about a young black girl's growing up, her triumphs and errors, our struggle to become all that is forbidden by our environment, all that is forfeited by our gender, all that we have forgotten."

The theme of the movie was triumph.

I saw the victory in the sister who survived rape by a friend and learned to dance again.

"We gotta dance to keep from cryin. We gotta dance to keep from dyin."

"A friend is hard to press charges against. If you know him you must have wanted it. But if you've been seen in public wit him, danced one dance, kissed him good-bye lightly. Bein betrayed by men who know us. Especially if he has been considered a friend. Than the stranger we always that it would be, who never showed up."

I saw victory in the sister who released the man who went back to where he hurt. She learned to take back the pieces of herself that she had willingly given away.

"Then there's that woman who hurt you/ who you left/three or four times/ and just went back/ after you put my heart in the bottom of yr shoe/you just walked back to where you hurt/ and I didn't have nothing."

"My stuff is the anonymous ripped off treasure of the year/did you know somebody almost got away with me….Leave this package of me for my destiny."

I saw the victory in the sister who survived the death of her children.

"I waz missing something. Somethin promised. Somethin free. The holiness of myself released. I found god in myself and loved her/I loved her fiercely."

I saw the victory in the sister who refocused her life to help others, despite her personal tragedy.

"I loved you on purpose. I was open on purpose."

Didn't you see the victory when that sister walked down those stairs and Gilda said, "I haven't seen any men coming in and out of your place lately?" That sister finally realized that sleeping with all the men in the world would not give her the intimacy that she could only find within herself.

"I survive on intimacy and tomorrow/ that's all I've got going. It was all I had but bein alive and being a woman and bein colored is a metaphysical dilemma/ I haven't conquered yet."

"She was hot. Who had never done without what she wanted and she wanted to be unforgettable. She wanted to be a memory. A wound to every man arrogant enough to want her. She was the wrath of women in windows."

In one wise sister, we find that the writings of Toussaint L'Ouverture showed her the remarkable strength of a proud, powerful black man. He refused to be a slave. He set slaves free. His journey set her free. Then she met Toussaint Jones who epitomized the strong powerful beauty she found in a black man with a free mind.

Our little sister who experienced the freedom of dance, the lost of her virginity in the back of a car which led to a back alley abortion, represented the lost of our innocence stripped away from many of us too early in life.

"I cdnt have people lookin at me pregnant. This hurts me and nobody came cuz nobody knew once I waz pregnant and shamed of myself."

The men represented all the men we've loved. The men who didn't know how to love us in return, the men who loved us despite our flaws, the men who taught us what love and freedom really was, the men who saw us as only a sexual object, the men who damaged our spirit, the men who never overcame their demons, and the men who didn't know their own heart. Within each man is the struggle to control his demons, know his heart, choose who he is going to love, faithfully devote himself to another, prevent his struggles from raping his woman of her spirit, and allow his love to give freedom and birth to his woman.

The women represented every woman in her struggle to ensure that she can release the man who is unable to control his demons, recognize the man who loves her deeply, applaud the man who shows her freedom, strength, and power, forgive the man who robs and rapes her soul and tries to break her spirit, avoid the man who sees her only as a sexual object, and free the man who doesn't know his own heart.

I saw a little piece of myself in each of these colored girls. I've been the scared pregnant teenager, the religious woman who embraced God at the expense of everything else, and the woman who took the overdose and ended up in the hospital, the woman who thought that being hard and cold would protect her heart, the woman who had the abortion, and the woman who suffered a devastating loss. I am the colored girl who considered suicide, survived, and learned to live again. I had to find what I was missing within myself. Not until these sisters recognized that they were missing something, do they begin to discover what that something is.

"Bring her out to know herself to know you." She's been dead so long closed in silence so long she doesn't know the sound of her own voice her infinite beauty."

My love is too delicate to have thrown back on my face

My love is too beautiful to have thrown back on my face

My love is too sanctified to have thrown back on my face

My love is too magic to have thrown back on my face

My love is too complicated to have thrown back on my face

I left the theatre knowing that we sisters still love the black man, in all of his shame, and all of his glory. We love the black man who is undecided about what he wants. We love the black man who struggles with his demons from the battles that he lost. We love the black man who supports us even in all of our pain. We love the black man who finally surrenders to the consequences of his game. We are saddened by the loss, the tragedy, and the frailties that we all possess; but we never give up on the missing piece of our heart: our black man.



*All quotes came from the book.
_________________
Dianne Rosena Jones is the Founder/CEO of Royal Treasures Publishing, a Transformational Life Coach, Motivational Speaker, and Author of the award-winning "Tragic Treasures: Discovering Spoils of War in the Midst of Tragedy" the "Best Inspirational Book of the Year" [2010].


Related Articles
Editor's Picks Articles
Top Ten Articles
Previous Features
Site Map





Content copyright © 2019 by Dianne Rosena Jones. All rights reserved.
This content was written by Dianne Rosena Jones. If you wish to use this content in any manner, you need written permission. Contact Nina Guilbeau for details.