Thanksgiving Harvest Festivals and Gratitude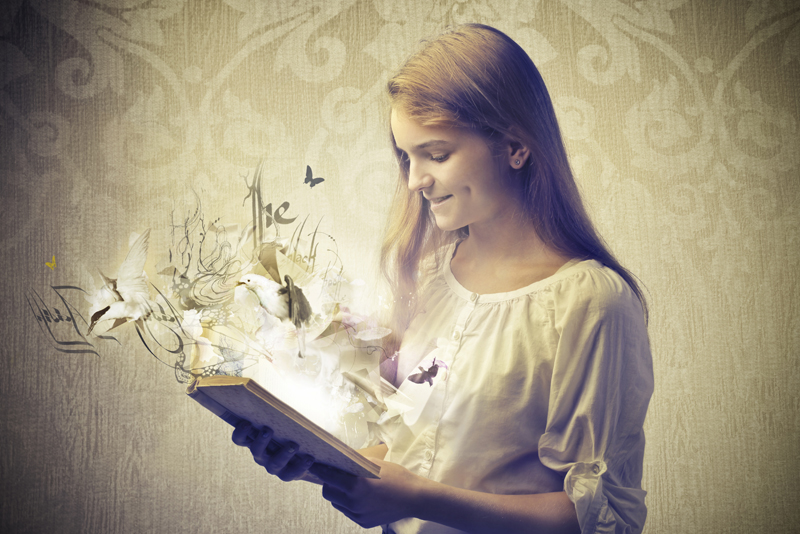 Thanksgiving is a Harvest festival celebrating gratitude for peace and harmony. But what is this celebration all about and why is it pertinent to your personal or self development, and to your life today and every day?
Thanksgiving - The history
The Pilgrims arrived in North America in 1620 and that winter, half of them perished from disease. In the spring of 1621 local Wampanoag Indians taught them how to hunt and grow crops. The first Thanksgiving feast was celebrated that autumn to thank the Indians for saving their lives and to show gratitude and respect for each other.
Today, Thanksgiving Day is celebrated in the USA on the fourth Thursday in November and in Canada on the second Monday of October. It is a time when families get together to feast, relax, enjoy being with each other, and to give thanks for what they have.
Thanksgiving across the world
Most people think of it as a uniquely American tradition but other countries, e.g., Brazil, Canada, Japan, Korea, Switzerland and Argentina, have official Thanksgiving Days. Thanksgiving festivities generally occur at harvest time when crops have been reaped with food being assured for the forthcoming year. In fact, Thanksgiving and harvest related festivals have been celebrated for thousands of years:
* The earliest civilizations thanked their gods for life, food, water, light, etc.
* In ancient Greece a harvest festival was held in autumn in honour of the goddess of corn.
* In ancient Rome thanks were given to the goddess of cereal crops, with a second harvest festival in August to honour the god of the grain harvest.
* In ancient Egypt a harvest festival to honour the god of vegetation and fertility was held in April.
* In China, Germany, Ghana, Nigeria and Vietnam a harvest festival is celebrated in the autumn.
* Since Medieval times there have been harvest festivals of gratitude across Europe to celebrate all the grain being stored.
* In China, Korea and Malaysia the harvest festivals celebrate peace and harmony.
* The Jewish festival of Sukkot lasts nine days.
* In Italy and Sicily auspicious days are put aside to celebrate the harvest of olives and grapes.
* In Great Britain Harvest festival is celebrated in late September or October.
* Across India there are various harvest related festivals at different times of the year. During community feasts people share their crops and give thanks to everyone who contributed to a successful harvest.
Gratitude & Self Development
On Thanksgiving Day and other Harvest festivals you get together with your loved ones and celebrate your gratitude for what you have, i.e., possessions, comforts, relationships and countless other things that make you happy. These festivals revolve around giving thanks for the harvest and a celebration of the joy of life and its blessings.
Gratitude is a basic human nature that bonds communities and is expressed worldwide. From the beginning of time people have given thanks in the form of feasts, rituals, traditions and celebrations with 'Thanksgiving' being a very joyous occasion. Also, it has been found that when you are grateful for the gift of life, health, the beauty of nature, etc., your life takes on more meaning.
There are many tools for improving life. This self development article concentrates on one of the greatest - gratitude. Expressing gratitude shows others how much you value them. This appreciation helps to find meaning, joy and happiness in life. You do not focus on what you lack. You focus and are grateful for every little thing you have rather than comparing your life to others.
When you express gratitude you connect with others and the world around you. When this becomes part of your daily routine, it has a direct impact on your enthusiasm for life, personal or self development and overall happiness.
Thanksgiving & Gratitude - Effect on your health
Studies have found that if you feel gratitude, not just superficially but deep inside, this helps to release negativity in the mind. How? As all feelings are controlled by the brain, when you think 'grateful thoughts' your brain goes into a positive mode that stimulates contentment and happiness.
It has also been found that when you are thankful for what you have this increases self esteem and helps to protect your body more against disease. So if you ever feel down, for your own emotional health (and emotional wealth), think of everything you are grateful for. Think broadly from people who inspired you or helped you to all the tiny things that make you smile.
Thanksgiving Harvest Festivals & Gratitude - Self Development Summary
Thanksgiving Day and other Harvest festivals may occur only once a year in many countries. However, from a personal or self development point of view, the gratitude that is celebrated is something that is worth contemplating every day of your life.
To receive further articles do visit the 'FREE Self Development Newsletter' link below. For my Background, Passions and why I write articles like these, see:
Dr JOY Madden
You Should Also Read:
Dr JOY Madden
FREE Self Development Newsletter
Other SELF DEVELOPMENT Articles


Related Articles
Editor's Picks Articles
Top Ten Articles
Previous Features
Site Map



Follow @WorkwithJOY
Tweet



Content copyright © 2022 by Dr JOY Madden. All rights reserved.
This content was written by Dr JOY Madden. If you wish to use this content in any manner, you need written permission. Contact Dr JOY Madden for details.