How To Make Coin Cycles Work For You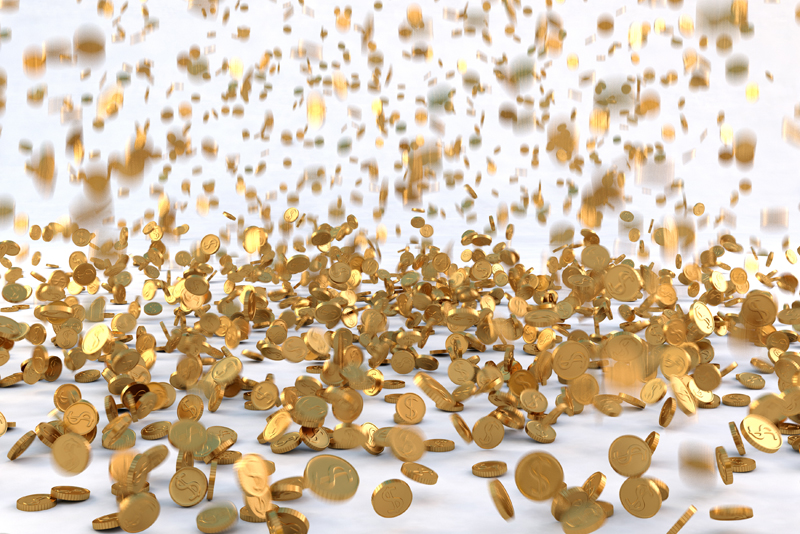 Coin trends are very cyclic. The book value of most rare coins goes up and down all the time. There are many factors that can affect a given coin's market value. Any one of these factors can be the cause for the coin's rise or fall in book value. Generally when a coin's value goes down, it will often go down to a dirt cheap level. And when the coin's value goes up it can easily exceed its current book value.

Coin cycles cannot be compared to stock market cycles. Coin cycles operate much differently from stock market cycles. Stocks can go up in value indefinitely or lose value indefinitely. Coin values constantly go up and down in value.

Once a given coin's value has gown down, it is hard to predict when it will appreciate in value again. If it starts going up in value it is hard to know high long it will stay there before it either increases or decreases in value again. It is these known factors that will allow you to profit from coin cycles.

One way to profit from coin cycles is to wait for a rare coin to be oversold. Once the rare coin is oversold, its market value generally goes down. Of course it's virtually impossible to predict when its value will hit rock bottom. The best strategy is to wait it out. Many times the coin may not have bottomed out on its decline in value. With this strategy in mind, wait until the coin stops losing value before you buy it.

Another way to profit from coin cycles is to sell your coin at the height of a coin cycle. So how do you know when a coin is at the height of its cycle? You will know when a coin is at the height of its cycle when everybody is selling the coin and the final value doesn't go any higher.

This process usually begins when one or two people decide to sell their coins at the current market value. More people will notice this new trend and will jump on the bandwagon and sell their coins. This trend will continue until the market is saturated. Once the market is saturated, it shouldn't take long before the coin becomes oversold.

This is when you sell your coin. This is when you will get the most value out of your coin. To summarize, the best time to sell a rare coin is at the height of its cycle. The second best time to sell a rare coin is when no one else is selling the same coin. This is when that coin's cycle is dormant. If you need to sell your coin in a hurry, this is the best time to do it. You will not have any competition at all.

The one thing you don't want to do is to sell your coin when the coin cycle is over. You will lose a lot of money doing this. If a coin is in its cycle, jump on it and buy it. It will be your only opportunity to profit like this for quite some time.



Related Articles
Editor's Picks Articles
Top Ten Articles
Previous Features
Site Map





Content copyright © 2021 by Gary Eggleston. All rights reserved.
This content was written by Gary Eggleston. If you wish to use this content in any manner, you need written permission. Contact Gary Eggleston for details.