Why It's Important to Eat Breakfast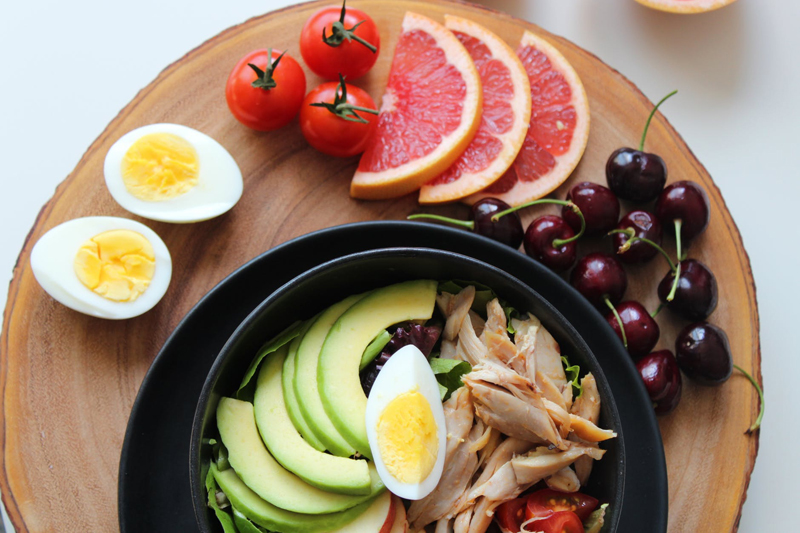 I completely understand that often you're too busy to eat breakfast - or just not hungry. I am here to insist that you NEED to eat breakfast every single day - even a light, quick one.
Studies show that people who skip breakfast are 450% more likely to be obese. 450%!! Why is this? In general, if your body doesn't get a smooth, regular inflow of nutrients, it begins to think there's a dangerous famine going on. It holds onto whatever calories it has to act as a safety barrier.
Also, the human being inside the body starts to get hungry. When they get to the next meal opportunity, they overeat because they are so hungry. They eat more quickly because they are starving and as a result they get more food into them than they really need.
So while sometimes a person thinks they are "saving calories" by skipping a meal, what they really are doing is turning their body into a crisis situation so at the next meal they more than double their intake. They do far worse harm to themselves in a variety of ways.
Another reason it's critical to have small, regular meals is the way your body's metabolism works. Your body isn't a feed-once-a-day machine. It is an organic system that needs regular intake of nutrients. For example, Vitamin C doesn't linger long in your body. You can't just take in a week's worth of Vitamin C on Sunday and be set for the entire week. You need to take some every day so that each day your body can use what it needs.
So in the same way, you need nutrients in the morning when you wake up. Your body has just gone a long 8+ hours without any input at all. It *needs* that set of vitamins and minerals to fuel your brain and muscles. Otherwise it is running on empty. It's like starting your car with no gas in it.
Yes, we are all busy. It's easy to think "I can't spare time for breakfast". But your body isn't going to perform well. You might think you're doing "all right" - but your brain will be fuzzy, your reaction time will be slow, your mood will be off kilter. Coffee just doesn't cut it. Danishes and donuts are counter-productive with their sugar-highs and subsequent crashes. You need - let's face it - a HEALTHY breakfast.
So what do you do if you're rushed for time and just not in the mood to eat?
* Shake - Stock up on protein shakes. This is what I do. It takes 30 seconds to drink one, they're full of vitamins, and they get your head screwed on straight. Quick, simple, perfect for your body.
* Smoothies - there are a wide variety of veggie and other smoothies that people enjoy. Whatever you're in the mood for, enjoy it.
* Eggs. Hard boiled eggs can sit in the fridge and are perfect first-start choices. If you have a little more time, fry one up.
* Veggie juice. Be cautious here about the sugar-infested fruit juices on the market that more closely resemble Hi-C than nutrition. You want to get health in your morning, not pounds of sugar.
It's key to remember that you can eat ANYTHING at breakfast. Don't worry about eating a "breakfast food"! If you want to eat some chicken, that's fine. If you want a bowl of blueberries, that's fine!
Post in the forums with your breakfast ideas!
Lisa Shea's Library of Low Carb Books


Related Articles
Editor's Picks Articles
Top Ten Articles
Previous Features
Site Map



Follow @LisaLowCarb
Tweet





Content copyright © 2019 by Lisa Shea. All rights reserved.
This content was written by Lisa Shea. If you wish to use this content in any manner, you need written permission. Contact Lisa Shea for details.