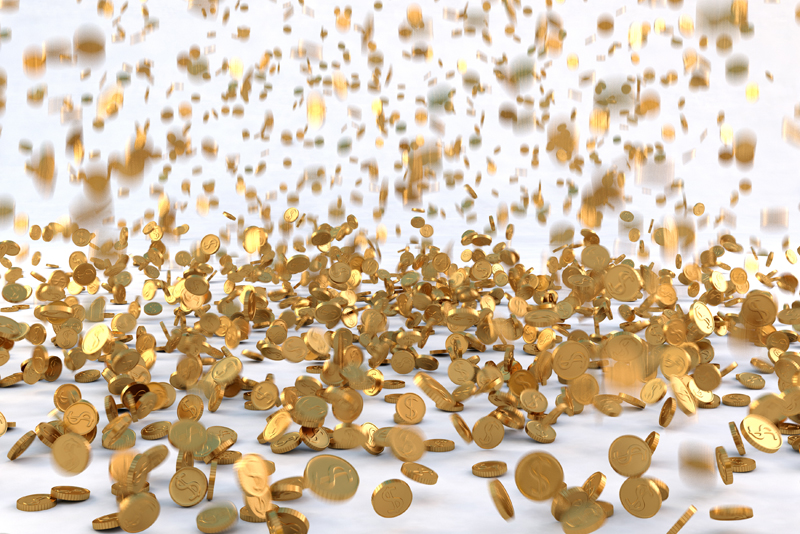 Nearly anyone can easily retire comfortably investing in rare coins, if they take the time to invest in quality rare coins. Of course there are few things required to achieve this lofty goal. What is required is time, patience, and most important, a winning strategy. In fact there are a number of strategies that you can use to achieve your retirement goals.

Actually there are many well known strategies that many investors already use. You are free to choose any of these methods, but you have to stick to the method/methods for the long haul. This is not a get-rich-quick scheme.

The first step is to set aside a certain amount of money every month to buy investment rare coins. This amount is of course going to be limited by your available recourses. This you will have to determine for yourself. You will have to take care of your primary expenses and obligations first to have the spare cash to invest in rare coins.

The next step is to determine which coins you should buy for investment purposes. If you are new to rare coin investing, this could be a challenge. The best advice is to stick to buying key dates in the highest grade you can afford. You really can't go wrong starting out this way. Many rare coin investors have used this strategy for years.

What you don't want to do is to buy any old random coin that catches your interest. You run the risk of buying coins that are not likely to appreciate much in value over time. This is where a lot of novice investors go wrong. Again stick with key dates in the highest grades you can afford to buy.

The last step can be harder to put into effect. You have to wait patiently. Remember this is not a get-rich-quick scheme. Rare coins are a much more stable form of investment compared to stocks. But they are not without their own risks. If you want a near guaranteed safe investment, just put your money in the nearest bank at a measly 1%-2% return on your principal.

Rare coin investing is somewhat less risky than investing in stocks. Coins are a very stable investment, but it normally takes some time for rare coins to appreciate in value. It can easily take 5-10+ years for your rare coins to appreciate in value. But the good news is that they generally do go up in value on a regular basis. But you will have to be patient to realize your investment goals.

If you don't use up all of the money you have set aside for investing, don't touch it. Leave it alone for future use. Many times the right coin doesn't show up right away. Or more often the rare coin you do want to buy costs more than you can afford at the time. Ask the seller if he has a layaway plan. Some coin dealers will do this for their loyal customers.

What you don't want to do is blow the money on some other coins that may catch your fancy. The smart investors wait for the right coins. If you invest correctly, your rare coin portfolio can easily grow at a rate of 8%-12% yearly. Key dates generally appreciate about 9%-11% yearly on the average. Over a 15 year period you could easily see gains of 120%-150%. Of course this is just an average, but many savvy investors easily achieve gains of 50%-100% per year.



Related Articles
Editor's Picks Articles
Top Ten Articles
Previous Features
Site Map





Content copyright © 2021 by Gary Eggleston. All rights reserved.
This content was written by Gary Eggleston. If you wish to use this content in any manner, you need written permission. Contact Gary Eggleston for details.