5 Gold Coin Scams To Avoid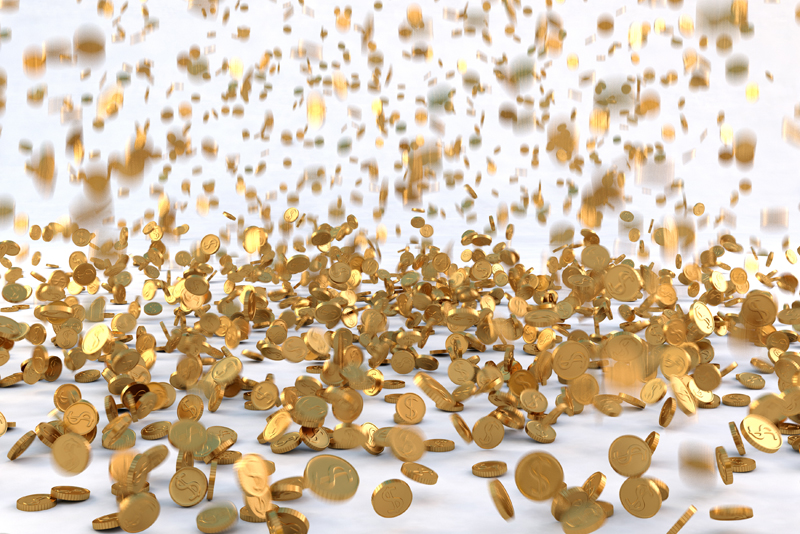 With precious metals prices going through the roof these days due the current economic uncertainties, the dramatic rise in gold prices have drawn many con-artists and crooks out of the woodwork. There are many gold scams going on at this time. We will focus on 5 of the most common gold scams that affect gold coins.

Gold Coin Scam 1—Shady Grading Games

In coin grading MS-70 is at the top of the scale. A "mint state" coin is one that has never been handled or circulated. A mint state coin commands a much higher value than a more common coin that has seen some circulation. As such the best way to increase the value of a rare gold coin is to overgrade it.

For example a 2002-W $50 Gold Eagle is valued at $1600 in a grade of MS-60, while a MS-70 grade for the same coin dramatically increases to a value of $2800. Many novice rare coin investors cannot tell the difference between these two grades and would overpay several hundred dollars in the process of buying an overgraded coin.

Gold Coin Scam 2—Fancy Packaging

If you are new at investing in rare gold coins, you need to very suspicious about "grading certificates" "slabbed" coins, or other types of fancy packaging. Some of these types of packaging will prevent you from actually being able to physically examining the coin.

Some disreputable coin dealers place their coins on fancy plaques or behind layers of plastic to keep you from inspecting the coin. Slabbed coins are not the issue here. There are about four third party coin grading companies that grade and slab coins that are very reputable, PCGS being the premier one. Only buy slabbed coins that have been graded by companies such as PCGS.

Gold Coin Scam 3--The Skewed Salomon Index

The Salomon Rare Coin Index did actually exist. It was an annual index compiled by a New York Investment bank known as Salomon Brothers that tracked the appreciation of about twenty very rare coins over a number of years. Many of the coins on this list have appreciated greatly in value over the years.

The problem is that many legitimate and disreputable coin sellers use the Salomon Brothers Index in a skewed manner to sell more common rare coins to novice investors and buyers. These more common rare gold coins are not as likely to appreciate in value as dramatically as the ones listed in the Salomon Index. Be extremely suspicious of any coin seller comparing their coins to the famous Salomon Index.

Gold Coin Scam 4--Fantasy Gold Bullion

Some dishonest coin sellers avoid selling counterfeit gold coins and instead peddle gold coins that have never existed. They prey on gold investors who worry about being robbed or burglarized if they hoard their gold coins at home. Which is something to be concerned about.

These "helpful" sellers and dealers offer to store the coins in "escrow" to avoid such a situation. The problem is that they have no coins to store. And if that wasn't enough, they even have the gall to charge "storage" or "maintenance" fees.

Gold Coin Scam 5--Executive Order 6102

This has to be one of the most brazen gold scams of all time and it was perpetrated by our own Federal Government. Executive Order 6102 was signed into law on April 5, 1933 by then President Franklin Roosevelt. This Executive order forbid the hoarding of gold coins, gold bullion, and gold certificates by U.S. citizens.

This resulted in a massive government seizure of gold in all forms from safety deposit boxes. Smarter U.S. citizens transferred their gold holdings to safer places like Switzerland. However most citizens had to take the Government offer of $20.67 per ounce in exchange for the gold they owned. And of course there isn't anything stopping this from happening again today.
How Do You Protect Yourself?

How can you invest in rare gold coins without getting ripped off in the process? Well you will have to practice some due diligence on your own part. No one else is going to look out for your best interests! You should start with a couple of trade groups. The Industry Council for Tangible Assets and The Professional Numismatists Guild are two of the leading gold trade groups.

Check with them for a list of their members. Of course you still need to check out these members as best as you can. However, using these two groups will help to weed out many of the dishonest sellers that abound out there.

Check out the grades of any coins you are considering buying with an independent source. A reputable dealer will stand by his product and should welcome a third-party appraisal. Make sure the third-party you are using has no connection with the dealer you are buying the coin from. Some dishonest dealers have used accomplices to pretend to be an independent appraiser, when in fact they are in league with the scam-artist.

Quality and value are what is important in buying a rare gold coin. Don't get swept into a get-rich-quick scheme. Be realistic in your investing goals. Always take physical possession of any gold coins or bullion you buy. Never trust the seller to "store" your gold for you. You will be sorry if you do!





Related Articles
Editor's Picks Articles
Top Ten Articles
Previous Features
Site Map





Content copyright © 2021 by Gary Eggleston. All rights reserved.
This content was written by Gary Eggleston. If you wish to use this content in any manner, you need written permission. Contact Gary Eggleston for details.