Hair Superstitions and Legends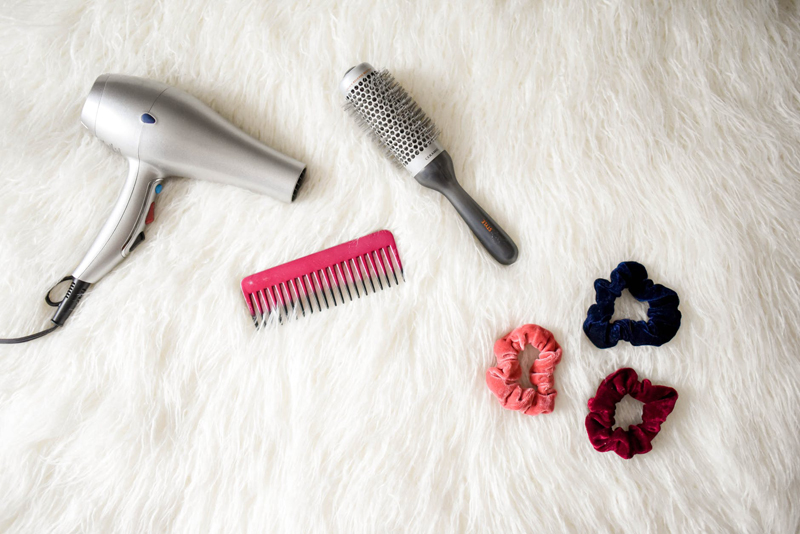 Hair has always been considered one of the most important parts of our physical being. It is one of the first characteristics we notice upon meeting someone. We form first impressions of a person's personality by the color of their hair. In our society, a thick head of hair has always given the impression of health, youth and desirability while, in contrast, thin hair is linked to age or ill health.
It is not surprising that hair is also the subject of many legends and superstitions.
It is said that if you want to prevent headaches in the year to come, you should cut your hair on Good Friday.

Women with red hair have short tempers.

If you drop your comb while you are combing your hair, you will experience a disappointment in the near future.

Don't shave your head on a Saturday or you will be in perpetual debt.

Never wash your hair on the day before an exam. (I don't know if this means a scholastic exam or a medical exam.)

If you want your hair to grow luxuriantly, never cut it while the moon is waning.

If you want your hair to grow, cut it during the full moon.

To make your hair grow faster, cut it.

If you pull out a gray hair, three will grow in its place.

In ancient Ireland, if a traveler happened upon a woman with red hair, he had to turn around and start his journey all over again.

Hair that has been cut off must be burned. It is unlucky to throw it away. It seems that it might be picked up by birds and woven into their nest. They might weave it so tightly that you will have difficulty rising on the last day.

Alternate endings to this superstition are:
You will feel a pecking on your head.
You will suffer the same fate as the bird's babies.
You will get headaches.



To get rid of a cough, shave the crown of your head and hang the hair on a bush. When the birds carry it away, they will carry the cough with it

Cut your hair on particular days for the results you want.

Cut it on Monday to attain health.
Cut it on Tuesday to gain wealth.
Cut it on Wednesday to hear the news.
Cut it on Thursday to get a new pair of shoes.
Cut it on Friday and there will be sorrow.
Cut it on Saturday and you will see your true love tomorrow.
Cut your hair on Sunday and the devil will be with you all week.
I have heard several of these superstitions many times. Even though each one was related as fact,I haven't found any of them to be true. Most of them are harmless and they add a bit of whimsy and humor to life.
This site needs an editor - click to learn more!


Related Articles
Editor's Picks Articles
Top Ten Articles
Previous Features
Site Map





Content copyright © 2021 by Lynne Chapman. All rights reserved.
This content was written by Lynne Chapman. If you wish to use this content in any manner, you need written permission. Contact BellaOnline Administration for details.