Death Valley National Park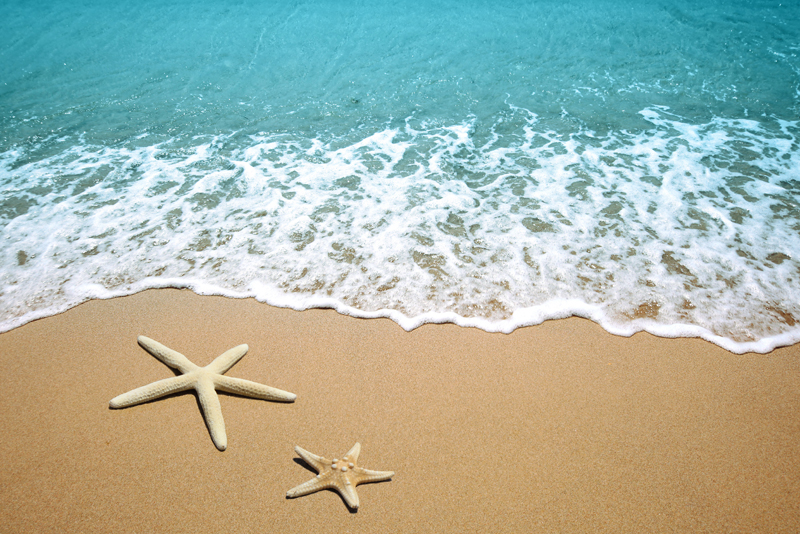 With spectacular vistas, jagged mountain peaks, sand dunes, gorgeous wildflowers, and fascinating history; Death Valley National Park is a must-see place on your list of vacation destinations.
Much of the parks three million acres, our largest national park outside Alaska, can be traversed easily by car on good roads. Lodging, stores, restaurants, and several RV campgrounds are also readily available; this is a park you can visit without roughing it.
Pahrump, Nevada is the most common jumping-off point to access the park, but my husband Roy and I venture down from Beatty, Nevada, our winter home. Over Daylight Pass we descend 4000ft. to the valley floor, an ear-popping experience all the way. On our most recent visit, we were delighted to see a herd of twenty Big-horn sheep who were gathered in a bunch right off the road, warily watching the vehicle as Roy took their pictures.
No matter how many times we have come over the pass; I am awestruck by the multi-colored rock formations, vast alluvial fans at the base of the Panamint Range, lovely Desert holly plants, and the sight of Telescope Peak, at over 11,000ft. the highest mountain in the park. It is almost too much to take in all at once.
At the bottom of the pass, we can easily drive to either Stovepipe Wells for a picnic lunch on the outside tables, laughing at the ravens who have had one too many handouts, or zip over to Furnace Creek, an oasis in the desert with stands of giant fig trees guarding the golf course.
Or, we can turn south and head to Badwater Basin, which at 282 feet below sea level, is the lowest point on this continent, and nearly the lowest in the world.
Inside the Furnace Creek Visitor Center, we learned about the Timbisha Shoshone tribe who thrived in this valley, despite less than two inches of rainfall a year and summer temperatures exceeding 120 degrees. Exhibits about the early pioneers, borax mining with Twenty Mule teams, and the natural history of the park are worth several hours of investigation.
One of our favorite places is the Salt Creek boardwalk. Here we can observe the tiny iridescent gold and blue desert pupfish darting about in this salt-water environment, endemic to this creek and no other. On the adjacent sands, lizard tracks are plainly seen among the clumps of pickleweed.
A guided tour of the magnificent Scottys Castle will be a highlight of your Death Valley experience. Furnished with European antiques, stunning tapestries, and hand-wrought iron and tile; it is astonishing that all the material was hauled in by train and dirt roads. During the tour, you will be taken back in time to the early 1900s when the friendship of gold prospector Walter Scott and insurance magnate Albert Johnson led to the building of and living in this castle in the desert.
Springtime is wildflower time in Death Valley. From mid-February to mid-June, flowers are blooming somewhere in the park, in accordance with elevation. A spectacular bloom is the exception, not the rule, as everything must be just right for flowers to flourish in this extreme environment. The extent of the blooms is dependent on the weather during the fall, winter and spring, with just enough gentle, soaking rains, no desicating winds, and warm sunlight. This delicate balance can result in vast acres coated in shades of saffron, lavender, orange or magenta. Over 1000 plant species can be found in the park, check the park's website for bloom updates.
For the more adventurous; there are hundreds of miles of back-roads requiring a 4 wheel drive vehicle, such as the hairpin-curved dirt road down into Titus Canyon where petroglyphs and old mining sites can be seen. You can hike up the marble-sided Mosaic Canyon, or clamber over the Mesquite Flat Sand Dunes, or just take-off across the rocky plains. Be sure to plan your trip carefully; no cell phone reception is available, and flash floods can occur.
Take a journey to Death Valley National Park; the adventure will inspire and amaze you.
For more information: Death Valley National Park: https: www.nps.gov/deva/index.htm
Diane Pierce has lived and worked for public land agencies in the Western U.S. for over 27 years.
You Should Also Read:
Northern California's Lava Bed National Monument


Related Articles
Editor's Picks Articles
Top Ten Articles
Previous Features
Site Map





Content copyright © 2022 by Diane Pierce/Photos Roy Dailey. All rights reserved.
This content was written by Diane Pierce/Photos Roy Dailey. If you wish to use this content in any manner, you need written permission. Contact Hazel M. Freeman for details.