Mr. Kise & The American Cookbook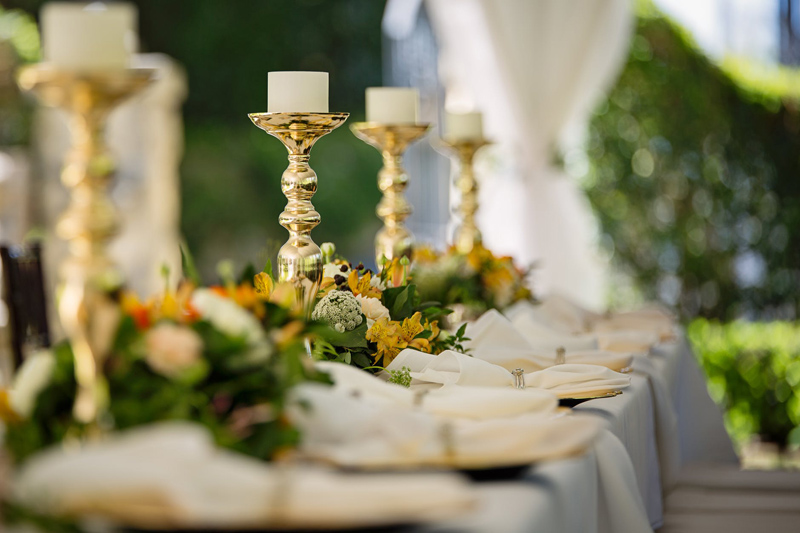 Precious treasures passed down through the family bring an old cookbook from the 1800's to light.
Mr. Robert Kise was kind enough to share some pictures of a family heirloom…
The American Cookbook
written by Mrs. F. L. Gillette in 1887. He came to own this rare cookbook four years ago after his mother passed away. His father gave it to him knowing how much he valued the book and what it had meant to the family. The book is aged and the pages browned with time but the recipes in it are priceless! The old style cooking and cures for many ailments are mesmerizing. He recalls with fondness how his mother used to make the bread and butter pickles with the recipe in the book and his success with one of the wonderful jelly roll recipes.
When he's not cooking at home, Mr. Kise is a breakfast chef at the Legendary Restaurant - Rod's Steak & Seafood Grille at the Madison hotel in New Jersey. Sharing his love of cooking, Mr. Kise has a fondness for cooking like his grandmothers did. Under Executive Chef Jose Velez, who also cooked for the White House, Mr. Kise has developed his skills to include more modern techniques to suit today's lifestyles and dietary needs and still keep taste and quality their number one goal.
As Mr. Kise shared with me, "I love to do my cooking the old ways" going further to explain how our dietary needs have changed with our more casual lifestyles now and how the chefs at the restaurant have perfected a blend of old and new to bring more healthy meals without losing anything.
Robert shares some of his family history as his mother's family came from England and his Great Grandfather was a Native American of the BlackFoot Nation. Great cooking was passed down through the generations and Robert carries on the tradition working at the restaurant. He stated that Mr. Keller and the Keller Family are a wonderful family to work for as they not only care for their clientel they also care about their employees and bring about a team work that shows in their service. Mr. Kise said that the Sunday brunch is "out of this world". If you are in the neighborhood of Rod's Steak & Seafood Grille stop by and check out their great fares!
This recipe for Apple Dumplings is in the cookbook and Mr. Kise stated "I tried for years to duplicate my Grandmother's dumplings and couldn't until I got this cookbook". He graciously shared it with us for all the dumpling lovers to try.
Apple Dumplings
Make a rich biscuit dough, the same as soda or baking powder biscuit, only adding a little more shortening. Take a piece of dough out on the molding board, roll out almost as thin as pie-crust; then cut into square pieces large enough to cover an apple. Put into the middle of each piece two apple halves that have been pared and cored; sprinkle on a spoonful of sugar and a pinch of ground cinnamon, turn the ends of the dough over the apple, and lap them tight. Lay the dumplings in a dripping pan well buttered, the smooth side upward. When the pans are filled, put a small piece of butter on the top of each, sprinkle over a large handful of sugar, turn in a cupful of boiling water, then place in a moderate oven for three-quarters of an hour. Baste with the liquor once while baking. Serve with pudding-sauce or cream and sugar.
A few of the cures are below.. (please do not take this as medical advice) ..
On page 436 of this book you will find a remedy for leanness.
Leanness
Is caused generally by lack of power in the digestive organs to digest and assimilate the fat-producing elements of food. First restore digestion, take plenty of sleep, drink all the water the stomach will bear in the morning on rising, take moderate exercise in the open air, eat oatmeal cracked wheat, Graham mush, baked sweet apples, roasted and broiled beef; cultivate jolly people, and bathe daily.
Another remedy called a
Molasses Posset
…
This old-fashioned remedy for a cold is as effectual now as it was in old times. Put into a sauce-pan a pint of the best West India molasses, a teaspoonful of powdered white ginger, and a quarter of a pound of fresh butter. Set it over the fire, and simmer it slowly for half an hour, stirring it frequently. Do not let it come to a boil. Then stir in the juice of two lemons, or two tablespoonfuls of vinegar; cover the pan and let it stand by the fire five minutes longer. This is good for a cold. Some of it may be taken warm at once, and the remainder kept at hand for occasional use.
It is the preparation absurdly called by the common people a stewed quaker. Half a pint of strained honey mixed cold with the juice of a lemon, and a tablespoonful of sweet oil, is another remedy for a cold; a teaspoonful or two to be taken whenever the cough is troublesome.
Like I said please don't take these recipes as medical advice without a doctors consent but I truly enjoyed looking at these on the pages Mr. Kise shared.
Check out the restaurant website and find out more about their great foods!
https://www.rodssteak.com/
They also offer private dining and parties, catering, gift certificates and private rooms for business and family affairs are available. If you are in the area the address and phone number is below.
One Convent Road (Madison Avenue)
Morristown, NJ 07960
Phone: 973 539.6666
Looking for a great place to stay on vacation? Mr. Kise recommends the
Madison Hotel
. You can visit their site at
www.themadisonhotel.com
and see why this hotel is the object of rave reviews!
I admire Roberts passion for cooking and life in general and recently found out that he and a friend also have a web site that focuses on embracing your health naturally with some great products there. If you are interested in improving your health they offer quite a few things on that site so check it out too.
thewaysofhealth.com
Thank you Mr. Kise for sharing this wonderful cookbook and your love of cooking with us.


Related Articles
Editor's Picks Articles
Top Ten Articles
Previous Features
Site Map





Content copyright © 2022 by Deborah Adams. All rights reserved.
This content was written by Deborah Adams. If you wish to use this content in any manner, you need written permission. Contact Allyson Elizabeth D´Angelo for details.