Your Professional Image - Digital Portfolio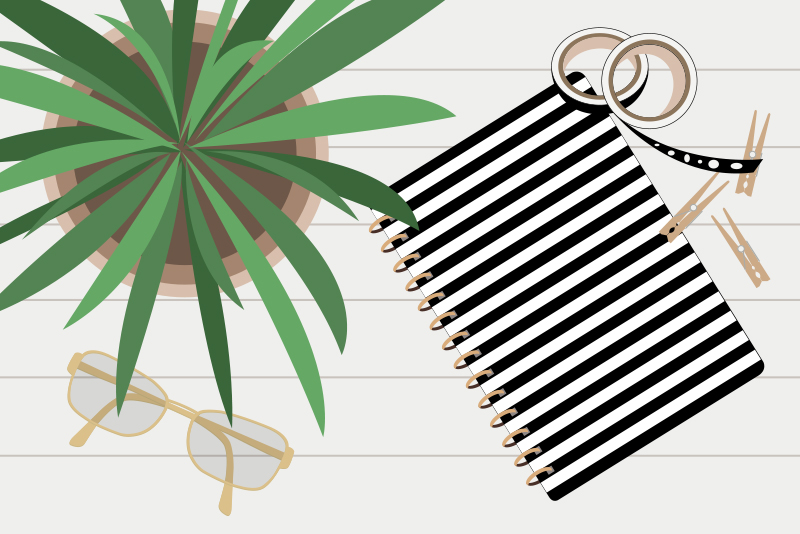 Project Information: • Skill level: Advanced • MicrosoftR Word • AdobeR AcrobatR • Paint ShopTM ProR 9

You are an artist, so why not have a digital portfolio. It is easy to make, no printing costs, and it can be emailed. Also more publishers and art galleries are accepting digital versions of your artwork instead of the more traditional slides. You can also set it up to be downloaded from your website. Therefore digital artists and traditional artists alike can both benefit from having a digital portfolio.

There are many ways to create a digital portfolio and many software programs that you can use. I decided to use the AdobeR AcrobatR software for this tutorial because most people have an Acrobat Reader program on their computer. Therefore you can be reasonably assured that the person you send your digital portfolio to will be able to view it.

Your first step is to collect all of the artwork that you wish to include in your digital portfolio. If your artwork is not in a digital format, now is the time to do this. You can scan your artwork or use a digital camera. I have tested several ways to import images into Adobe Acrobat and the following method is what works best for me.

Step 1. Your starting page. Open a new image window in Paint ShopTM ProR (or your favorite graphic software) and set the following values. This will be your blank or starting page. Save this image in Paint Shop Pro format and name it BlankPage.psp.

Width: 1600 pixels
Height: 2000 pixels
Resolution: 200 (this can be set to the resolution of your images)
Background Color: White (this can be any color)

Step 2. Your first image. Open one of your artwork images into your graphic software. If your image is larger then 1600 x 2000 pixels, you will have to reduce your image to fit on the starting page.

Step 3. Copy and paste. Copy your artwork and then paste your copy onto the starting page.

Step 4. Print a PDF page of this image. You will now "print" a PDF page for your portfolio that contains the artwork image. Click File > Print to open the Print dialog box. Change the Name of Printer in the drop-down list from your printer to Acrobat Distiller and set the Acrobat Distiller Document Properties to the following.

Orientation: Portrait
Paper Size: Letter

Step 5. Name your new PDF image file. Click OK to "print" your image page as a PDF file. When the Save PDF File As dialog box opens, name your page the same as the name of the artwork and keep the Save as type set to PDF.

Step 6. Add important information to the image page. Open your new PDF image file into Adobe Acrobat. Use the FreeText Tool to draw a text box and type your information into this box such as the name of the image, resolution, width and height, and the identification/contact information for the artist. Save the file with these changes.

Step 7. Repeat these steps for each image.

Step 8. Create supporting pages. If you want to add other pages to your portfolio such as a title page, a resume, or professional history create these pages in your Word program and then choose the Adobe option to convert these to Adobe PDF files.

Step 9. Put it all together. Now you have an individual PDF file for each page of your portfolio. It is time to put it all together. Open the PDF file that will be the first page of your portfolio in the Adobe Acrobat program. Click File > Save As and give the file a new name. This name will be the name of your portfolio. Therefore it should represent the artwork or series of artwork images.

Now add the second page to your portfolio by clicking File > Open As Adobe PDF. In the Open As Adobe PDF dialog box use Append to Current Document. Repeat this step for all the pages of your digital portfolio.

Step 10. Set your publishing options. Set the options for the Document Properties Summary and Open Options. Also set the Document Security options.

Note: Keep the individual PDF image/page files. You can always build another digital portfolio with a different combination of pages as needed.




Related Articles
Editor's Picks Articles
Top Ten Articles
Previous Features
Site Map





Content copyright © 2018 by Diane Cipollo. All rights reserved.
This content was written by Diane Cipollo. If you wish to use this content in any manner, you need written permission. Contact Diane Cipollo for details.