Can Phthalates Harm Fertility And IVF Success?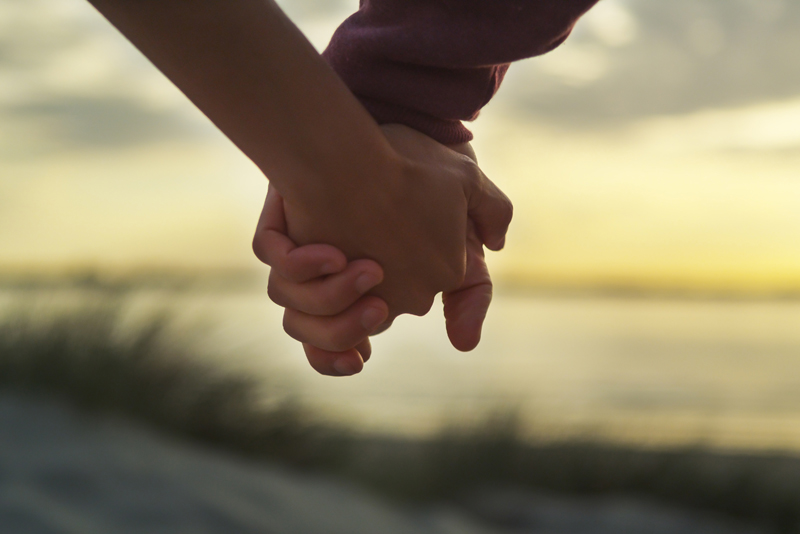 A study from Harvard School of Public Health (1) in 2010 was one of the first to find a link between high urinary levels of a common phthalate - MEHP - and implantation failure in IVF and this key study was reported at the 2010 American Society of Reproductive Medicine (ASRM) conference.
In this study (1) the connection between IVF and phthalate exposure was examined by following 79 women as they underwent 96 IVF cycles. The results found women who had the highest levels of phthalate in their urine had significantly higher rates of implantation failure in IVF cycles.
In 2016, a large well-regarded study (2) also found higher levels of phthalates were linked with not-so-great IVF outcomes.
"Urinary concentrations of DEHP metabolites were inversely associated with oocyte yield, clinical pregnancy, and live birth following ART." (2)
In 2018, studies (3) continue to demonstrate a worrying level of interference from high levels of phthalates. This study (2) on 136 women who were undergoing IVF also found higher levels of a certain phthalate - DEHP - were linked with lower total numbers of oocytes, fewer mature oocytes, fertilized oocytes, and fewer top quality embryos
"…results suggest that DEHP may impair early IVF outcomes, specifically oocyte parameters…"
But, despite over a decade of research into phthalate exposure and IVF many couples are still not adequately informed about the risks of phthalate exposure and how to reduce risk.
So what are phthalates? Phthalates are common, ubiquitous, environmental contaminants and as such they're hard to avoid without a little focused attention. If you're wondering how do phthalates actually get inside our bodies phthalates can be absorbed, inhaled and eaten. But diet tends to be a key source of phthalate exposure and phthalate compounds are especially concentrated in fatty foods and fast foods.
One particular phthalate - DEHP - which is the parent compound of MEHP, the phthalate suspected to influence IVF success is a commonly used as an industrial plasticizers which means that it softens hard plastics.
Foods which are processed, pre-made and pre-packaged tend to have a great deal of exposure to plastics along with non-stick, greaseproof papers and board which also commonly contain phthalates. This is why eating a diet of processed, fast-foods which have been smooshed up against non-stick packaging tends to be one of the fastest ways to load-up of phthalate.
Phthalates - DEHP and MEHP - are commonly found in food.
Other phthalates are sneakily incorporated into personal care products and may appear innocently upon product labels as 'fragrance.' Or phthalates may simple appear as a confusing jumble of letters.
The frequency with which phthalates show up in personal care products can seem overwhelming: think air fresheners, room fragrance products, dryer sheets, long-lasting-fragrance-laundry soap, perfume, nail polish, time-released laundry scents, lotions, make-up, deodorant.… these are all ways phthalates hitch a free ride into bodies.
Basically, if you smell fragrance you're probably smelling a phthalate unless the product is 100% organic and phthalate-free and studies show that personal care products are indeed a key source of entry for phthalate (4).
"…the use of some personal care products contributes to phthalate body burden that deserves attention due to its potential health impact." (4)
It's hard to avoid phthalates altogether, population studies show that most people have traces of phthalates in their bodies, the question is how great is your exposure? And how speedily can you cut exposure in the months prior to conception?
The key to keeping phthalate exposure low is to keep a check on how often fast-food and pre-packaged foods show up in your diet and switch out personal care products for phthalate-free brands.
An interesting study (5) demonstrated how after just five days of a home-made vegetarian diet - and withdrawal of personal care products - urinary levels of the break-down products of phthalates dropped markedly. This study suggests that phthalate levels may drop radically, and quickly, when intake of pre-packaged and fatty foods such as meat and dairy foods are cut.
Studies have discovered fast food packaging is a key source or phthalate ingestion - especially microwave popcorn bags - so think about how much of your food comes into close contact with plastics and non-stick packaging, non-stick papers and board. Quitting pre-sliced meats and cheeses where each slice is snugged up against a sheet of plastic may be a start!
Keeping phthalate exposure in check could help improve the health of your baby-to-be too. Studies (6) have linked higher levels of phthalate exposure (LMW) with a higher likelihood that a child may develop behavioral problems:
"Behavioral domains adversely associated with prenatal exposure to LMW phthalates in our study are commonly found to be affected in children clinically diagnosed with conduct or attention deficit hyperactivity disorders."
Reducing phthalate exposure low may prove tricky at first, but this kind of smart strategy may hold the key to both improved fertility and neurological health protection for babies. It's an important step to take because as a population many US persons consume close to or above the daily tolerable limit of phthalate.
"…At present, DEHP exposures in the general population appear to be close to the tolerable daily intake (TDI), suggesting that at least some individuals exceed the TDI" (7)
I regularly post extra updates on new fertility research, tips and strategies, along with research on environmental toxins and fertility on my Facebook page
https://www.facebook.com/smartfertilitystrategies
Would you like articles like this delivered to your email weekly? Sign-up for the BellaOnline infertility newsletter, the link is below and you can unsubscribe anytime you like.
References:
(1) Urinary metabolites of di(2-ethylhexyl) phthalate are associated with increased risk of implantation failure among women undergoing IVF. Ehrlich S, et al ASRM 2010; Abstract O-248.
Medpage Today accessed Dec 6 2010
(2) Environ Health Perspect. 2016 Jun;124(6):831-9. doi: 10.1289/ehp.1509760. Epub 2015 Nov 6. Urinary Phthalate Metabolite Concentrations and Reproductive Outcomes among Women Undergoing in Vitro Fertilization: Results from the EARTH Study. Hauser R1, Gaskins AJ, Souter I, Smith KW, Dodge LE, Ehrlich S, Meeker JD, Calafat AM, Williams PL; EARTH Study Team.
(3) Environ Int. 2018 Feb;111:23-31. doi: 10.1016/j.envint.2017.11.011. Epub 2017 Nov 20. Urinary concentrations of biomarkers of phthalates and phthalate alternatives and IVF outcomes. Machtinger R1, Gaskins AJ2, Racowsky C3, Mansur A4, Adir M4, Baccarelli AA5, Calafat AM6, Hauser R7
(4) Environ Int. 2011 Jul;37(5):867-71. doi: 10.1016/j.envint.2011.02.014. Epub 2011 Mar 22. Personal care product use and urinary levels of phthalate metabolites in Mexican women. Romero-Franco M1, Hernández-Ramírez RU, Calafat AM, Cebrián ME, Needham LL, Teitelbaum S, Wolff MS, López-Carrillo L.
(5) Ji, K, YL Kho, Y Park and K Choi. 2010. Influence of a five-day vegetarian diet on urinary levels of antibiotics and phthalate metabolites: A pilot study with Temple Stay" participants. Environmental Research.
(6) Engel, SM, A Miodovnik, RL Canfield, C Zhu, MJ Silva, AM Calafat and MS Wolff. 2010. Prenatal phthalate exposure is associated with childhood behavior and executive function. Environmental Health Prespectives. 118(4):565-71
(7) J Toxicol Environ Health B Crit Rev. 2009 Apr;12(4):225-49. doi: 10.1080/10937400903094091. Reproductive and developmental toxicity of phthalates. Lyche JL1, Gutleb AC, Bergman A, Eriksen GS, Murk AJ, Ropstad E, Saunders M, Skaare JU.


Related Articles
Editor's Picks Articles
Top Ten Articles
Previous Features
Site Map





Content copyright © 2022 by Hannah Calef. All rights reserved.
This content was written by Hannah Calef. If you wish to use this content in any manner, you need written permission. Contact Hannah Calef for details.