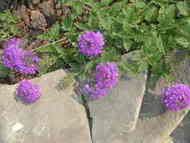 Welcome to the Reading Newsletter from BellaOnline! As you may recall, I have recently taken over the site as the new Editor. I hope you like the changes and drop by often to see what is new! If there is any topic you would like to see covered, just drop me an email.
---
Here are the newest articles from the
Reading
site at
BellaOnline.com.
The Killing Sea Book Review
This is a review of the YA novel by Richard Lewis, The Killing Sea, set in the midst of the devestating Tsunami that occured in Aceh in 2004. Adults will find this a compelling read as well, though.
Read more here…
Transcendentalism and Thoreau
An important movement in philosophy and literature, American Transcendentalism gained popularity during the early and mid-nineteenth century. Read more about this movement and one of its proponents- Thoreau.
Read more here…
Check out more interesting articles, categories, and information at
Reading at BellaOnline
---
To participate in free, fun online discussions, this site has a -
Reading Forum
and we'd love to have you stop in! Recently added threads include
New Book Review Up
and
Harry Potter News!
---
From My Bookshelf
This week, I've had my nose buried in: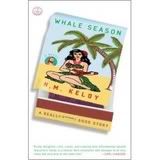 Whale Season by N.M. Kelby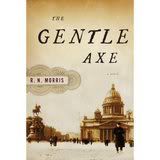 The Gentle Axe by R.N. Morris (available for pre-order!)
---
I hope to hear from you sometime soon, either in the forum or in response to this email message. I thrive on your feedback! And please do pass this message along to family and friends, because we all love free knowledge! Happy Reading! Karen Pruitt Fowler
Reading Editor at BellaOnline
---
One of hundreds of sites at BellaOnline.com
BellaOnline is looking for writers! Here are a few of the topics
that are available for you to write for :
12 Step Recovery | Action Movies | African American Lit | Allergies and Colds | Anime | ASP | Bereavement | Blues and Jazz | Bowling | Canadian Culture | Cancer | Cars | and more!
Details on Writing for BellaOnline.com
**************************************************************
You are currently subscribed to a BellaOnline newsletter, sponsored by
http://www.BellaOnline.com
To unsubscribe from this newsletter, click on the link below:
Unsubscribe Me