Welcome again to the Reading Newsletter from BellaOnline! As you may recall, I have recently taken over the site as the new Editor, and I've been busy as a bee trying to add new content and dust the cobwebs out of the hidden corners, so please bear with me as I work on the site. In the meantime, please drop by and take a look around. I'd love to hear your thoughts, and if there is any topic you would like to see covered, just drop me an email.
---
Here are the newest articles from the
Reading
site at
BellaOnline.com.
Three Days in New York City Book Review
This review takes a look at Robin Slick's highly acclaimed women's fiction series, on the cusp of the release date for the sequel. If you like women's fiction, chick-lit, and women's erotica, then this series is for you. !
Read more here…
Children's Caldecott Award Winners
Like the Newbery Awards, the Caldecott Awards are geared towards Children's books, and this year has produced some awesome winners!
Read more here…
The Life and Works of Margaret Fuller
Born in 1810, Margaret Fuller was one of the most influential personalities in early American literature. As a writer, lecturer, and editor of The Dial, transcendentalism's premier publication during it's first two years, Margaret influenced the transcendentalist movement and is noted as being one of the earliest founders of women's liberation.
Read more here…
Children's Newbery Award Books
Named for eighteenth-century British bookseller John Newbery, The Newbery Medal is awarded annually by the Association for Library Service to Children, which is a division of the American Library Association. This honor is bestowed upon the author of the most distinguished contribution to American literature for children.
Read more here…
Check out more interesting articles, categories, and information at
Reading at BellaOnline
---
To participate in free, fun online discussions, this site has a -
Reading Forum
and we'd love to have you stop in! Recently added threads include
What are you Reading right now?
and
Reading Editor wants to play the Alphabet Game
---
From My Bookshelf
This week, I've had my nose buried in: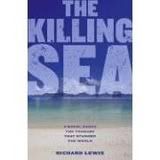 The Killing Sea, by Richard Lewis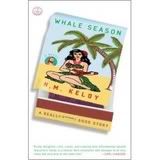 Whale Season, by N.M. Kelby
---
I hope to hear from you sometime soon, either in the forum or in response to this email message. I thrive on your feedback! And please do pass this message along to family and friends, because we all love free knowledge! Happy Reading Karen Pruitt Fowler
Reading Editor at BellaOnline
---
One of hundreds of sites at BellaOnline.com
BellaOnline is looking for writers! Here are a few of the topics
that are available for you to write for :
African American Lit | Anime | Blues and Jazz | Bowling | Canadian Culture | Cancer | Caribbean Culture | CBS Soaps | Coffee & Tea | Coin Collecting | Deafness | Fishing | and more!
Details on Writing for BellaOnline.com
**************************************************************
You are currently subscribed to a BellaOnline newsletter, sponsored by
http://www.BellaOnline.com
To unsubscribe from this newsletter, click on the link below:
Unsubscribe Me