Grilled chicken is quick and versatile; it can be served hot off the grill with side dishes, or used as an ingredient in dishes such as Indonesian saté, curries, and dishes such as fajitas. Chicken breasts cook very quickly, but there is some time and work involved in getting the grill ready and heating it. The following
Grilled Chicken Module
takes much of the work out of grilling, since a 10-pound bag of breasts is grilled and packaged for the freezer. Once the grilled breasts are in the freezer, dozens of dishes can be made in less than 30 minutes; nobody will guess that the chicken was made ahead.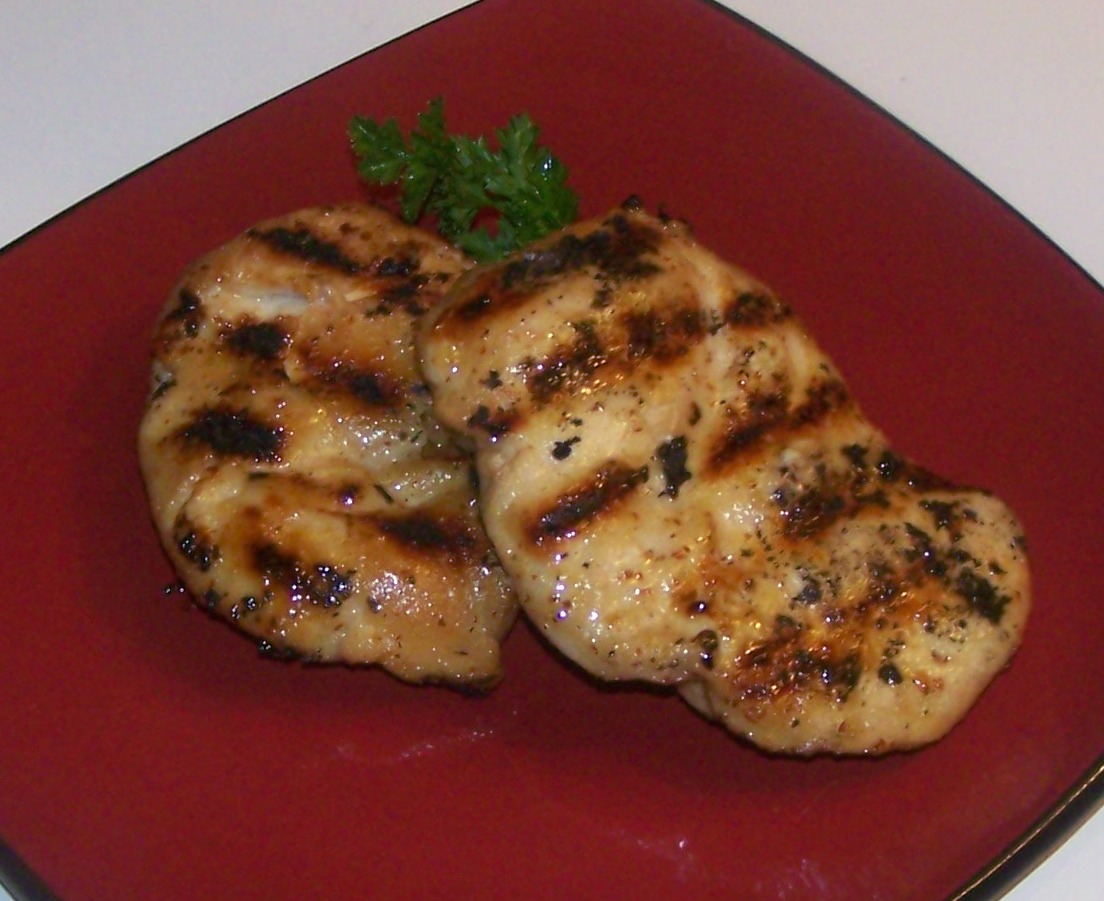 About 32 5-ounce chicken breasts
10 pounds boneless skinless chicken breast halves, (preferably 5-ounce breasts)
Seasoning salt, several kinds, such as Mexican, Italian, Cajun, Lemon Pepper, etc.
Heat the gas grill to high.


Thaw the breasts if they are frozen under cold running water; with a sharp knife, trim any fat, veins, or other unsavory stuff from each breast.


Sprinkle the breasts with seasoning salt on each side. It's a good idea to do a variety – Mexican seasoning for Mexican salads and fajitas, Lemon Pepper, Greek, Italian, Cajun, etc.


Place the chicken breasts on the grill, turn the heat to the lowest setting, and close the grill lid.


Grill five minutes, then open the grill and turn the chicken breasts.


Continue grilling until the breasts are barely cooked through, about 5 more minutes. Larger breasts take a little longer and smaller breasts will be finished faster. Repeat until all the breasts are grilled. An instant-read thermometer is very helpful to prevent overcooking. Stick the pointed end into the thickest part of each breast to check doneness. If planning to use the breasts cold in salads, cook them to 150° (they'll continue to cook to 160° as they sit). If planning to use the grilled breasts in recipes where they are reheated, cook them to 140°; they will be slightly pink in the middle.


Remove the chicken breasts from the grill to a platter; cool thoroughly.


Package the breasts in recipe-size portions in Ziploc-type freezer bags for up to 3 months.
Amount Per Serving (approximately 5 ounces)
Calories 215 Calories from Fat 80
Percent Total Calories From: Fat 37% Protein 63% Carb. 0%
Nutrient Amount per Serving
Total Fat 9 g
Saturated Fat 2 g
Cholesterol 95 mg
Sodium 123 mg
Total Carbohydrate 0 g
Dietary Fiber 0 g
Sugars 0 g
Protein 34 g
Vitamin A 2% Vitamin C 0% Calcium 0% Iron 7%