St. Columcille Ireland's Other Patron Saint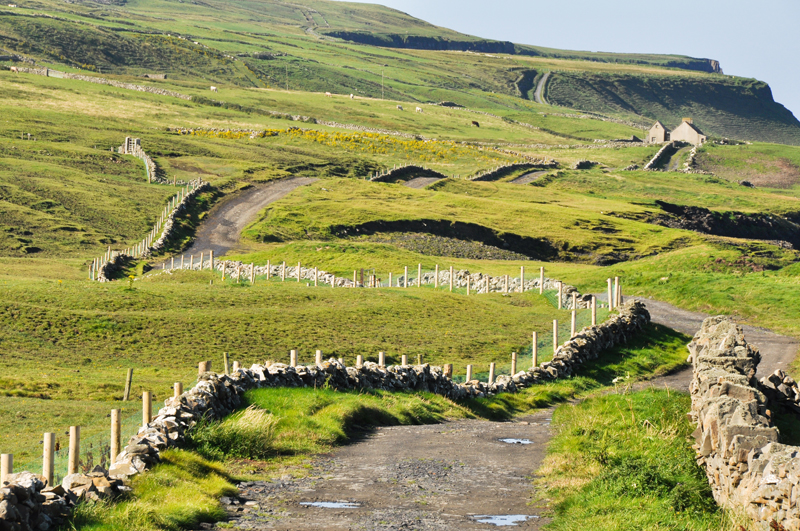 St. Patrick has had all the saintly publicity but Ireland has two other important patron saints that were actually born on Irish soil. To be completely accurate, Ireland has another patron saint, Columcille, as well as a matron saint, Brigit.

Ireland's saintly homeboy was from a noble family living in Donegal, in the far northwest corner of Ireland. Columcille translates as 'little dove' and he is also referred to as the 'dove of the church'. Yet it was for a decidedly undovelike act that would be the turning point of his life. He seems to have been both studious and pious and was educated in a monastery where he was mentored by the Abbot Finnian. Finnian was to play a crucial role in Columcille's life and what became known as the 'Battle of the Books' or the first copyright legal suit. Finnian is said to have brought back from foreign shores a very sacred text, which Columcille as a trained scribe asked permission to copy for his own monastery. Finnian became proprietorial over this rare text and refused permission. In a less than saintly act, Columcille swiped the book from the scriptorium and burned the midnight oil in his cell to make a copy without permission. Dishonesty will out, especially when the saintly chance their arm at it. He was caught. The uproar was taken to the High King at Tara for arbitration. He made what is considered the first legal pronouncement on copyright, which is alleged to have been: "To every cow it's calf. To every book it's copy."

Columcille had to return the book. But being a chieftain's son there was more uproar, which led to bloodshed, which eventuated in Columcille having a serious bout of penitence. His confessor gave him a very grave penance - exile and missionary work with the Picts of Scotland.

Columcille founded the monastery at Iona and is credited with the spread of the Christian Gospel in Scotland. His repentance of pride and hubris was sincere and he is said to have been a prophet, healer and to have consorted with angels. One legend has it that Columcille was recalled in old age to Ireland to mediate a dispute. Given the terms of his exile he had been told that his feet must never to touch Irish soil in his lifetime; the tale told is that he arrived home with sacking full of Iona sand bound around his feet.

St. Columcille's feast day is the 9th of June. He is the patron saint of the Northern Irish City of Derry, as well as poets, those who are dealing with floods and, most appropriately, all book lovers. Columba is an Anglicized version of Columcille.


Related Articles
Editor's Picks Articles
Top Ten Articles
Previous Features
Site Map





Content copyright © 2022 by Bee Smith. All rights reserved.
This content was written by Bee Smith. If you wish to use this content in any manner, you need written permission. Contact Bee Smith for details.