Book Review Ordinary Dogs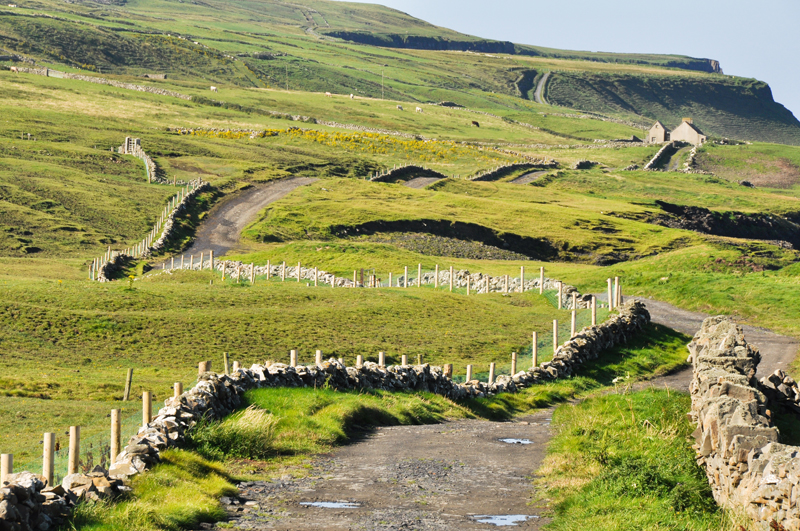 Eileen Battersby is an American born writer who attended University College in Dublin and has made Ireland her home for the majority of her adult life. She is well known as an Irish Times journalist, especially as their literary critic. A self-confessed compulsive reader with two degrees in literature, her own prose shines in this memoir of her two Irish rescue dogs Ordinary Dogs: A Story of Two Lives.

This book was given to me by a tourist client who was delighted that my little dog accompanied us on our days out together. The inscription on the book is actually to my own dog: "To Obe, from Mary Ellen." I have one of those extraordinary ordinary Irish dogs myself. So I was easily hooked by the adventures of canines Bilbo and Frodo.

Battersby had never had a dog as a child, but a move to an isolated Irish cottage motivated her to go to the Dublin pound to get herself a guard dog. Instead of the fierce Alsatian she thought she would adopt, she wound up abducting a mongrel puppy who developed distemper within twenty-four hours.
The puppy, now known as Bilbo, proved a smart and tough specimen who survived against veterinary prognostications, for the first of many occasions in his two decades of life with Battersby. Described as 'mercurial', Bilbo lived off of his nerves through scrapes and escapades. His innate friendliness and curiosity led another dog, a few years older than Bilbo, to essentially move in with what this new dog identified as his pack. Frodo, as the canine incursion would become known, became fast friends with Bilbo. Their intertwined lives took them on many adventures around Ireland in this Battersby's memoir of their two lives.

There are many aspects of this book that will delight readers. There are literary asides that will please readers of literary fiction. Descriptions of places in Ireland that provided the backdrop to their adventures are lively but are probably not detailed enough for non-Irish readers hungry for longer descriptions of the places they hope to visit. Battezsby is a great storyteller though; so long as you like dogs you will be riveted. If you don't like dogs you might become evangelized.

This is not so much a story of two lives as three. It is the dogs' stories and how they unconditionally loved a human over many difficulties, not least the challenge of single parenthood that is the real story. (Bilbo was her daughter's nanny; Frodo was her guardian.) For dog lovers, this memoir is moving without being mawkish. It celebrates each of the dogs but also it is about the relationship among the three, the pack that then became four. In that sense, this is about the ancient loyalty between the human and canine species.

Writers are solitary workers, frequently introverts. Battersby, also a long distance runner and cyclist, fits the stereotype. Dogs are frequently a writer's muse. Elizabeth Barrett Browning had her spaniel Flush; Flush became the heroine of Virginia Woolf's fictional biography of the same name. More recently readers and film goers will be familiar with the journalist who gave us "Marley and Me." Spoiler Alert: the ending of this dog memoir is not dissimilar. You will need Kleenex.

While Ireland is not the main focus of the book, it is the backdrop where these ordinary Irish dogs played out their extraordinarily ordinary lives. You will glean something of Irish life from the wealth of material in the memoir, but this is a book that will be most appreciated by those of us who have dogs we cherish and who cherish us in turn.

Ordinary Dogs: A story of two lives
Eileen Battersby, 2011,
Faber & Faber, 318 pages.

Get the book here:




Related Articles
Editor's Picks Articles
Top Ten Articles
Previous Features
Site Map





Content copyright © 2022 by Bee Smith. All rights reserved.
This content was written by Bee Smith. If you wish to use this content in any manner, you need written permission. Contact Bee Smith for details.