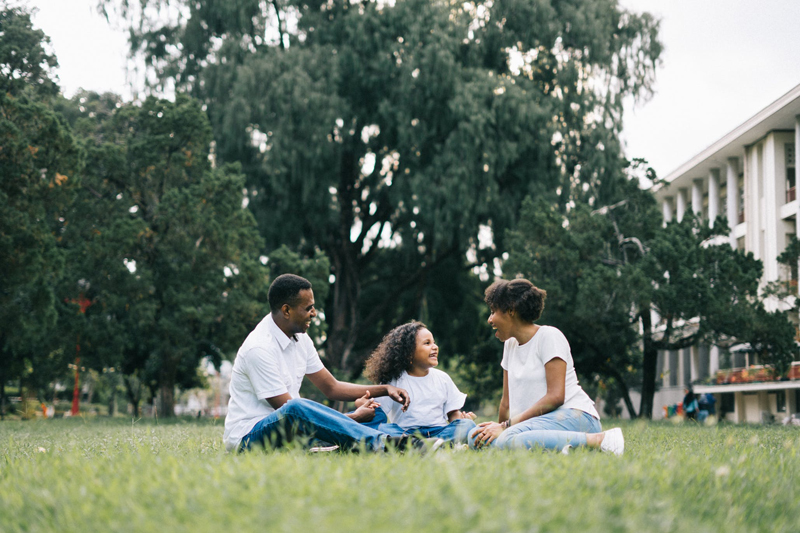 The devastation in Haiti is just too horrific to describe. There is desperation, frustration, and a growing amount of fear. After a 7.0 earthquake on Wednesday night, Haitians are facing a desperate situation, in the likes that we have never seen before.

People are suffering as continue aftershocks continue to rock the nation. Houses that were spared during the first earthquake are crumbling due to the aftershocks. Mass graves are being built to accommodate the bodies of those that have lost their lives. Haitians are being buried without being identified, wrapped in cloths. Family members may never know what happened to their loved ones.

In day three of the horror, there remains thousands trapped and buried under rubble, waiting to be rescued. The Haitian people are doing their best to dig out their loved ones; doing everything they can to save their lives. They are digging frantically, some with success.

Desperation increasing, people are doing their best to survive, seeking food and water and treatment. When aid finally arrived, a scuffle took place amongst desperate Haitians. There is very limited security to help facilitate the transition of aid from the trucks to the the frantic people.

The threat of disease is growing due to the lack of antibiotics, and access to a doctor to treat them, or surgeons to operate. Some have died of infections from something as simple as an open wound. The expected death toll is to reach into the hundreds of thousands.

There are approximately 45,000 Americans living in Haiti. Haitians in America wait for word on their loved ones; not knowing what to do, unable to get in contact with their family members. They are continuing to call and to find out as much information as possible,

Food, water and medicine, along with other relief aid supplies, have arrived in Haiti. Yet, there remains a great need for supplies to help the nation of Haiti. The most need is that of physicians, antibiotics, water, and antiseptics to clean the wounds.

There are several organizations that are helping, along with the United States, to bring the aid needed to this devastated nation. Samaritans Purse and The Red Cross are two organizations that currently accepting donations from around the world. Technology has also helped to bring aid. Sites such as Twitter and Facebook, have opened the gates of financial aid, as well as helping people to find their loved ones. If you have access to a cell phone, a simple text message can donate ten dollars to the relief aid for Haiti through the Red Cross. The ten dollars will be billed to your cell phone.

It will take years for Haiti to gain the kind order and semblance that it needs to thrive. And they will need continued aid to do so. This catastrophe is not something that will go away in a few weeks, a few months, or even a couple years. Haitians will need continued support for them to survive this devastation.

Looking for US Citizens in Haiti,U.S. Department of State 1 (888) 407 4747

You Should Also Read:
Donations To Haiti


Related Articles
Editor's Picks Articles
Top Ten Articles
Previous Features
Site Map





Content copyright © 2023 by Ruthe McDonald. All rights reserved.
This content was written by Ruthe McDonald. If you wish to use this content in any manner, you need written permission. Contact Ruthe McDonald for details.