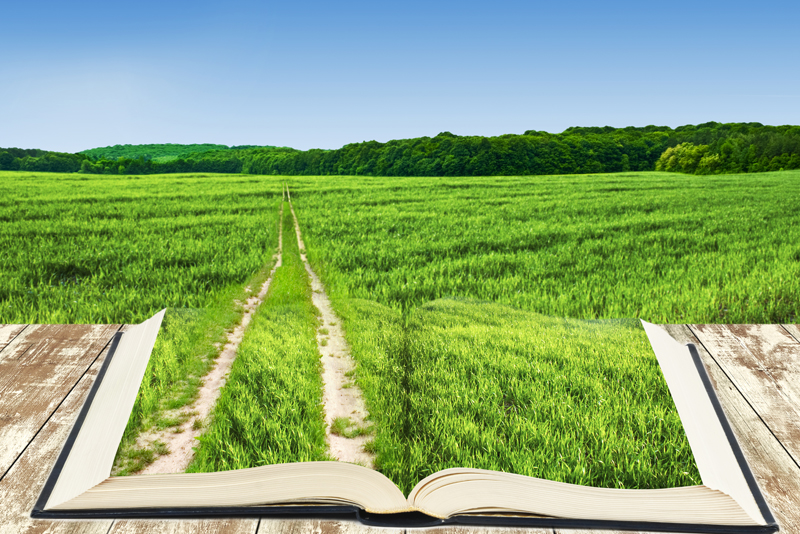 Sometimes I like to picture Elizabeth Blossom at the age of nine, standing on the edge of the water, watching the boat that's come to be known as the second Mayflower prepare to carry her and her family off to a strange new world she'd been hearing about all her life. Her father, a passionate Pilgrim, had been forced to, or chose to, turn back to Holland when the Speedwell became leaky and the Mayflower couldn't hold everyone. Since that time, he had most likely filled her heart and imagination with stories of what it would by like in Plymouth. Was she excited? Was she afraid? The adults felt the children were becoming too Dutch. Did she worry about fitting into an entirely new way of life?

When I take time to imagine what Elizabeth was like at various critical moments in her life, she becomes more than a name and a list of dates. Nothing in the vital statistics makes her real, but genealogy has little meaning for me unless the people I research become real. Without the human element, the connection to people who truly lived and who contributed to who I am today, there is little point to gathering dull names, dates, and places.

When we're fortunate, we find a written history of the person we're researching. More often, however, we don't. How do we bring that person to life without really knowing much about their lives?

I begin by making a timeline of the person's life. I put every event I know of in order, for their own lives and for the lives of their family members. Then I study the list to see what it tells me. Elizabeth lost about half her children prior to her own death. Realizing that helped her to become someone I cared about.

Next, I research the historical events that occurred during the person's life. For Elizabeth, this was easy, since she was a Pilgrim child. However, there were smaller movements, too. She and her parents, and later she and her husband, moved numerous times because of religious persecution or dissention. I read about these movements and the religious leaders. While I might not know exactly how Elizabeth was involved, I knew what her husband believed based on which group he followed each time the church divided. I couldn't automatically presume she agreed with him, but it was a starting point.

Sometimes events occurred that didn't directly involve Elizabeth, but certainly had an impact on her or on other relatives. For instance, later in my history, the Civil War began. About half my family owned slaves. The other half was active abolitionists. Sometimes a woman from one side married a man from the other. When the war began…what would she do?

Finally, I imagine scenes from her life, like the one described at the start of the article. I call these Moments in Time and I write them down. Whether or not my guesses are accurate, the person I'm studying comes to life, and becomes family.

Which is why we do genealogy in the first place.

Written by Guest Author Terrie Lynn Bittner, Past-Bellaonline's LDS Families Editor


You Should Also Read:
LDS Familes


Related Articles
Editor's Picks Articles
Top Ten Articles
Previous Features
Site Map





Content copyright © 2022 by Guest Editor Terrie Lynn Bittner. All rights reserved.
This content was written by Guest Editor Terrie Lynn Bittner. If you wish to use this content in any manner, you need written permission. Contact Tina Sansone for details.